For all us regular people, the possibility of having twins isn't that common: only 1 in 67 pregnancies result in multiple births, though that increases to a 25 per cent through IVF.
Yet if you look in the woman's mags, you'd be forgiven for thinking it's more. Beyoncé and Jay-Z are just the latest celebs to reveal they will be adding multiple children to their families, but they are far from the only ones. Here are 10 celebrity couples to have surprised the world with multiple kids.
Jennifer Lopez and Marc Anthony
The Latin-American pop icons were a match made in heaven, though only had two babies during their 10 year marriage. Son Maximillian and daughter Emme were born in February 2008. While Lopez and Anthony got divorced several years later, the two have remained good friends as they raise the twins together. Though maybe potential step-father Drake can teach them some new dance moves.
Brad Pitt and Angelina Jolie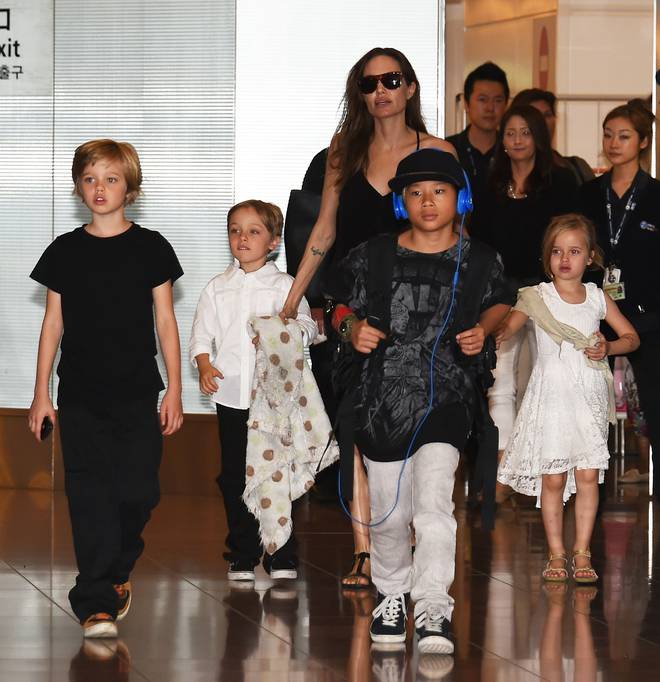 As Hollywood's most famous parents, thanks to their huge brood of adopted children, Brangelina only had three biological children, and of course two of them they had to be twins. Fraternal twins Vivienne and Knox were born in July 2008 in France, because where else would someone as fabulous as Angie give birth? With genetics like theirs, you know the pair will grow up to be stunners.
Mariah Carey and Nick Cannon
Before Mariah was having lip sync fails and reality show drama, the diva led a mildly simpler life - though things are never simple with Mariah. She gave birth to her twins Monroe and Moroccan Scott in April 2011, three years after her Bahamas wedding to baby daddy Nick Cannon. The two got divorced in 2014. Unfortunately, her twins missed out on getting a slice of billionaire James Packer's empire, after the end of Carey's brief engagement to him.
Celine Dion and Rene Angelil
The Canadian crooner tried for years to conceive with no success, and eventually used IVF to assist with her pregnancy. She had one child, Rene-Charles, in 2001, and waited nine years before trying again. Her second pregnancy resulted in twin boys Eddy and Nelson, the latter named after Nelson Mandela. She will now raise the now six-year-olds alone after the tragic death of Angelil last year.
Julia Roberts and Daniel Moder
The Oscar-winning actress is the proud parent to a set of twins with her cameraman husband, Danny. Phinnaeus Walter and Hazel Patricia were born on November 2004. The couple later had a third child, Henry, in June 2007.
Sarah Jessica Parker and Matthew Broderick
The chances of having multiple children increase when you have IVF, as Sarah and Matthew learnt when they used a surrogate to have their second child. Parker gave birth to a son, James, naturally in 2002, but when the couple used a surrogate in 2008 for their next child, they welcomed twin girls Marion and Tabitha in June 2009.
Marcia Cross and Tom Mahoney
The Desperate Housewives actress is another celeb to end up with multiples following IVF. The actress raised eyebrows when it was revealed she was pregnant at age 44, giving birth to Eden and Savannah shortly before her 45th birthday in February 2007. Since then, Cross has returned to work, playing the President on thriller Quantico.
Rebecca Romijn and Jerry O'Connell
Romijin gave birth to twins Dolly and Charlie in December 2008, a little over a year after the two actors got married. The pregnancy was so intense that it forced Romijin to quit her role on Ugly Betty, but the proud mum is all good now, with a leading role on sci-fi series The Librarians.
Pharrell Williams and Helen Lasichanh
The Oscar nominee and his designer wife have one child together, Rocket, born in 2008, but the couple were in for a big surprise with their second pregnancy. Just one day before Beyoncé dropped her big twin news, it was revealed that Lasichanh gave birth to triplets yesterday. With such a recent pregnancy, the names have not been revealed yet, but fingers crossed the Happy singer will have some brilliant names waiting for them.