From bitter court battles to cheating rumours, many celebrities are no stranger to horribly public and vicious break ups.
It's a breath of fresh air then when famous couples manage to end their relationships cordially with some even remaining friends.
READ MORE:
• Maori TV's Game of Bros release saucy calendar
• Wedding bells for Crowd Goes Wild star
While they're a rarity, these are the famous couples who are still on excellent terms and proving to all of us you can still be friends with an ex.
ANDREW GARFIELD AND EMMA STONE
Two of Hollywood's classiest, it wasn't much of a shock that these pair started a romance after starring in The Amazing Spiderman in 2011.
Despite breaking up in October, 2015 due to their busy work schedules, the couple are still on excellent terms with their strong friendship constantly sparking reconciliation rumours.
Garfield sent tongues wagging in December last year when asked by The Hollywood Reporter who he'd want to be stuck on a desert island with.
"Emma Stone," he said straight away. "I love Emma. She's all right. She can come."
KALEY CUOCO AND JOHNNY GALECKI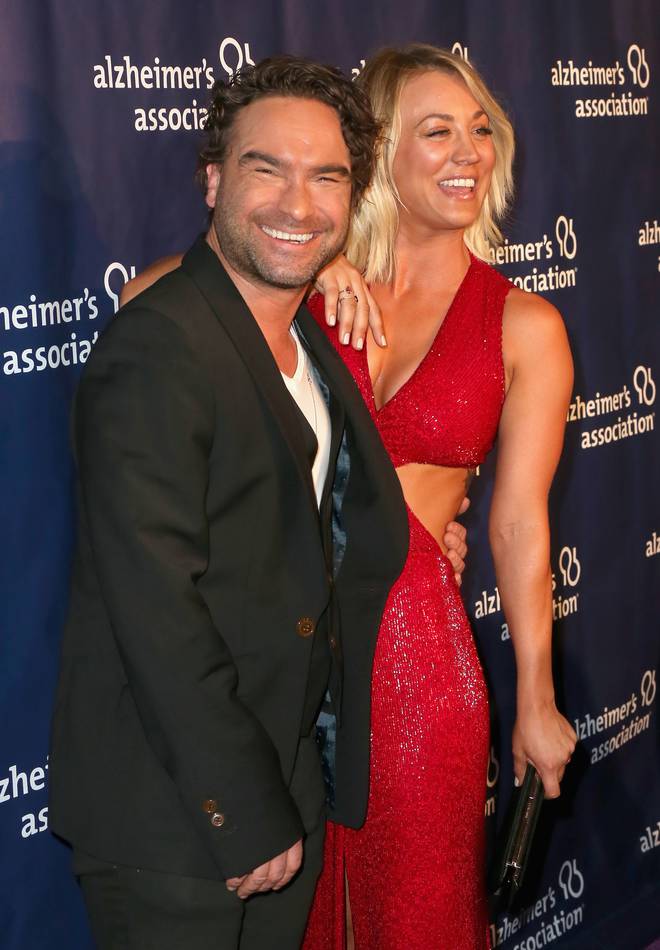 Some exes might find it a little awkward playing a married couple on-screen but these Big Bang Theory co-stars are on such good terms it hasn't been a problem.
The pair dated in real life for a number of years from 2008 however Cuoco now dates equestrian Karl Cook following her failed marriage with tennis player Ryan Sweeting.
The sitcom, which is still hugely popular, is currently in its tenth season.
CAITLYN AND KRIS JENNER
Married for 22 years, this couple originally announced their split in October, 2013 releasing a statement saying "We will always remain best friends and, as always, our family will remain our number one priority."
The pair were on such good terms, they'd even managed to keep their split a secret for close to a year.
Kris was a pillar of support for Caitlyn when she went public as transgender in April, 2015 and the two are regulars on the family's hit reality show Keeping Up With The Kardashians.

DEMI MOORE AND BRUCE WILLIS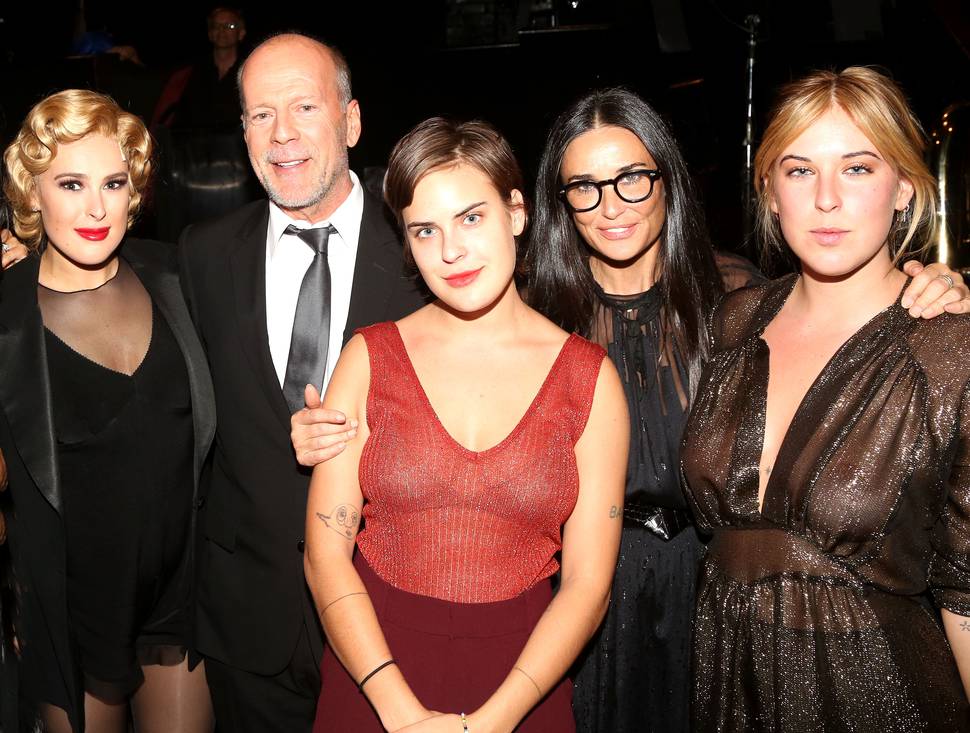 These two are the undisputed poster couple for how to be friends with your ex.
Married for 13 years from 1987, their divorce in 2000 came with the immediate decision to co-parent their three children, Rumer, Tallulah and Scout.
Willis attended Demi's wedding to Ashton Kutcher in 2005 (a relationship which didn't end anywhere near as well) and the family are still red-carpet regulars - long after the end of their marriage.
COURTENEY COX AND DAVID ARQUETTE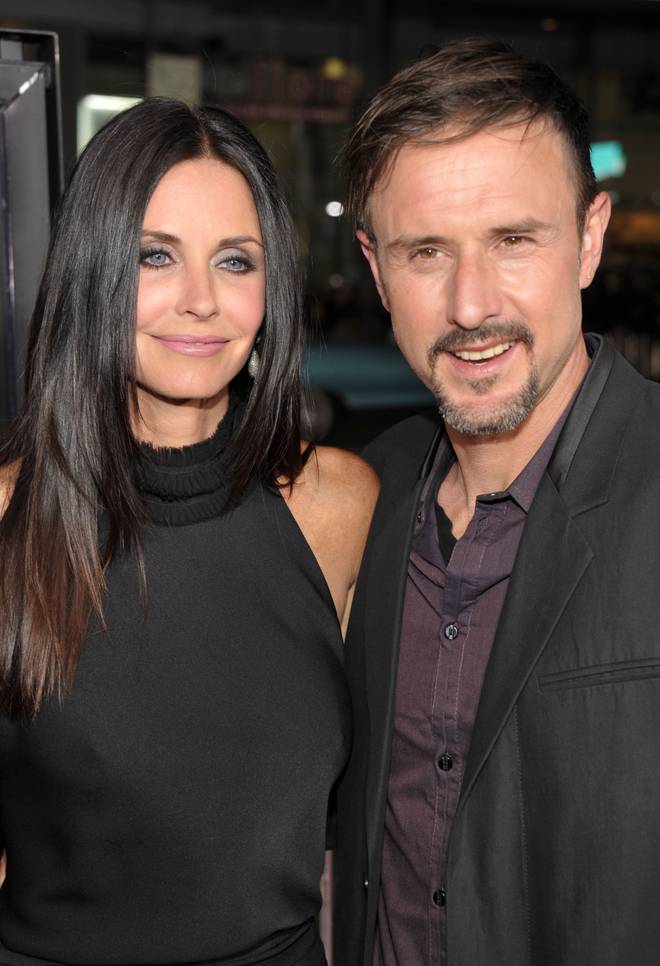 These two are another couple who have everyone wishing they could be this amicable with their exes.
Meeting on the set of Scream in 1995, they tied the knot four years later with Cox giving birth to their daughter Coco in 2004.
Separating in 2010, their divorce became final in 2013 but has done little to ruin their friendship. They still run Coquette Productions together, a company they started in 2004 and Arquette spoke highly of the actor in 2013.
"It really was a goal of ours to not make it a fight, to really support each other and although we'd grown apart to stay connected, to stay friends, to still love each other," he told ABC News.
"I still obviously feel so blessed that I met her and that we have a child together and that she's in my life. She's still one of my closest, greatest friends," he continued.
MADONNA AND SEAN PENN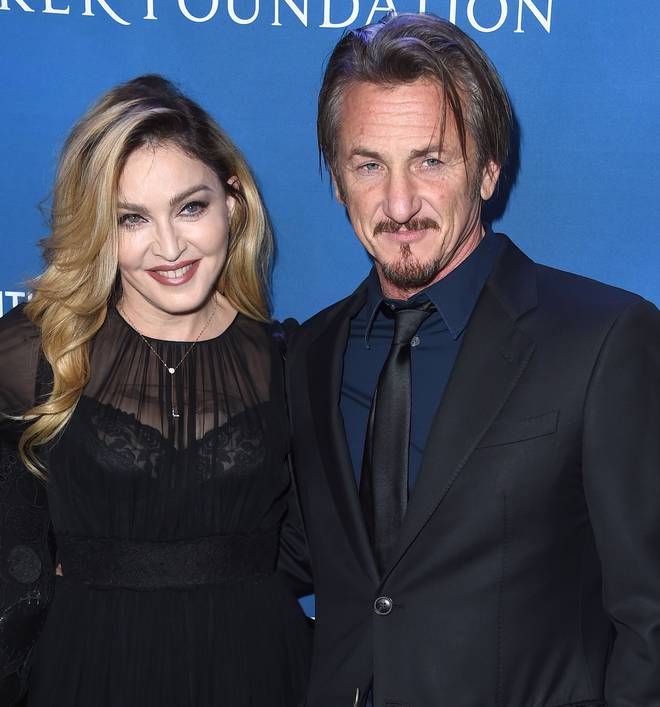 Although these two were famous for their incredibly firey relationship, Madonna and Penn eventually reached an armistice and are now great friends.
After ending their tumultuous four year marriage in 1989, the two eventually found common ground.
The couple most recently made headlines in December when Madonna announced at her charity event for Raising Malawi, she'd remarry the star if he forked out $200,000.
"I'm still in love with you!" she told her former beau.
It was also alleged Penn hit Madonna during their four year marriage but the Like A Prayer singer jumped to the actor's defence in 2015 calling the allegations "completely outrageous, malicious, reckless, and false."
KATE BECKINSALE AND MICHAEL SHEEN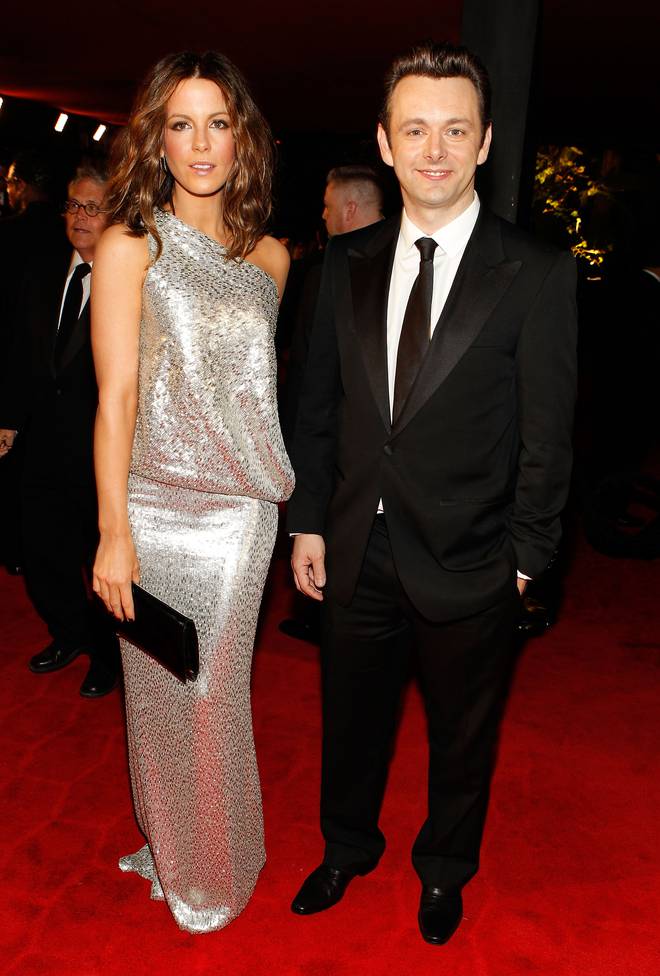 There's being friendly with your ex and then there's Kate Beckinsale and Michael Sheen.
Splitting in 2003 after a respectable eight years together, the pair still seem to be excellent friends.
The actor and director has been dating comedian Sarah Silverman since 2014 and have remained friends with Beckinsale ever since.
The Underworld actor even spent Christmas at their home last year telling ES Magazine,"It's so normal for us. We split up ages ago. We have been not together far longer than we were ever together. But I really love him and like him and we make each other roar with laughter."
Their fascinating love triangle was most recently laid out on the red carpet for Beckinsale's newest flick Love & Friendship where the three stars were photographed laughing and hugging.