Sir Rod Stewart had football fans giggling into their Sunday roasts after an eccentric performance on the Scottish Cup draw.
The 72-year-old rocker smiled mischievously at the camera as he pulled out the balls of each team with tongue-in-cheek enthusiasm turning the usually dry procedure into a winning comedic performance.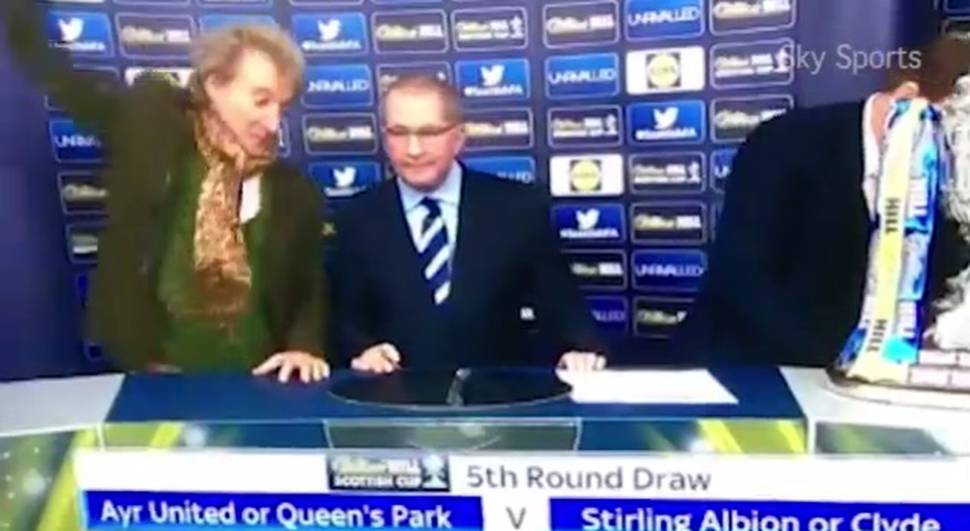 As the Daily Mail reports Sir Rod was accompanied by former Celtic footballer Alan Stubbs on the fifth round draw, who appeared to be both amused and bemused by the rock star's behaviour.
Stewart's flamboyant attire, a dapper green blazer with a paisley cravat, and eccentric gestures were not the only things raising eyebrows during the event hosted by Scottish Football Association president Alan McRae, at Airdrie's Excelsior Stadium in North Lanarkshire.
Celtic fan Stewart seemed to get so carried away that he accidentally got a six and a nine mixed up, revealing that Morton had drawn Celtic away, before the tie was corrected to Celtic vs Inverness.
Across the footballing world, cup draws are often seen as a rather uninspiring affair - but supporters were so impressed with Stewart's gusto that many called for his return for the next round.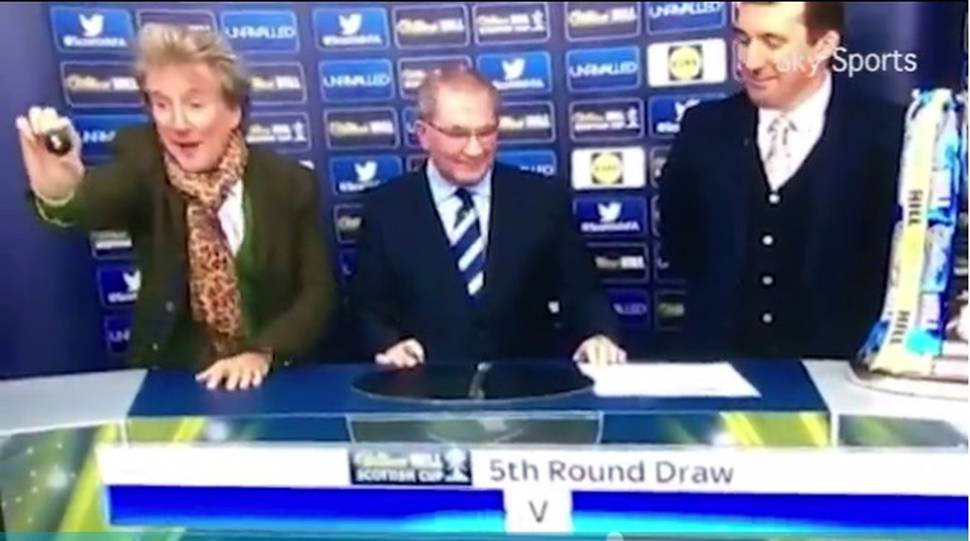 Taking to Twitter, many supporters congratulated Sir Rod on adding some extra fun and games to the draw.
Tweeter Rob Holder wrote: 'Rod Stewart doing the Scottish Cup draw is one of the best things I've seen.'
While, a poster called Raging Pacifist said: 'Rod Stewart has to do the cup draw from now on.. Hilarious'.
Markamura tweeted: 'Can Rod Stewart do the draw every round please'.