What is it?
At the risk of overselling it, this is all your childhood dreams come true.
A petite replica of Nintendo's beloved NES console that comes preloaded with 30 of its biggest and best games. We're talking heavy hitters like Super Mario Bros. 2 and 3, The Legend of Zelda 1 and 2, Donkey Kong, Punch-Out!! and Metroid.
There's also some NES ports of retro arcade classics like Galaga, Pac-Man, Ghosts n' Goblins and, my personal fave, Bubble Bobble.
How does it work? Easily and, mostly, without fuss. Plug the included HDMI cable into your telly and you're good to go. The dedication to authenticity thankfully not extending as far as to require tuning through endless flickery static like in the olden days...
The console is USB-powered but Ninty obviously presumes you'll have one kicking around as a plug is not included. While they were right, my phone charger did the job, it would still have been nice to have a dedicated power source included.
Any good? Yep! It's a blast. Firstly, it just looks so damned cool. I know collectors who have bought one for its displayability factor alone.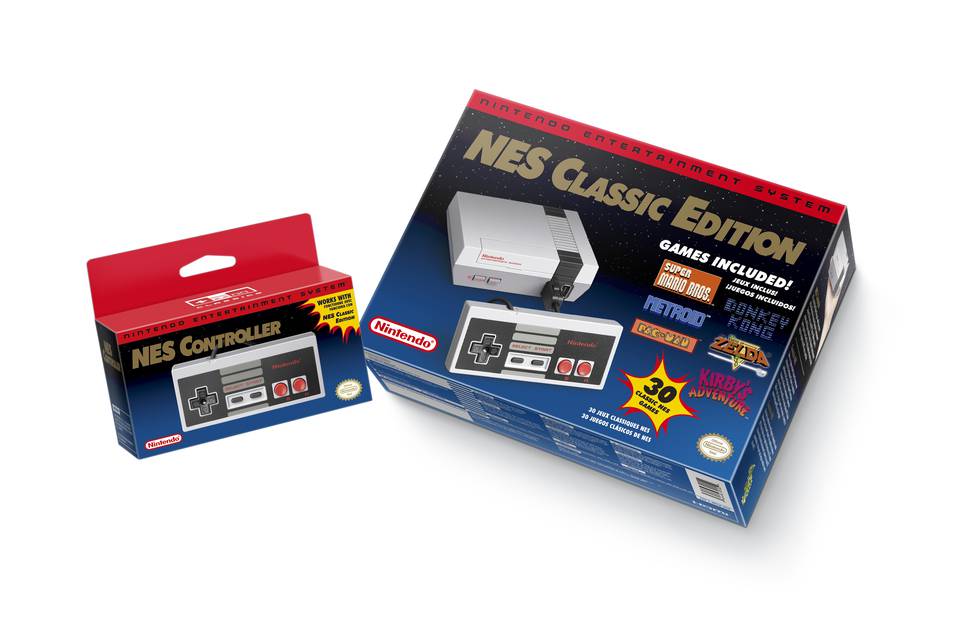 On a more practical level, the Mini NES is child's play to operate. It boots to a big, bright menu screen, and you simply scroll through the available titles to the game you want to play. Loading is near instant.
Save states allow you to save at any point in a game. A feature that's not 100 per cent authentic but is a 100 per cent improvement. Don't be fooled by the charming, pixel graphics. Modern gamers may well be shell shocked by the unforgiving and brutal nature of these old retro classics.
It's hard to argue with the selection of games, the big names are all there (including the first Final Fantasy, Mega Man 2 and Ninja Gaiden) and most genres are covered. The games also look really great in hi-def, with nice vibrant colours.
Any downsides? Nintendo fans expect oddball decisions and painful quirks and, sadly, the Mini NES delivers.
The games menu can't be accessed via the controller. You have to get up and hit the reset button on the console itself. A minor irritation but worth noting. There's also no way to add any new games to the system.
The biggest problem is with the gamepad's ludicrously short cable. Forget about sitting comfortably on your couch. You need to sit on the floor directly in front of the telly to use the thing. Make no mistake, it's an epic fail.
It should really have been a wireless pad, but if they wanted to keep costs down, a super-long cable would have been passable. What they released is just boneheaded.

Okay, so how much are they? At only $119.99 it's almost an impulse buy. The low cost of the system outweighing its flaws. An extender cable for the controller is a must, which will bump the price up slightly. But overall it's excellent value, a blast of nostalgic fun and considerably cheaper than tracking down the real thing on the second-hand market.