Married at First Sight bride Nicole Heir has spilled the beans about some of her worst dating experiences.
The former reality show contestant has revealed that she once went on a date with Gable Tostee, the Daily Mail reports.
Mr Tostee became a household name after he was accused - and then acquitted - of killing New Zealand woman Warriena Wright, who died the night the pair had a Tinder date.
READ MORE:
• Did wedding bells ring for Richie McCaw?
• Spy's 2017 predictions
The 30-year-old carpet layer pleaded not guilty to murder and manslaughter and was acquitted by a jury in October 2016 after a two-week trial.
Ms Heir says that her date with Mr Tostee came long before he became known to the public.
The Married at First Sight bride revealed the detail in a post on Instagram as she mused on getting ready for a date.
'I love getting dressed up and putting myself in awkward situations with complete strangers and having the same boring conversations,' Ms Heir wrote.
'Only to find out he doesn't really want anything from me but sex, he vaguely resembles his profile pics and surprise he has three kids or his name is Gable Tostee!'
She confirmed to Sydney Confidential that she had a 'brief encounter' with Mr Tostee some years ago, and that she had been shocked when she saw him on television.
Following his acquittal, Mr Tostee appeared on 60 Minutes and talked about the night his date died.
He had recorded about three hours of audio on his smart mobile phone, and it was played back to him through the 60 minutes interview. His lips quivered as Warriena could be heard screaming 'no' 33 times and begging to go home.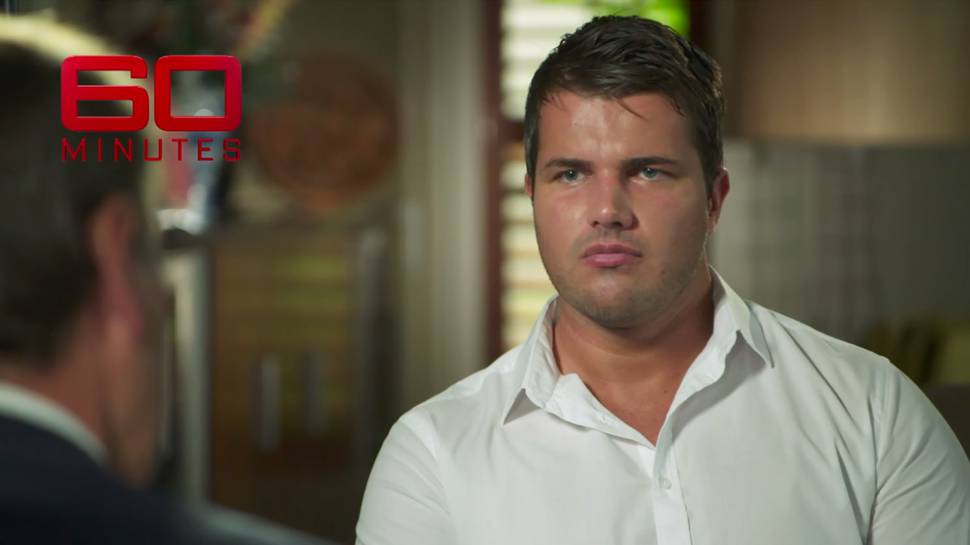 'You're lucky I haven't chucked you off my balcony, you God damn psycho little b****,' Tostee could be heard saying in the audio.
He said that was merely a 'horribly unfortunate choice of words'.
'I didn't intend it as a threat. I intended it as a figure of speech that she was lucky I was tolerant,' Mr Tostee said.
The Jury at his trial accepted his version of events in acquitting him.
On her Instagram post Ms Heir asked her followers for their worst first date stories, and had more than 70 responses on her post.
'Ok peeps, let's hear it.... what's your worst first date experiences?? #myworstdate #dating #funny #singleismorefunanyway #shallowhal #chunkybutfunky #single,' she said.
Ms Heir split from her reality television show husband Craig Keller shortly after Married at First Sight finished filming, and appears to still be on the hunt for true love.