Venus Williams may not have had the best time on the court during her visit to New Zealand, but she's been having a good time off it.
The tennis star arrived in the country just before the New Year to play in the ASB Classic, but was forced to pull out with an arm injury on Wednesday.
But that hasn't stopped her enjoying herself while she's here.
Williams took a drive with The Crowd Goes Wild's James McOnie to learn a bit about Kiwi culture and even do a bit of Carpool Karaoke - "Maori style".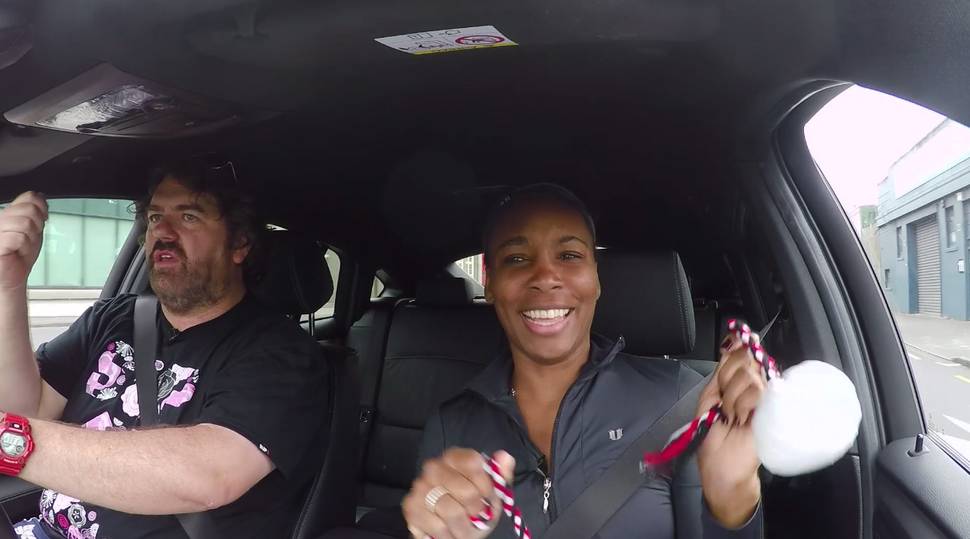 McOnie gifted her some classic Kiwi snacks and goods, including Weet-Bix, Pineapple Lumps - a "national delicacy" - jandals, a Kiwi soft toy and more.
She took one sniff of some Marmite and wasn't having it at all, but she was won over by some poi which she took to swinging happily despite being in the close confines of the car.
But perhaps the best part of the drive is when James taught her a Maori waiata - Tutira mai nga iwi - and got her to sing along.
Spoiler alert: She nailed it. Watch the full video above.