Before the ball dropped and 2016 finally came to an end, revellers in Times Square and viewers watching at home were treated to an incredibly awkward five minutes of Mariah Carey.
The pop diva had just finished singing Auld Lang Syne as part of Dick Clark's New Year's Rockin' Eve with Ryan Seacrest. Then the track of her 1991 hit Emotions began. Got me feeling, Carey attempted, before stopping and telling her backup dancers to "just walk me down" the stairs.
"We can't hear," she said. Throughout the rest of the song, Carey walked around the stage and alternated between attempting to sing a phrase and explaining what was happening.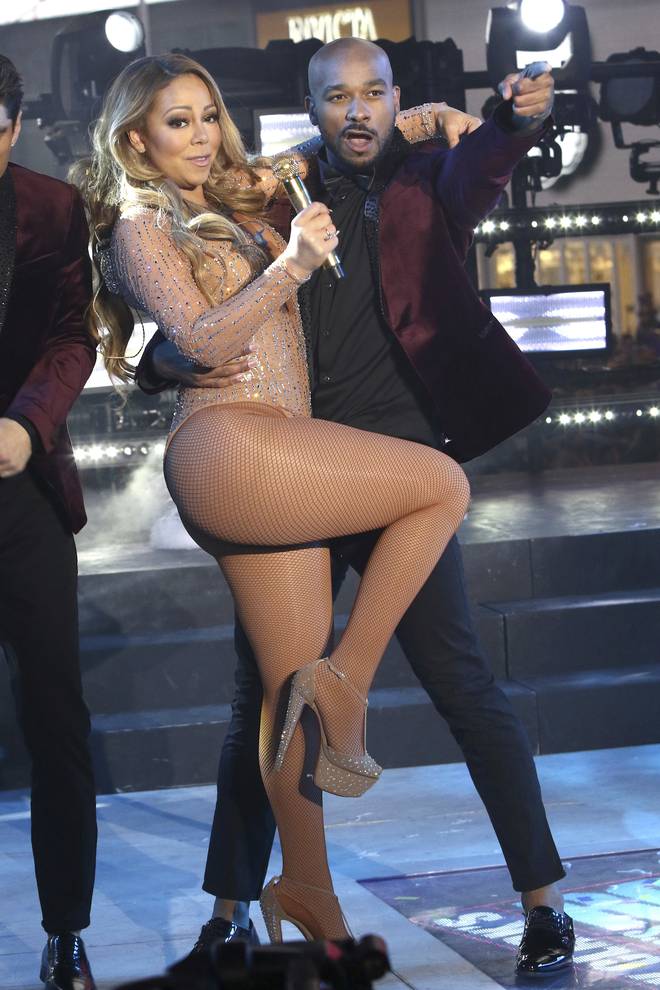 "We didn't have a check for this song, so we'll just sing. It went to number one," she said. "We're missing some of the vocals, but it is what it is."
A representative for Carey told the Associated Press the mishap had to do with technical difficulties. And the singer with a five-octave range tweeted her own brief explanation: "S-- happens."
Carey was the final headliner before the ball dropped. As Emotions continued, she held the microphone out to the crowd: "I say let the audience sing, OK?"
Finally the track ended. "That was," Carey said, with a long pause, "amazing."
But wait! Another song. Carey seemed to turn around the performance as she stood in place and sang We Belong Together. But midway through the 2005 track, she pulled the microphone away, revealing that she had apparently been lip-syncing. One of her backup dancers quickly showed up and walked her toward the front of the stage.
"Bring out the feathers -- yes!" she said as the performance ended. "It just don't get any better."
This isn't the first time Carey has botched a high-profile performance. In 2014, she faltered during NBC's annual Christmas in Rockefeller Centre tree-lighting special, failing to hit a bunch of notes during All I Want for Christmas is You.
She later apologised, tweeting that the "situation was beyond my control. I apologize to all that showed up, you know that I would never want to disappoint you."
According to TMZ, she arrived three hours late for a taped performance because she was meeting with lawyers in the midst of her divorce, so producers had her sing live instead. The reaction to the Rockefeller gig online was pretty brutal, and Deadspin even published a video of her isolated, unedited vocals.
While this time that particular fate won't meet Carey (as she barely sang), she did become Twitter's top trending topic, as critics and defenders of the pop star rushed to broadcast their takes.
On Friday, Page Six published an item that reported extra attention was being given to make sure Carey showed up on time, citing a show "insider."
And while the social media accounts of Dick Clark's New Year's Rockin' Eve promoted Carey's performance beforehand, there was no mention of it afterwards - almost as if they wished it never happened.