Doing backflips into a private pool, mixing music and casually sliding down university handrails are all part of a day in the life of Max Key.
The former Prime Minister's son, who draws equal parts admiration and derision for his heavy social media presence, has appeared in a promotional video for education consultancy company Crimson Consulting.
The Kiwi company helps young Kiwis gain entrance into universities like Cambridge, Oxford and Harvard.
Key started working for Crimson last year, helping those who hope to get into American colleges through excellence in sports - particularly baseball, a sport the 20-year-old represented New Zealand at in Under-15, -17 and -19 levels.
A Day in the Life: Max Key, is a six-minute-long video showing a regular day of studying, exercising and pondering life's meaning for one of the country's most famous faces.
The video, uploaded to YouTube two days ago, has been viewed more than 2500 times.
As of this morning it had 21 "thumbs up" reactions and 43 "thumbs down" reactions.
Some aspects of the famous 21-year-old's day are more relatable than others.
Starting with a shower and a drive to uni, Key admits he's a bit behind and needs to start cramming for exams.
So far, so familiar to anyone who has soldiered through a university degree.
Read more:
• Did Max Key have a Parisian romance?
•Max Key says sorry to PM for social post
"This morning, my usual, I get up around 7.30, 8, and I head into uni," he says from behind the wheel of his luxury VW.
"Got exams at the moment."
Key is in his fourth year, doing a bachelor of property and commerce conjoint degree.
"I'm a little bit behind this semester so I've got to start buckling down for exams."
Shots of Key at a computer are followed by a clip of him casually sliding down the handrails of a set of stairs at the University of Auckland.
This seems less relatable to the average New Zealander's mode of transport.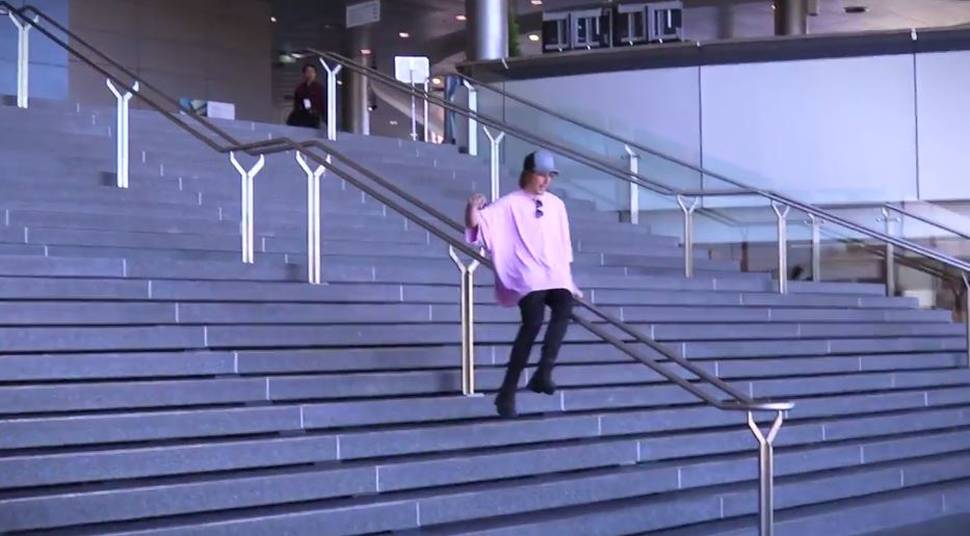 Next, we see Key run up Mt Eden and actually seem to enjoy himself. Again, not very relatable.
"That's the run done for today," he tells the camera.
"The view's so cool."
Next up is Japanese restaurant Moto, where Key says he goes at least twice a week because "the food here is so good".
Over rice, Key ponders his growth over the past three years in the public eye.
"I think I'm more me now than I was a few years ago," he says.
"I think I was trying to fit into a group that wasn't actually me.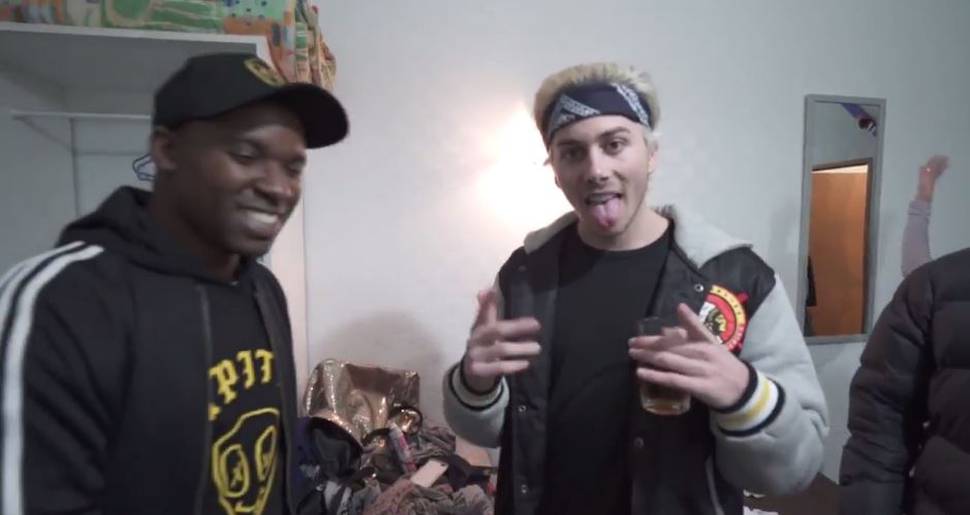 "Now I've got a smaller and a bit closer group of friends than I did."
He's been "working really hard in the last year to change my persona", he says.
This included doing charity work for Netsafe to combat online bullying - something Key has been subject to in the past.
These days he's "trying not to care as much" about his image, and "just chill out".
The video ends with Key mixing some tracks in a private studio and talking of his dreams to take his music around the world.
He wants to tour Europe, but also balance his corporate life and work with Crimson, he says before signing off for the day.
"Thank you for joining me on my journey, I hope you learned something new.
"And I hope you never let anyone stop what you want to do in life. Cheers."