HAND-COLOURED NEW ZEALAND
by Peter Alsop
(Potton & Burton, $80)
A large number of New Zealand pictorial books appear at this time of the year.
Many of them feature stunning scenes of our most spectacular regions and they are, well, beautiful, but finding a point of difference to what has gone before can be tricky.
No such problem with Hand-Coloured New Zealand.
It's the first published collection of New Zealand hand-coloured photographs so there is spectacular photography here but the book is much more than pretty pictures.
Some of the best hand-coloured photos were produced by Whites Aviation from 1945, so it doubles as a generous social history of a pioneering business, its founders and those who worked there.
It's an ode to photography, aviation, enterprise and spirit and the oft-overlooked art of hand-colouring. - Donne Christian.
ISLANDS: A NEW ZEALAND JOURNEY
by Bruce Ansley and Jane Ussher
(Godwit, $80)
We're an island nation comprised of numerous other islands - yet how much do we know about these specks on the map and how many of us ever visit them?
Following their 2014 NZ Post Book Award for Illustrated Non-fiction, writer Bruce Ansley and acclaimed photographer Jane Ussher went exploring again to capture intriguing stories and striking images of 33 islands (or island groups) divided into sections with evocative titles like The Drama Queens, Crowns of the South, Island States and The Wild Ones. The stories are as haunting as those chapter headings.
Although some of our islands are idyllic retreats or animal sanctuaries, others have captivating stories of castaways, prisons and leper colonies, not to mention the fifth or sixth generations of families who have for decades farmed remote offshore land.
One to make you contemplate the adventures that may await without going too far from home. - DC
FUTUNA: LIFE OF A BUILDING
edited by Nick Bevan and Gregory O'Brien,
photographs by Paul McCredie and Gavin Woodward
(Victoria University Press, $50)
This celebration of an iconic Wellington chapel, designed by John Scott and with glass and sculptural elements by Jim Allen, ironically appears in the same year Scott's other famous building - the visitors' centre at Aniwaniwa in the Urewera - was dilapidated and ultimately demolished by state neglect and vandalism.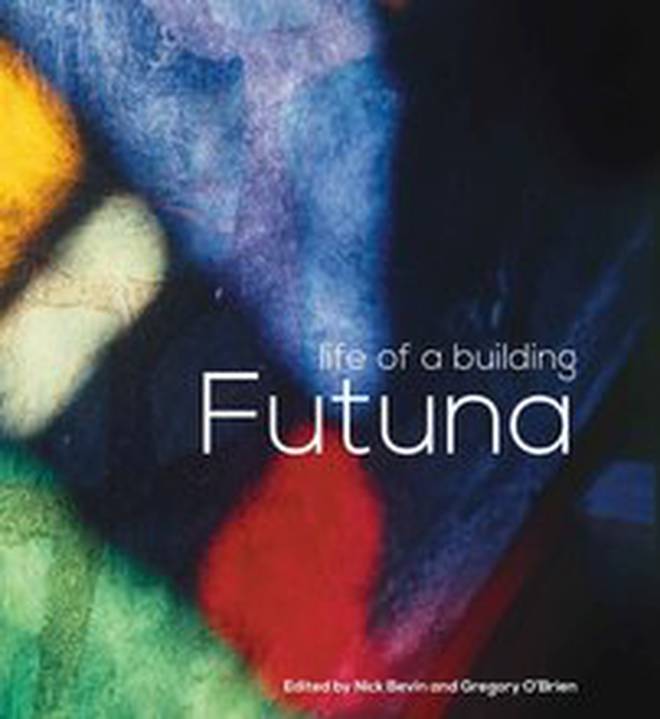 The Futuna chapel in Karori, while similarly threatened, had a luckier fate in being transformed from a place of Catholic worship to a non-denominational centre for spiritual, cultural and artistic expression.
Lavishly illustrated, the book explores every aspect of the history and physical character of this amazing building through essays by David Mitchell, Chris Cochran, Nick Bevan and others, together with poems by Gregory O'Brien.
If Futuna is a jewel, this book is a gem. - Peter Simpson.
BEACH LIFE: A CELEBRATION OF KIWI BEACH CULTURE
by Douglas Lloyd Jenkins
(Godwit, $60)
As so many of us prepare to flock to the beach, what better book to recommend than one that considers the central role the beach plays - and has played - in New Zealand life and history?
It's so fulsomely illustrated, beautifully designed and a little on the heavy side - weight, that is - you'll probably want to dip into it at home and reflect on the numerous ways beach life has shaped this country and, in turn, how we've shaped it.
Douglas Lloyd Jenkins is a commentator on architecture and design so, unsurprisingly, there's a detailed look at the architecture of baches, beach houses and beach suburbs along with fashion - you'll find some of the best shots here - beach recreation, stories and poetry influenced by our coastal connections, and even the impact war has had on our beaches.
A fabulous cultural history timed just right. - DC
ART DECO NEW ZEALAND: AN ILLUSTRATED GUIDE
by Terry Moyle
(New Holland, $40)
Think art deco in New Zealand and immediately Hawke's Bay springs to mind, but artist and writer Terry Moyle looked further afield.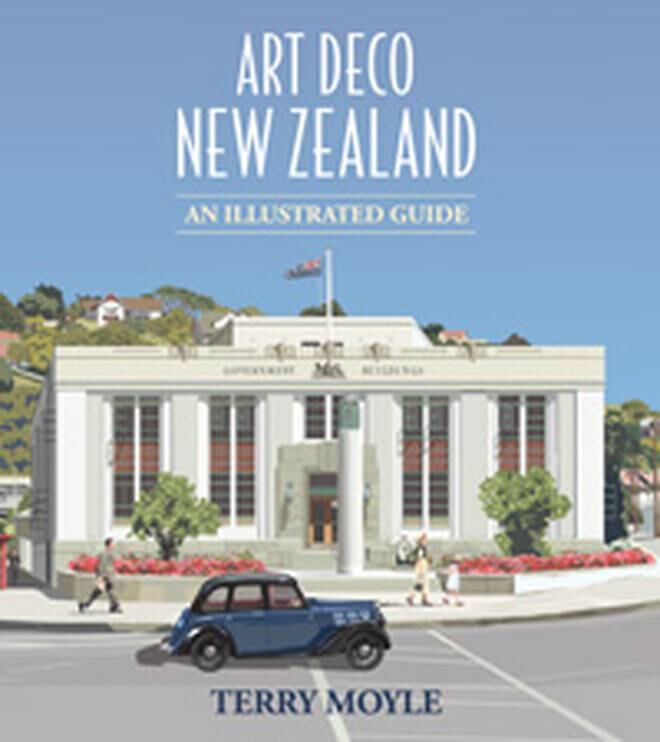 Using Google Earth for initial searches of our towns and cities, Moyle spoke to historians, councils and museums to identify some of our most stunning art deco buildings - from Kaitaia to Invercargill including post offices, picture theatres, hotels, petrol stations and numerous other commercial buildings.
As well as eye-catching illustrations, there's good information about the social history of art deco and the impact of social change upon it, as well as consideration of the all-important question: is there a distinctly New Zealand art deco style? - DC
THE STORY OF THE HAURAKI GULF
by Raewyn Peart
(Bateman, $90)
Busy highway for both peaceful trade and bloody warfare; bountiful source of tasty food and joyous recreation; magnet for settlers of many races; giant septic tank and the most beautiful jewel in the Queen City's crown.
The Hauraki Gulf is all these things and more, and in recent years it has inspired a growing number of books on its historical, cultural, environmental, economic and recreational roles. But this 368-page doorstopper is the mother of them all.
It's big, beautifully illustrated, packed with information about pretty much every aspect of the gulf, from the early Polynesian navigators who first found it to the environmental activists involved in repairing the damage done by centuries of settlement, and perhaps best of all it is full of personal stories about the individuals involved in its multi-faceted history.
This is a book that, like the gulf itself, is surely destined to endure. - Jim Eagles