Charlie Sheen's ex, Brooke Mueller has been hospitalised after an incident earlier today where she went missing with their twin sons Max and Bob who are 7 years old.
According to TMZ she is in hospital care for psychiatric evaluation after allegedly trying to strike her children while under the influence of something.
The Utah Department of Public Safety released the following statement:
"On the morning of November 16, dispatchers with the Utah Department of Public Safety received a welfare check call from a woman claiming to be the mother of Brooke Mueller. Troopers with the Utah Highway Patrol responded to the welfare check call and located Mueller, her two children and a nanny on Interstate 15 near Nephi, Utah.
"The children are safe and will be released to family. Mueller was taken to an area hospital for evaluation. The State Bureau of Investigation is currently investigating the incident. We do not have any more information to release at this time."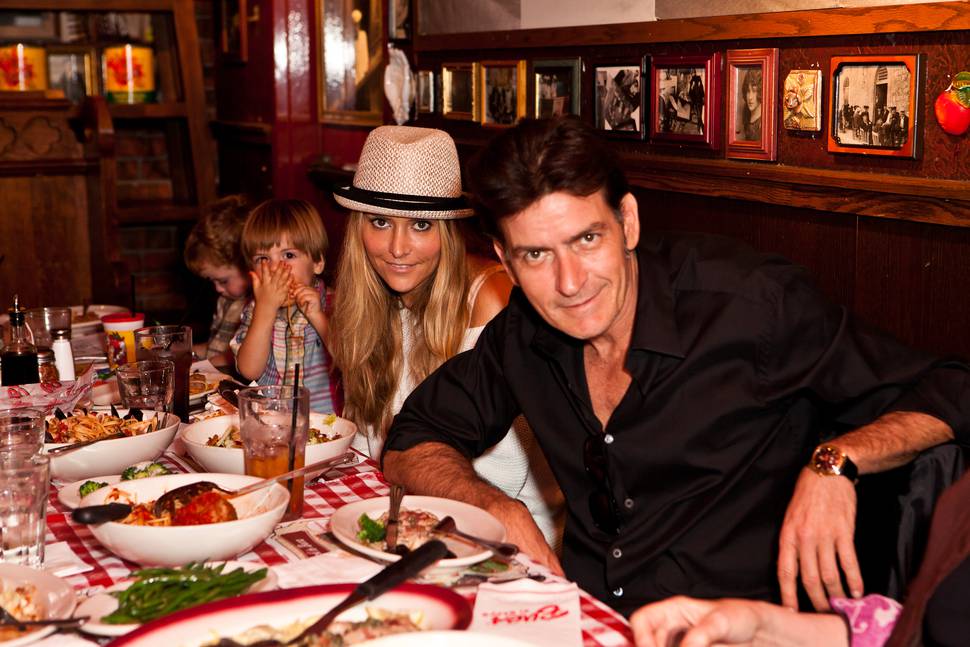 TMZ
have also reported that witnesses claim they saw Brooke beating her kids at a car wash earlier in the day.
Sheen told TMZ, "I'm just trying to get my kids home safe. I have no other details that relate to the ongoing event."