Although the star system is a far cry from what it was under Louis B Mayer at MGM during Hollywood's Golden Age, there is still much satisfaction to be gained from observing the birth of a modern movie star.
The studios still make an effort to create young stars and massage their careers, but it's nice to think that these days there's something a little more organic about the way audiences embrace one actor over another. As much as market forces may try to influence such matters, the audience still has the final say over who becomes an icon and who doesn't.
Here I will anoint ten young working actors poised to become movie stars, based on talent, likeability, career trajectory, and of course, star power. These could be next Emily Blunts, Ryan Goslings, Jennifer Lawrences or Chris Pratts.
Alden Ehrenreich
His inclusion here might seem a little obvious given that he has famously been cast as the young Han Solo in an upcoming Star Wars film focusing on the space rogue's early days, but anyone who caught Ehrenreich's performance in the Coen brothers' Hail Caesar! earlier this year knows this charming scene-stealer is destined for big things. Prior to the Han Solo movie, Ehrenreich will be seen as the romantic lead in Warren Beatty's long-awaited Howard Hughes movie Rules Don't Apply.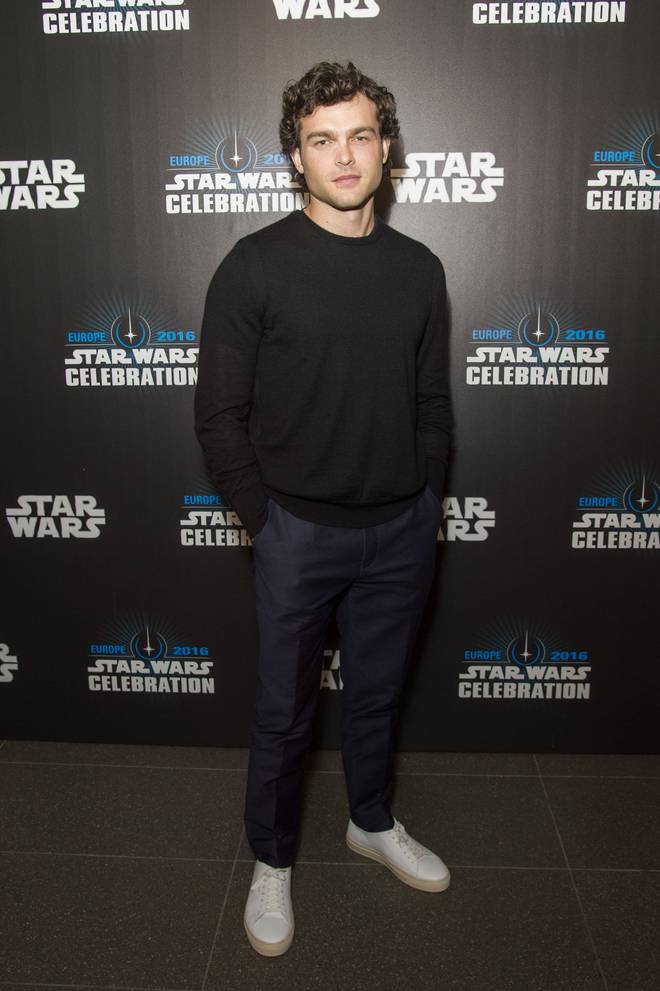 Olivia Cooke
This wide-eyed English actor has been toiling away in the entertaining-but-trashy Bates Motel TV series for four seasons. She's had several film roles along the way, such as horrors The Quiet Ones and Ouija (the prequel to which is currently in cinemas), and she got good notices in the minor 2015 indie success Me and Earl and Dying Girl.
The full potential of her remarkably expressive face has yet to tapped in film however. Steven Spielberg clearly recognised her potential, as he cast as the lead female in his upcoming pop culture blockbuster Ready Player One.
Haley Bennett
Nobody is suggesting that we need a new Jennifer Lawrence, but it's difficult not to link the blonde, button-eyed Bennett's burgeoning ubiquity to her strong resemblance to Lawrence - she could easily be her younger sister or something. Sometimes stardom just works like that.
Bennett is talented in her own right, however, and has two films currently in theatres - The Magnificent Seven and The Girl on the Train - she's very star-like in both of them. She has multiple high-profile roles coming up, including the PTSD drama Thank You For Your Service, opposite Kiwi actors Beulah Koale (The Cul De Sac) and Keisha Castle-Hughes (Game of Thrones).
Donald Glover
Although he's already an established actor (Community) and rapper (under the name Childish Gambino), Donald Glover seems like he's just getting warmed up.
He's in the new Spider-Man movie, his awesomely weird TV series Atlanta - which he writes and stars in - just keeps getting better and better, and his recent casting as the young Lando Calrissian in the aforementioned Han Solo movie has the potential to thrust him into true superstar status. Rarely has a burgeoning star exhibited such exciting creative potential.
Ruby Rose
This serpentine Aussie TV presenter-turned-model-turned actress is already something of an icon thanks to her attention-grabbing performance in Orange Is The New Black, but I'm most excited by how she's poised to become an ass-kicking action star via supporting roles in a string of upcoming action movies: Resident Evil: The Final Chapter, John Wick: Chapter Two and XXX: Return of Xander Cage.
She's currently filming the giant shark adventure Meg in Auckland, but it has yet to be disclosed just how much ass she'll be kicking in that role. She could just be playing a marine biologist. Hopefully an ass-kicking marine biologist.
Glen Powell
A relatively innocuous working actor since the mid-2000s, Powell got something of a break when Sylvester Stallone cast him in 2014's The Expendables 3. That movie sucked, but Powell followed it up with two hilarious break-out performances that got "the town" hot for him and landed him a bunch of plum upcoming films.
It's easy to see why the studios suddenly pounced on him: he was pretty awesome as both the idiotic uber-wasp frat king Chad Radwell in the TV series Scream Queens, and as the corny, self-aware, eloquent baseballer Finnegan in Richard Linklater's Everybody Wants Some. The smart-arse impetuousness he displayed in both of those roles bodes well for a Chris Pratt-esque ascent to bro-stardom.
Anya Taylor-Joy
The doe-eyed Taylor-Joy gave one of the most dazzling star-making performances in recent memory as the main character in the stunning independent horror movie The Witch, which became a surprise box-office hit earlier this year.
Taylor-Joy's ability to command the camera is a huge part of why the film works as well as it does, and she announced herself as a major talent then and there. He subsequent effort, Morgan, wasn't super great, but she otherwise appears to be making interesting role choices.
Brenton Thwaites
Hollywood's been trying to make this brown-eyed Home & Away graduate a movie star for several years now with leading roles in high-profile films like The Giver and Gods of Egypt (which I maintain is underrated), but the stardom hasn't quite taken yet.
He has another significant swing at joining the club playing the Orlando Bloom surrogate in the new Pirates of the Caribbean movie, Dead Men Tell No Tales. Which Orlando Bloom is also appearing in. It seemed to work out for Sam Clafin (Me Before You, The Hunger Games), who played the equivalent role in the previous Pirates of the Caribbean film. That said, have YOU heard of Sam Clafin?
Tessa Thompson
A successful, working actor since starring in season two of Veronica Mars in the mid-2000s, Thompson first really turned heads with her incendiary performance in 2014's Dear White People.
Since then her star has steadily risen with well-received turns in films like Selma and Creed. The role that may push her into proper movie stardom however is that of Valkyrie, rumoured to be the new love interest in Taika Waititi's upcoming Thor: Ragnorak. She's also about to show up in Westworld. She's awesome.
Dane DeHaan
Anointed for stardom after his breakout performance as an abused teen with superpowers in 2012's Chronicle, DeHaan landed a bunch of plum follow-up roles that confirmed the industry's perception of him as the next Leonardo DiCaprio: he played Harry Osborne/Green Goblin in 2014's The Amazing Spider-Man 2 and James Dean in 2015's Life.
The movie stardom hasn't quite formed yet, but surely that will all change with the release of Luc Besson's highly-anticipated 2017 sci-fi extravaganza, Valerian and the City of a Thousand Planets, in which he plays the title character.