Angelina Jolie has moved into a new home with two swimming pools.
The 41-year-old actress swapped Malibu for the Hidden Hills in California last week when she moved house in the wake of her split from husband Brad Pitt, and details of the pad show that the new house boasts a number of lavish features.
On top of two beach entry pools, the Maleficent star is now the owner of a cascading waterfall, an 800-square-foot cabana, and wine tasting room.
The Hidden Hills property is also nearly double the size of her old house, boasting an area of 8,284 square feet as opposed to her 4,409-square-foot Malibu home.
Despite the luxurious added extras and the massive increase in size, Angelina's new pad is actually cheaper than her previous place of residence.
Read more:
• Artist 'honoured' by Drake's Hotline Bling
• Why social media could be to blame in Kardashian attack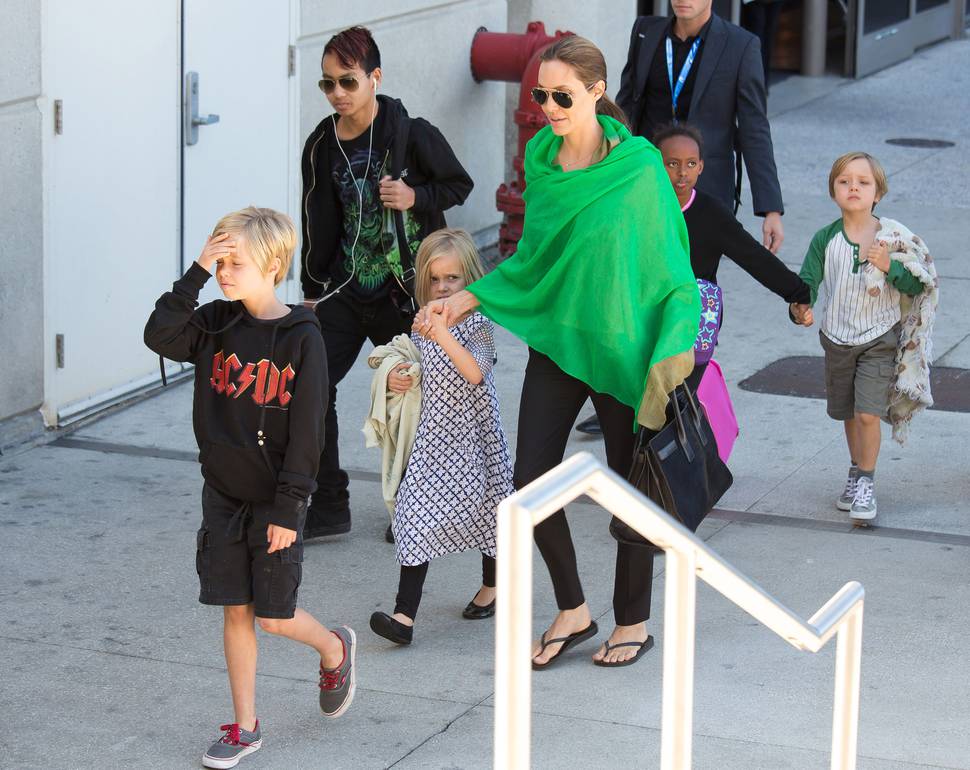 The Malibu estate had a total worth of around $12 million, with the star renting the property for $95,000 per month. In her new home, she only needs to hand over $30,000 a month for a total worth of $6,895,000.
And Angelia's six children - Maddox, 15, Pax, 12, Zahara, 11, Shiloh, 10, and twins Vivienne and Knox, eight - will be able to make friends with the other famous children in the Hidden Hills as they now live less than two miles away from Kanye West and his wife Kim Kardashian West and their children North, three, and nine-month-old Saint.
Angelina's move into the Hidden Hills estate comes after she recently secured a temporary custody deal over their children, winning full physical custody for at least three weeks.
It was previously claimed that Angelina decided to end her two-year marriage to Brad because she was worried their constant fighting was not fair to the children.
An insider said: "[Angelina] did try to make it work, but her kids come first, and she couldn't let them see Mommy and Daddy like this. The fighting got worse, and they disagreed a lot about parenting and a lot of things."