Kiwi choreographer Parris Goebel's influence has already been felt at MTV's Video Music Awards - and it's only just kicked off.
Rihanna opened the 2016 ceremony with a short medley of hits, but barely even sang as she was too preoccupied with the dance moves arranged for her by Goebel, who also worked with the pop star on her Anti tour.
Goebel, who arrived on the white carpet in a Pacific mermaid-style dress, is up for three awards herself.
READ MORE:
• Parris' moves dominate VMA opening
• Bachelor star slams 'complete fabrication'
She's been nominated for her work on Justin Bieber's Sorry, including the new category for Breakthrough Long Form Video and the top award; Video of the Year.
Rihanna is this year's recipient of Michael Jackson's Video Vanguard Award, also known as the awards' Lifetime Achievement Award - an honour given to artists who have created some of the most acclaimed music videos in the industry.
Hers is only the first big performance of the night, with more to come from Britney Spears - returning to the VMA stage for the first time in a decade - and Beyonce, who was announced as a performer just a couple of hours before the show.
No one knows what's planned but the singer - who arrived with daughter Blue Ivy, and the mothers of Trayvon Martin, Oscar Grant, Eric Garner, and Mike Brown - is tipped to be getting a good chunk of time dedicated to her hits.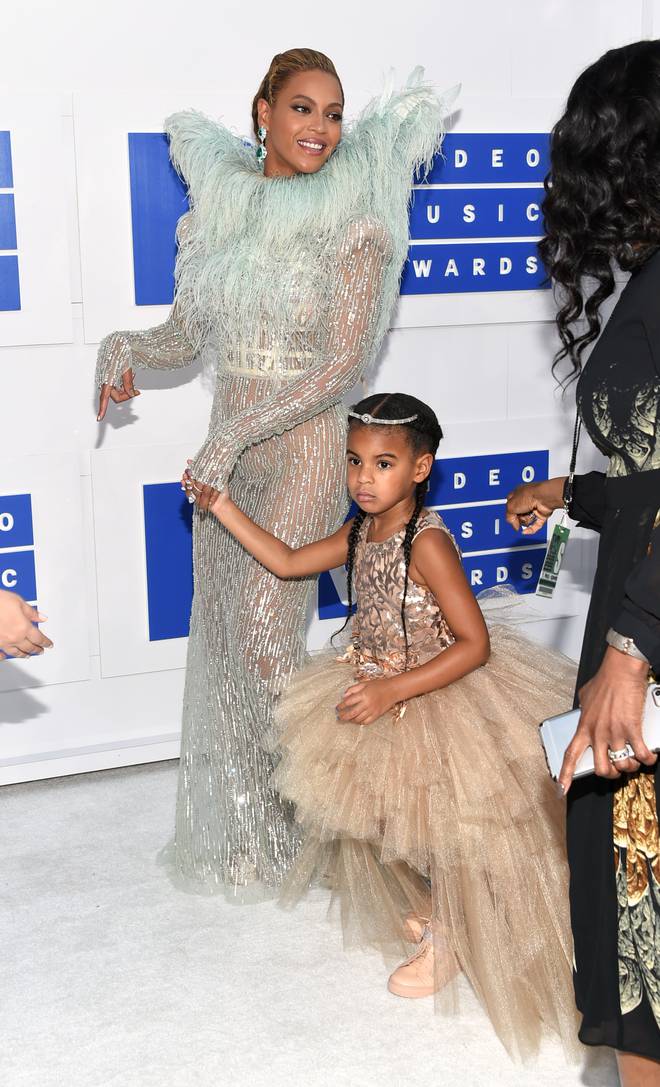 Kanye West has also been given "free reign" to do whatever he wants with his four-minute slot, and the performance is shrouded in so much secrecy, the rapper reportedly declined to do a rehearsal before show in order to keep it under wraps.
Other performances will see Ariana Grande teaming up with Nicki Minaj for their hit Side to Side, and Nick JOnas, Ty Dolla Sign, Future, Halsey, The Chainsmokers and more artsits are also slated to perform.
Presenters include rapper Sean "Diddy" Combs, actor Ansel Elgort, talk show host Jimmy Fallon, the "Final Five" Olympian gymnasts and Michael Phelps.
And on the awards front, Beyoncé and Adele lead the pack with a respective 11 and eight nominations each.