Johnny Depp has reportedly reached a US$7 million settlement with Amber Heard in one of Hollywood's most acrimonious divorce battles.
TMZ reports Heard filed court papers to dismiss her domestic violence case against the actor on Tuesday, just one day before their scheduled restraining order hearing.
The former couple, who were married for just 15 months and didn't have a prenuptial agreement, released a statement confirming the settlement.
"Our relationship was intensely passionate and at times volatile, but always bound by love," they told the gossip website.
"Neither party has made false accusations for financial gains. There was never an intent of physical or emotional harm. Amber wishes the best for Johnny in the future. Amber will be donating financial proceeds from the divorce to a charity."
Sources told Daily Mail Online the financial settlement was finalised over the weekend, but Depp and Heard feuded over the wording of the statement.
According to the site, Heard wanted Depp to admit he assaulted her. The father-of-two refused.
Read more:
• Au revoir Victor Vito
• The Bachelor contestant's $20,000 theft
"Amber is happy with the settlement, it was never about the money for her, she was unhappy with the way Johnny treated her but it has been painful and emotionally rendering to relive this stuff," a source said.
"She didn't want to torture Johnny any more and wanted it to be over before the court hearing on Wednesday."
Daily Mail Online reports the settlement - which they claim was closer to US$10 million - was reached after Depp was left devastated by new revelations he cut off his fingertip and used the bloody stump to scrawl offensive messages in a Gold Coast villa in May last year.
"Stories about the messages in blood were the tipping point for Johnny, he was devastated," a source said. "The facts that have come out in the past few days have left him distraught, he just wanted it all over with."
During last year's drug-fuelled rampage, Depp also accused 30-year-old Heard of having an affair with her London Fields co-star, Billy Bob Thornton, according to court papers.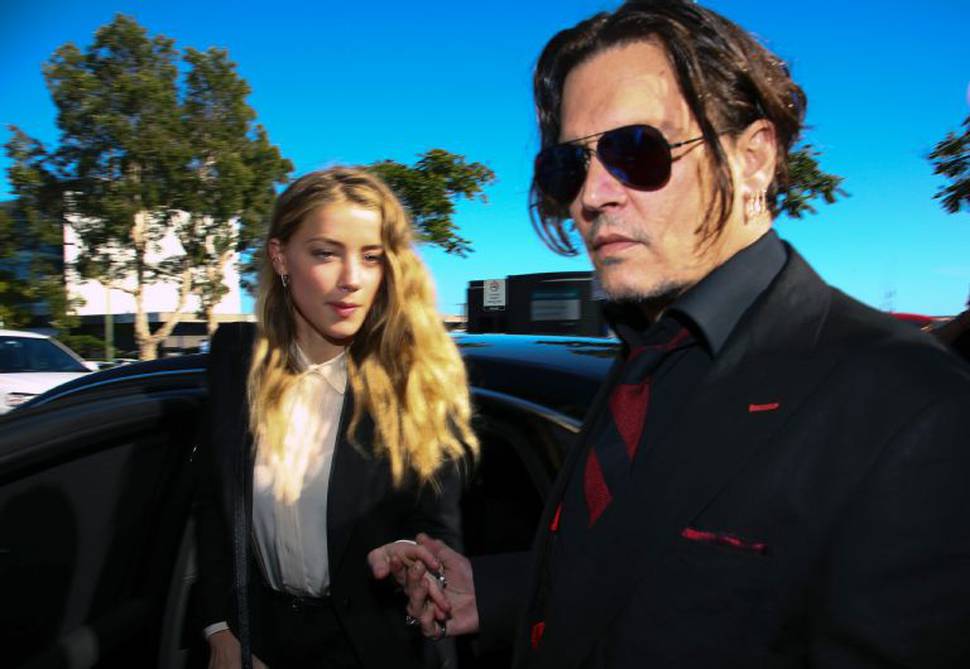 Thornton, who is married to Connie Angland, told TMZ the cheating allegations were "completely false".
The 61-year-old said he never socialised with Heard off the set and their relationship was strictly professional.
Just days earlier, shocking video emerged showing Depp getting angry with Heard and throwing a wine glass.
In the clip, the 53-year-old Pirates of the Caribbean star can be seen swearing and banging cupboard doors while Heard - who is secretly filming the exchange on a mobile phone - asks him what's wrong.
The pair wed in 2014 and Heard filed for divorce in May this year. Heard alleged in the court filing that an "inebriated and high" Depp had thrown her mobile phone at her, striking her cheek and eye during a fight.
She also claimed the Edward Scissorhands star continued to attack her and only stopped when a friend, who Heard had texted asking for help, showed up at their home.
In court documents, Heard said she "lived in fear" of the Alice Through the Looking Glass actor.
Depp's family, friends and former partners defended him against the allegations, while Heard's supporters provided harrowing accounts of Depp's alleged abuse.