A pair of Wellington funny men have won The Block NZ: Girls vs Boys, with a record profit and sale for their Meadowbank townhouse.
Flatmates Emmett Vallender, a business development manager, and Sam Cable, an HR adviser, sold the three-bedroom St Johns Rd property for $1.61m at a live auction last night with a profit of $380,000.
They get to keep that profit, plus a $100,000 prize for coming first, taking their total winnings to $480,000.
That's $43,636 per week during the 11-week challenge, or $21,818 each.
It's the biggest profit in the history of the TV3 DIY show, and the most expensive house sale - the previous being Auckland couple Alex and Corban who won season three after selling their Pt Chevalier home for $1.552m in 2014.
Show host Mark Richardson told the pair: "You have made this season, financially the greatest block we've had so far."
He revealed the show will be back for a sixth season.
After the auction, the pair said they would use the money to "thank some people", give back to their builders and buy new clothes.
They said they weren't there for the money.
"The places we've gone and the things we've done ... people can't comprehend that as a prize," Vallender said.
"But it can't be said enough - this has been the most enriching experience of our lives."
The pair, known as the jokers on the show, faced controversy when they were accused of cheating.
They had used the services of a style consultant but not paid for it.
All labour must be paid for under the rules of The Block.
Their punishment was to forfeit the $7000 prize money they had won and split it between the other teams.
Best friends from Dunedin, Courtney Mackay, an interior designer, and Emma Diamond, an administrator, came second last night, selling their property for $1.510m, for a profit of $300,000.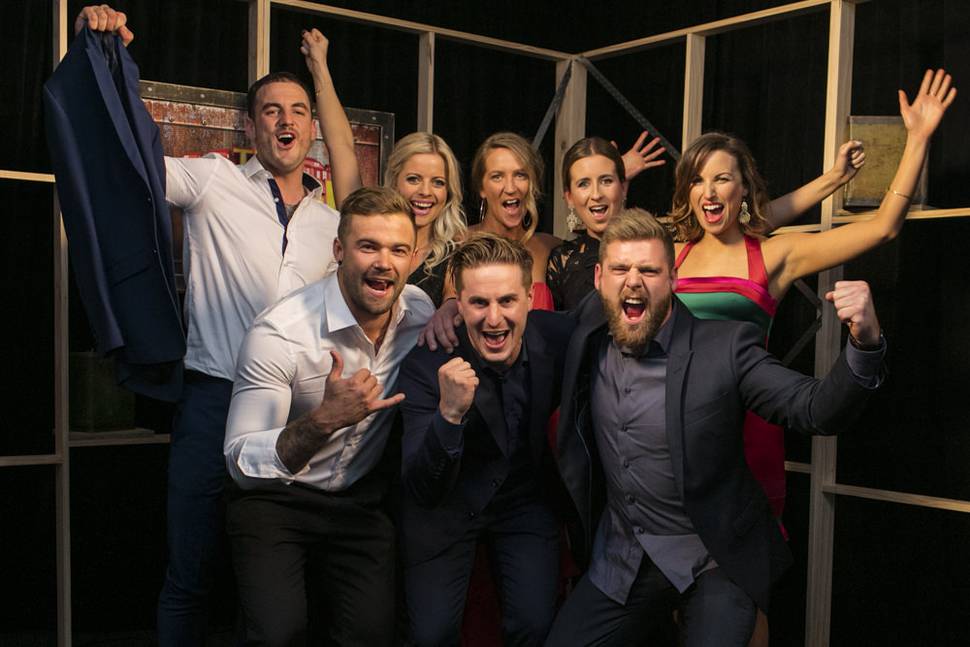 Tauranga builders Dylan Cossey and Dylan Guitink, better known as the "double Dyls" came third, selling their property for $1,341,000, and returning a profit of $151,000.
Christchurch-based forensic analyst Niki Osborne and Tiff Mair, a TV set designer based in Melbourne but originally from Wanaka, sold their home for $1.32m, with a profit of $150,000.
The average sale price for homes in the eastern suburb of Meadowbank over the past six months was $1,246,533.
The renovators
The Boys
Dyls and Dylz
:
Sold: $1.341m
Profit: $151,000
Sam and Emmett:
Sold: $1.61m
Profit: $380,000 + $100,000 first prize
The Girls
Courtney and Emma:
Sold: $1.510m
Profit: $300,000
Niki and Tiff:
Sold: $1.32m
Profit: $150,000