Beyonce had £1000 (NZ$1772) worth of meat delivered to her entourage before her concert.
The Hold Up hitmaker made the mighty meaty order with local butchers W.H. Frost and it consisted of 200 gammon steaks, 200 chicken thighs, 140 chicken supremes and 100 boneless chicken fillets.
Meanwhile, fans who had purchased VIP tickets for the "Formation World Tour" - costing around £200 (NZ$354) - were given the added bonus of six whole fillet steaks to gnaw between them.
And that's not all, the R&B superstar's tour rider also demanded 12 ice-cream vans sit backstage at the Emirates Old Trafford ground.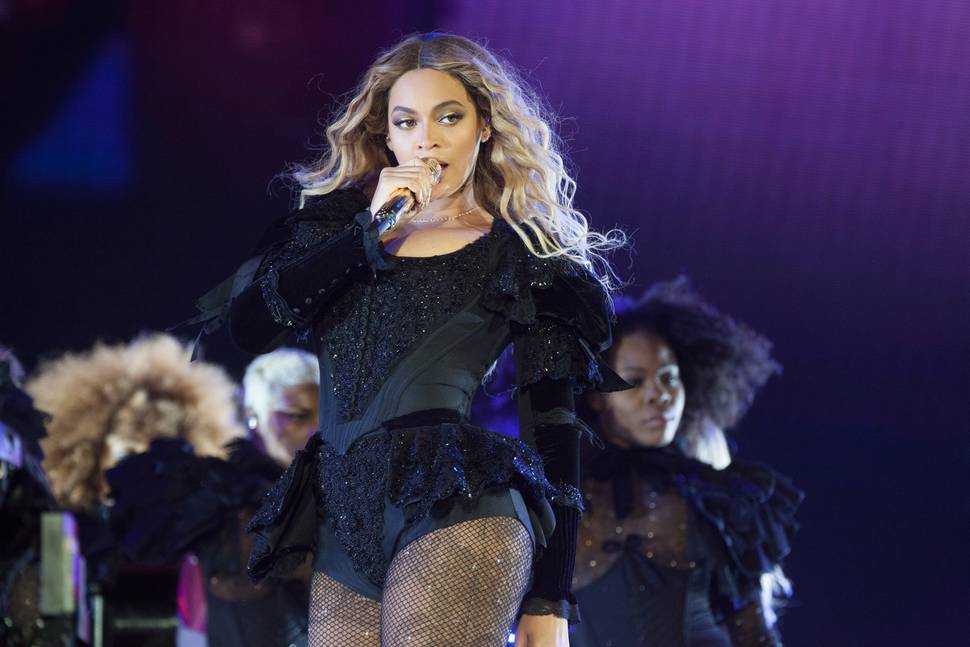 A source told the Sun newspaper: "Working for Beyonce is gruelling labour but she makes sure her team are well fed.
"The butcher's shop was in a bit of a panic as the order came in last-minute, but they were told it had come personally from Beyonce and had to be met before she took to the stage."
And it seems Beyonce might have been advised by fellow pop star Rihanna to make the delivery with W.H. Frost as she previously ordered 20 kilos of oxtail from them when she came to the northern city for her "Anti World Tour" last month.
Read more:
• Renee Stewart dances her way to success
• Look who showed up for Breakfast this morning
Meanwhile, it has been revealed that the 34-year-old beauty and her rapper husband Jay Z are looking into buying a home in Hertfordshire, which is just 25 miles (40km) from London, for around £6,000,000 (NZ$10,636,700).
A source added: "They love the village lifestyle and prefer staying in Herts when they are over rather than the plush London hotels they used to go to.
"They took time out to tour the area on their bicycles. It would make a great holiday home for their young daughter Blue Ivy too."
- Bang! Showbiz