Married At First Sight
's Mark Hughes and Christie Jordee have announced that they have ended their relationship.
Just two months after fans of the reality show watched them walk down the aisle, Christie told Woman's Day that the "marriage" is over.
READ MORE:
• Max Key teases new single - and steamy video
•Gomez pays tribute to murdered pop star
"We were starting to fall in love but our heads got in front of our hearts," she said.
The couple found the relationship difficult from the start, with Mark reluctant to move to Christie's home town of Sydney and Christie unsure about whether she could cope with living full-time at Mark's farm in Victoria.
Mark added: "We couldn't get into the relationship because we'd see each other once a week, but then not the next. I felt like we were holding back because we knew we'd get hurt."
However, New Idea claims that the split wasn't just about distance, but that Mark was sending text messages to a 22-year-old woman while he was still with Christie.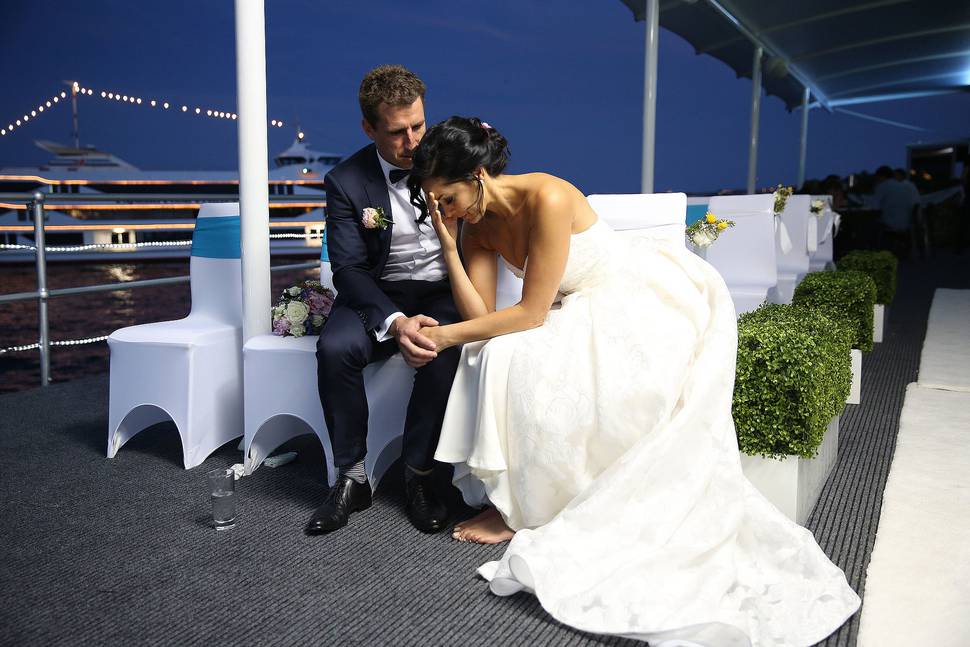 The woman, who was 15 years younger than the Victorian farmer, says they began texting each other after meeting on Instagram and eventually, engaged in "hour long" phone calls after the show ended.
"He was really sweet on the phone and told me he didn't believe that a girl like me would message him," she told the mag. "Then he asked me to go on a date with him the following weekend.
"I was excited, because on TV he came across as such a gentleman."
But the woman claims she "cut all contact" with Mark after seeing pictures of him still with Christie.
"I felt disgusted that a man could do this to a woman he would supposedly sell his farm for," she added.
Erin and Bryce are the only couple who remain together following the show.