Could The Nice Guys be on track to becoming one of the best movies of the year? According to what the critics are saying, it could be the case.
The crime dramedy starring Russell Crowe and Ryan Gosling has so far received glowing reviews from movie critics overseas and has earned an outstanding 96 per cent approval rating on RottenTomatoes.com.
In comparison with some of the top movies of the year so far, Captain America: Civil War, The Jungle Book have received 90 per cent and 95 per cent respectively, while New Zealand smash hit film Hunt For The Wilderpeople currently holds a 100 per cent approval rating.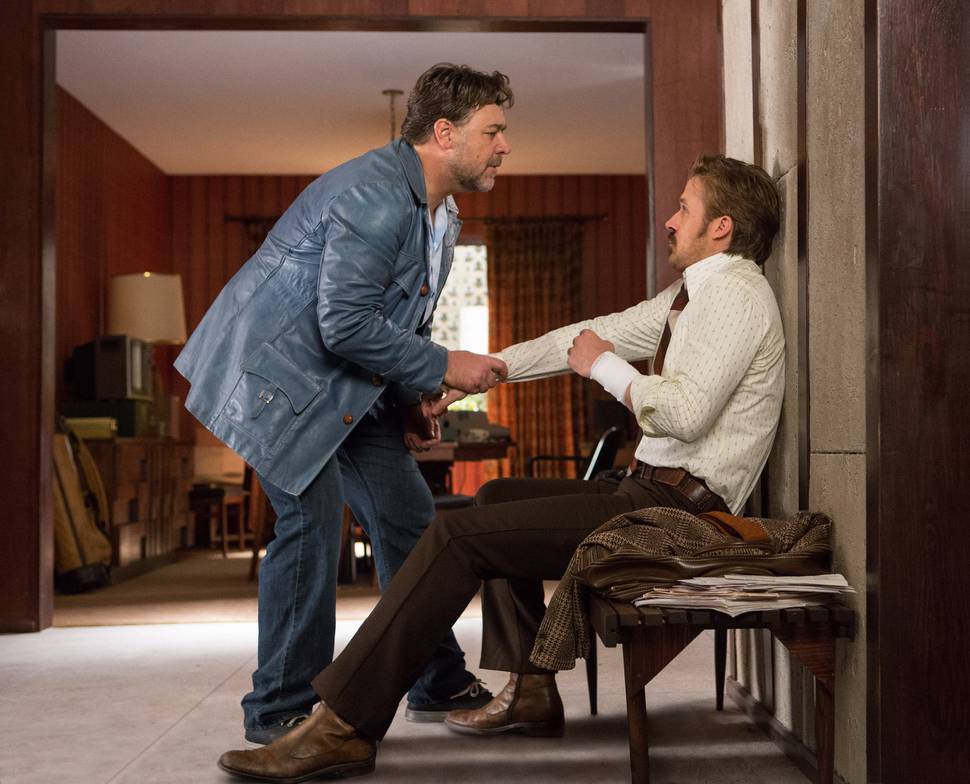 Directed by Shane Black, known for his work on Iron Man 3 and Kiss Kiss Bang Bang, The Nice Guys follows a pair of detectives who stumble across a tangled conspiracy while investigating the death of a porn star. The movie is set in the 1970s and the screenplay was written by Black and Anthony Bagarozzi.
So far the film has been praised as an "An innocent pleasure" (Guardian) and "one of the year's most air-punchingly enjoyable movies" (IGN Movies).
Time Out UK wrote that "The Nice Guys is the perfect, incredibly crafted yet laid-back procedural we've been starved for."
"Basically, it's Inherent Vice without the highbrow aspirations, or The Big Lebowski with two Dudes," Entertainment Weekly wrote, drawing comparisons between cult classics films.
The stars of the film were commended by many.
"In Gosling's pairing with the laconic Crowe, it finds a genuinely pleasurable pair of losers trying hard to eke out a win." wrote Buzzfeed, while TheWrap said that "Gosling and Crowe's breezy give-and-take goes a long way in elevating The Nice Guys above the moments where cynicism overwhelms the comedy."
IndieWIRE compliments the stars, writing that "Ryan Gosling and Russell Crowe, paired up as a goofball detective and hit man, stumble and bicker their way through the funniest roles of their careers."
The director was also applauded for his work. The Daily Beast wrote that "Shane Black, the buddy action auteur, is back in his wheelhouse-and he's delivered another inspired onscreen pairing in the blundering one-two punch of Gosling and Crowe."
"Shane Black's The Nice Guys is exactly the movie you wanted it to be," Forbes simply put, while Variety wrote that The Nice Guys is "The sort of cheerfully hostile buddy bash that's been a staple since the '80s, only this one is singularly clever about its own triviality, and it offers the scruffy pleasure of seeing two great actors dial down their gravitas with style."
The Nice Guys is out in New Zealand cinemas on May 26.
- nzherald.co.nz