Aucklanders were out in force yesterday, soaking up the sights and sounds of the Pacific at the Pasifika Festival and the glamour of Auckland Cup Day.
The Pasifika festivities continue today, and up to 90,000 people are expected over the annual two-day event.
Now in its 24th year, the festival returned to Western Springs this year after the Queensland fruit fly emergency pushed it to Manukau last year.
It includes 11 villages, each done in the style of a different Pacific country. This year the spotlight is on the Fijian stalls and performers as they raise money for the victims of Tropical Cyclone Winston, which devastated the small nation.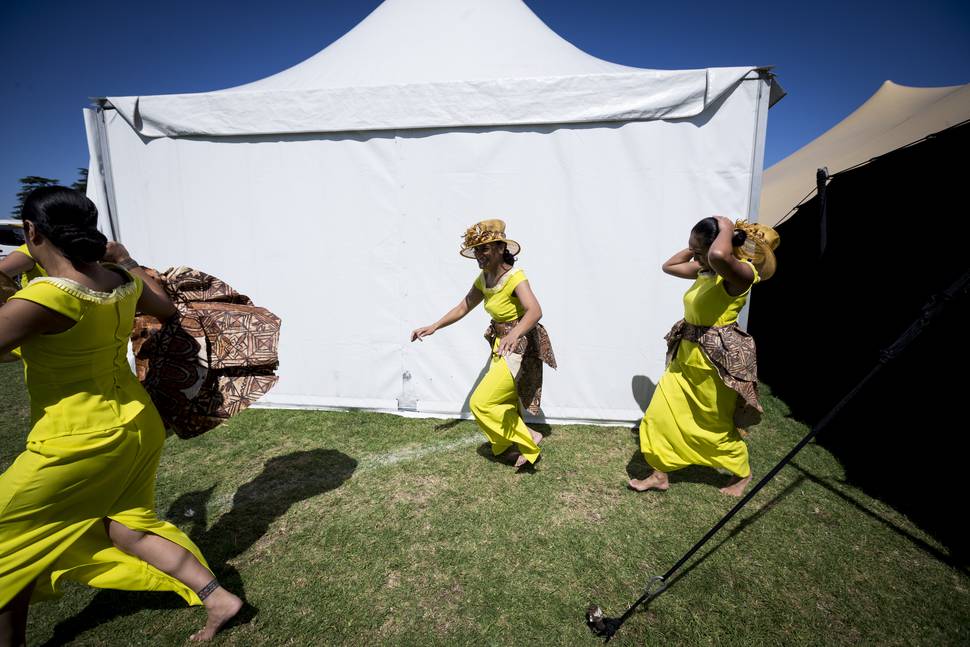 Across town at the Ellerslie Racecourse, thousands of race-goers turned out for Auckland Cup Day.
Pukekohe hairdresser Stacey Hanley, added to the off-course glamour, taking out the top prize in the Viva Prix de Fashion, including a $30,000 prize pack.
Last weekend she wowed the judges dressed in classic couture at Derby Day, which got her into yesterday's final.
The prize includes a spot to represent New Zealand at the Melbourne Cup Carnival's Myer Fashions on the Field in November.
"I'm so excited, I still can't quite believe it," she said. "We got the quinella, [we] just need the Melbourne Cup and we'll get the trifecta."
A perfectionist at heart, Hanley said it took her three months to put together her winning style.
"It's about the finer details," she said. "I wanted something that was modern, that was directional, that was still glamorous, so I could still feel like a lady.
"It was that old-style Hollywood glamour."
She wouldn't divulge how much she spent but said it was "enough to bowl some people over".