Madonna disappointed Kiwi fans after they were kept waiting for up to two hours for the Material Girl to appear. Here are five other artists who have pulled diva antics and refused to show up on time.
1. Ciara
In 2015 she left concertgoers in Christchurch in the lurch when she was not only two hours late for her performance, but only played for 10 minutes. She then followed up her unpunctual antics by skipping out on a meet-and-greet scheduled for after her Wellington show, when fans had paid $125 to meet the R&B singer.
Promoters then pulled the plug completely on Ciara's Auckland concert, stating that "false booking contracts" had promised a show "which never actually existed". It seems Ciara really didn't have the Goodies.
2. Justin Bieber
Bieber may be Sorry now, but in 2013 in the midst of his bad-boy ways, the Baby singer was booed by crowds at the O2 Arena in London after he showed up two hours late to his own gig. Many parents in the crowd were forced to leave the arena before the show started, as it was getting way beyond their children's bedtimes, with many young fans falling asleep.
3. Rihanna
Work
singer Rihanna doesn't seem to know the meaning of the word. The star has gained a reputation for showing up late to her job. During her Diamonds World Tour she was three hours late for a show in Monte Carlo and appeared on stage an hour late in Isarel.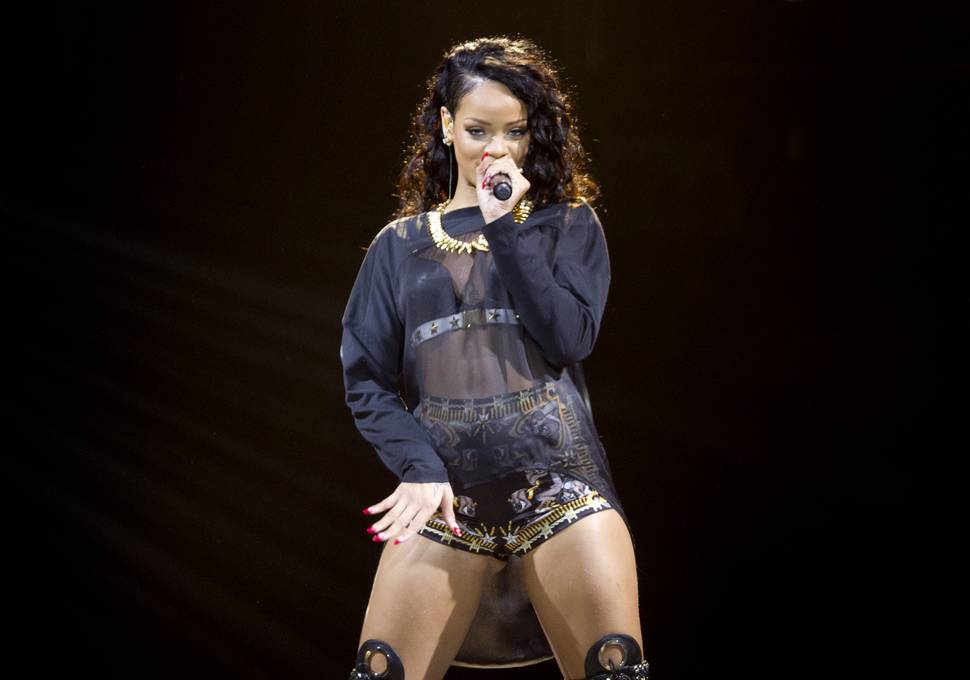 Rihanna was even booed on stage by Australian punters in 2013 who were fed up with waiting for the singer's show to begin.
4. Guns N' Roses
It's not just pop stars that have a rap for showing up late - heavy metal band Guns N' Roses decided to keep fans waiting in 2007, with Axl Rose not stepping foot on stage until after midnight, long after they were scheduled to perform at Auckland's Vector Arena.
5. The Game
Rapper The Game didn't just show up late to his slot at Raggamuffin earlier this year in Auckland, he didn't show up at all, leaving many fans angry and disappointed. The rapper mistook New Zealand for Australia and apparently ended up on the wrong flight, but this isn't the first time The Game was a no-show.
He failed to show up to Roc tha Block festival in 2007 and for a show in 2013 at the Powerstation. The Game is set to return to New Zealand in September, but maybe fans shouldn't be holding their breath ...
- nzherald.co.nz