She may sound like an Aussie, but award winning hair and make-up artist Lesley Vanderwalt has a Kiwi connection.
The talented New Zealand born woman, who worked behind the scenes on Mad Max: Fury Road took home the Make-up and Hair styling Oscar.
"Wow, they'll be popping bottles back home," she said during her speech.
She was flanked by colleagues Elka Wardega and Damian Martin as she accepted the trophy.
It was one of six wins so far for the Australian film, which has a total of ten nominations at the 2016 Academy Awards.
Mad Max: Fury Road follows a woman as she rebels against a tyrannical ruler in postapocalyptic Australia in search for her home-land.
She is joined by a group of female prisoners, a psychotic worshipper, and a drifter named Max.
It is the latest in a long string of success for Vanderwalt with wins at the Hollywood Film Awards, Hollywood Make-Up Artist and Hair Stylist Guild Awards, and this month's Bafta's her creative efforts on Mad Max: Fury Road.
In another local link, Colin Gibson thanked "New Zealanders" for making him "look good" as he picked up Best Production Design, also for Mad Max.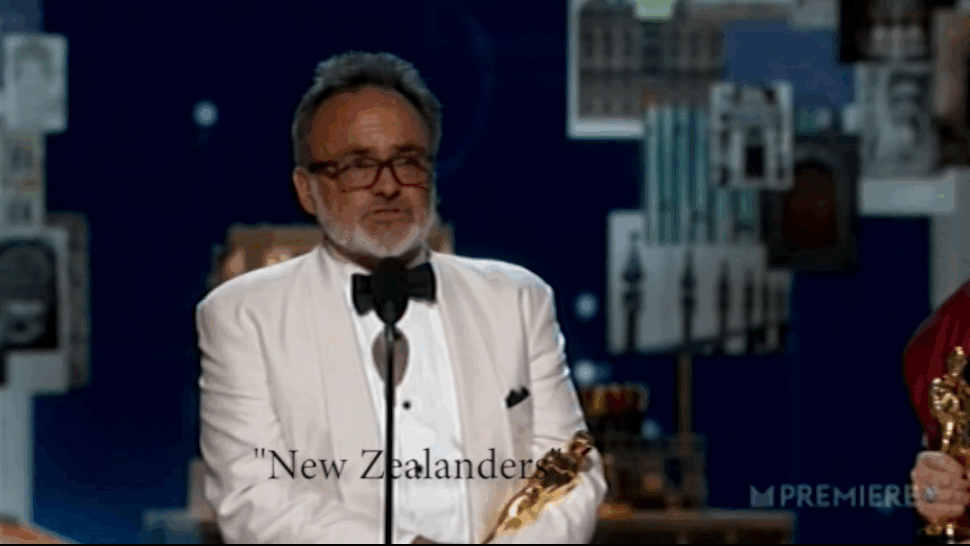 - nzherald.co.nz