Sky Sport boasts an impressive list of female sports presenters and former children's show host deserves chance to prove herself.
Former children's TV host Erin Simpson is joining the Sky Sports team as the new presenter of the Rugby Channel's First XV coverage, but fans have taken to the network's Facebook page to ask whether Simpson's signing is a meritorious move in the male-dominated world of sports journalism, or media sexism playing on the looks of a pretty female presenter.
Simpson, the former What Now, Sticky TV and The Erin Simpson Show host, is working for Sky Sports from this weekend as the new face of its college rugby coverage hosting Land Rover First XV Revision, and fronting First XV games on match days.
The 20-something joins a list of impressive female stars in the Sky Sports stable, including Melodie Robinson, Laura McGoldrick, Hayley Holt and Makere Bradnam, who all come with journalistic nous and strong sporting pedigrees.
It has prompted some fans to take to the Sky Sports Facebook page to question Simpson's suitability for the role, and Sky's objective in hiring her.
"What does Erin Simpson know about rugby?" wrote Django Wharerau. "Something nice to look at I suppose was their motive."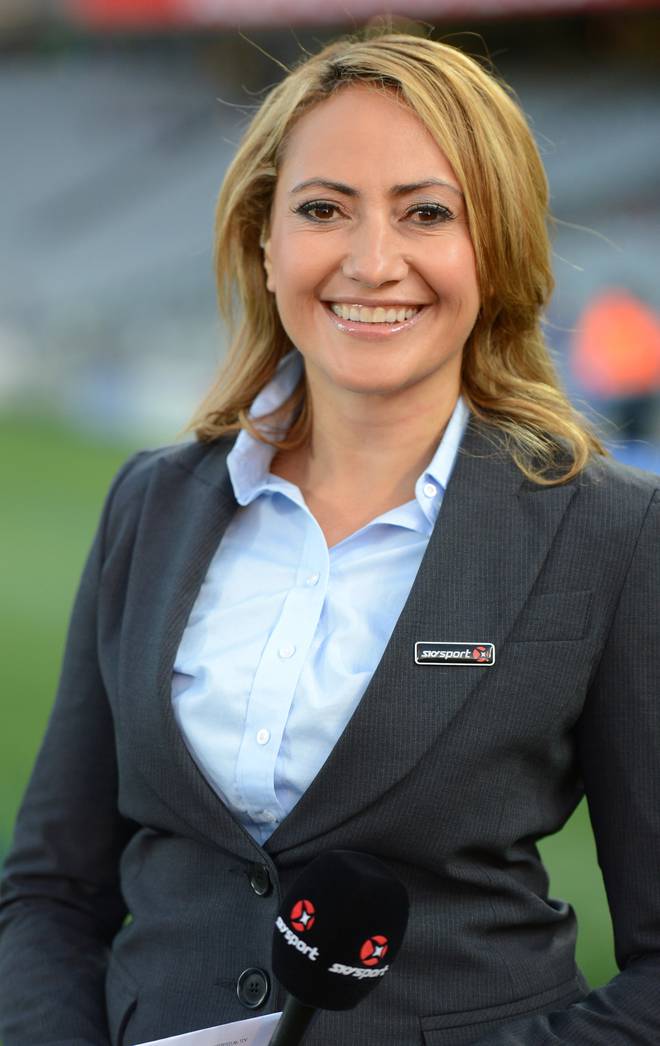 Other rugby fans were more pointed: "WTF?"; and "Is it tiddlywinks?" they scoffed.
Some were taken with Simpson's appointment and physical attributes.
"Daaaayam gurl, imma watch Sky Sports all day!" said one.
"It's that kind of female objectification that sets sports journalism back to the Jurassic period," said a source in TV media.
"The glass ceiling has been cracked, but it hasn't been smashed and there are challenges facing female TV sports journalists and presenters. Females can find themselves being questioned in a way that their male colleagues don't.
"There is a casual sexism undertone, in that you often find comments like, 'Oh, she's there because she's blonde and pretty'."
Sky TV insists it appointed Simpson because she is the right fit. They say they are not playing on her looks to attract viewers.
"Erin has a big online presence and has a lot of experience interviewing kids and sports personalities. We wanted a fresh new face for First XV rugby. She is full of life and will really engage with the kids, and that's what it's about - not her looks," said Sky TV spokeswoman Kirsty Way.
She said Sky Sports fans shouldn't judge a book by its cover.
"Erin's always been a sports fan, and competed in rowing at a national level, both at school and club. She was heavily involved with karate ..."
Two years ago, British sports presenter Gabby Logan slammed Sky Sports in the UK for using female presenters as "window dressing". She suggested that Sky Sports played on the looks of female presenters but failed to give them a "career path".
TV, as a visual media, does not pretend to be non-aspirational, and glamour is par for the course. But female TV sports presenters in this country have obtained their roles based on merit, and many have built successful careers as broadcasters.
McGoldrick, the longtime host of Sky's The Cricket Show, knows the sport inside out. Her brothers played, her mum managed people who played, and her husband is a famous Black Cap. She has carved out a career as an authoritative female voice in an otherwise male-dominated arena, and I was glad for her input during the recent World Cup.
Robinson, a former Black Fern, has presented a string of hit sports shows on Sky, Prime and Maori TV. Holt, a former snowboarding champ, is a breath of fresh air on The Crowd Goes Wild. And Bradnam, a tennis coach, is making her mark as the host of Random Rugby and presenter of the Heinekin Open for Sky Sport.
To belittle their accomplishments and broadcasting roles is sexism. Let's give Simpson a chance to prove her mettle before we cast aesthetic judgments.