Any screen, anywhere, any time is becoming a reality for NZ TV and movie viewers. Lydia Jenkin runs through the increasing options.
With the launch of Netflix in New Zealand this week, our screen entertainment options have expanded remarkably. You can now watch shows and movies from competing providers on pretty much any screen with an internet connection.
You can now see - legally- what you want, when you want. And with these new subscription services, which let you watch as much as you can for a flat monthly rate, there are no ads, either.
Of course, binge-watching will chew through your broadband or data allowance.
The amount you use will differ depending to the quality of the stream you choose, how long you're watching and the device you're using.
As a rough guide, streaming a half-hour television show at 1500kbps (standard definition), you'll use something like 0.22GB. So if you watched 100 half-hour episodes in a month, you'd use 22GB of your broadband. Here, we look at the three big players in SVOD services (streaming video on demand) and we also check off the other options.
Netflix
What is it?
This American SVOD service has been operating in the US since 2007 and has now launched into 50 countries, with 57 million members. It offers both TV series and films, along with documentaries, stand-up comedy specials and plenty of kids' programming. It creates its own shows and films, as well as buying material from outside providers.
How do you watch it?
You can watch it via pretty much anything that can be connected to the internet - tablets, phones, laptops, desktops, smart TVs, game consoles.
Netflix will offer three different streaming quality levels: standard definition, high definition, and 4K ultra-high definition, which have different prices.
Content
On offer are Netflix original shows such as Orange Is The New Black (season 3 will begin here on June 12), Bloodline (available now) Unbreakable Kimmy Schmidt (now), Marvel's Daredevil (April 10), and many others in the pipeline. The notable missing series in New Zealand is House of Cards, season three. House of Cards is Netflix's flagship original show, and is an international hit but, because rights to the show were sold elsewhere in New Zealand, season three will not be available on Netflix.
Netflix is also home to many old series and movies - but you won't find any HBO shows (Game of Thrones, Girls, True Detective, etc) here, and the newest film you'll see is likely to be from 2013. Netflix says it's hoping to add to the catalogue at a rate of a new series a week in future
Price
It's a monthly subscription service, and you have three pricing options: single-stream standard definition plan for $9.99, two-stream high-definition plan for $12.99, four-stream 4K ultra-high definition family plan for $15.99. You can sign up for a one-month free trial.
Pros and cons
Netflix is a rapidly growing global brand, and is here to stay, so the content range is going to get bigger and better. It's also the cheapest SVOD service in New Zealand, and invests heavily in its technology, so the interface is good. It will automatically detect the capabilities of your device, and stream at an appropriate definition. It also has a built-in recommendations system, so it will detect the type of shows and films you like, based on what you've already watched.
If you're already subscribed to the US version of Netflix via a back-door loophole, then you'll have to weigh up whether switching will suit you or not, depending on particular shows, and how much you're paying for the privilege.
Lightbox
A NZ-only SVOD service created by Spark last year, which offers a wide range of TV series from many different international providers.
How do you watch it?
Via an internet connection, on a laptop, desktop, iPad (with a free App), Apple TV using Airplay, PlayStation3 and 4, selected Samsung smart TVs, and selected Samsung Android tablets.
Content
Lightbox doesn't make its own content, but has gathered up a pretty wide selection. New series include Better Call Saul, Transparent, Vikings, Black Sails, Outlander, Mozart In The Jungle, and Suits, plus there's plenty of old favourites (30 Rock, Seinfeld), things you've missed (Breaking Bad, Top of the Lake, The Killing, Downton Abbey), and shows that have previously only screened on Sky TV in New Zealand (Mad Men, Justified, Luther, for example).
Interestingly, you can also watch past seasons of Netflix shows Orange Is The New Black and House of Cards on Lightbox. And there's plenty for the kids, along with local content and a growing selection of quality, if a little dated, documentaries.
Price
It's $12.99 a month, and you can use it on up to five devices. Lightbox is also offering a free one-month trial.
Pros and cons
It seems like a pretty reliable service, it's local and you can still get it for free for a year if you're a Spark broadband customer or you sign up. If you've never had Sky's SoHo, or had a backdoor Netflix subscription, then Lightbox has plenty to offer, and even if you consider yourself pretty up-to-date with TV, it has some gems, and some brand new stuff. It promises to keep adding to the catalogue, too.
Neon
What is it?
Neon is Sky TV's online streaming subscription platform, launched this year as an alternative option for those seeking another way to watch their favourite TV series and films that would otherwise screen on Sky's channels like Rialto, SoHo, UKTV, etc.
How do you watch it?
Via an internet connection on a desktop or laptop, iPad, iPhone (running iOS7 or above), Apple TV using Airplay. It should be available on Xbox360 and selected Samsung devices soon.
As above, a reasonable internet connection and reasonable broadband allowance would be advisable. All of the content streams in SD and will adapt to your internet speed automatically.
Content
Sky has just announced Neon will be screening the forthcoming fifth season of HBO hit Game of Thrones on the same day it is broadcast in the US - at the same time it shows in the evening on Sky's SoHo. The platform also has earlier seasons of GoT plus first seasons of US cable comedies and dramas like Girls, Fargo. Its exclusive content includes Crossbones with John Malkovich as Blackbeard; Washington's Spies,the US versions of The Bridge, and Broadchurch (called Gracepoint) and Nordic noir Lilyhammer.
The emphasis is on drama, but there's a smattering of comedy and a selection of kids' stuff too. The movie range isn't vast, but it's not bad, with plenty of films from the arthouse Rialto channel.
Price
$20 a month, and it's also offering a free one-month trial.
Pros and Cons
It's the priciest option for a VOD sub but it's much cheaper than the Sky TV fees. And it's now the legal option for avid Game of Thrones fans who don't want a Sky SoHo subscription.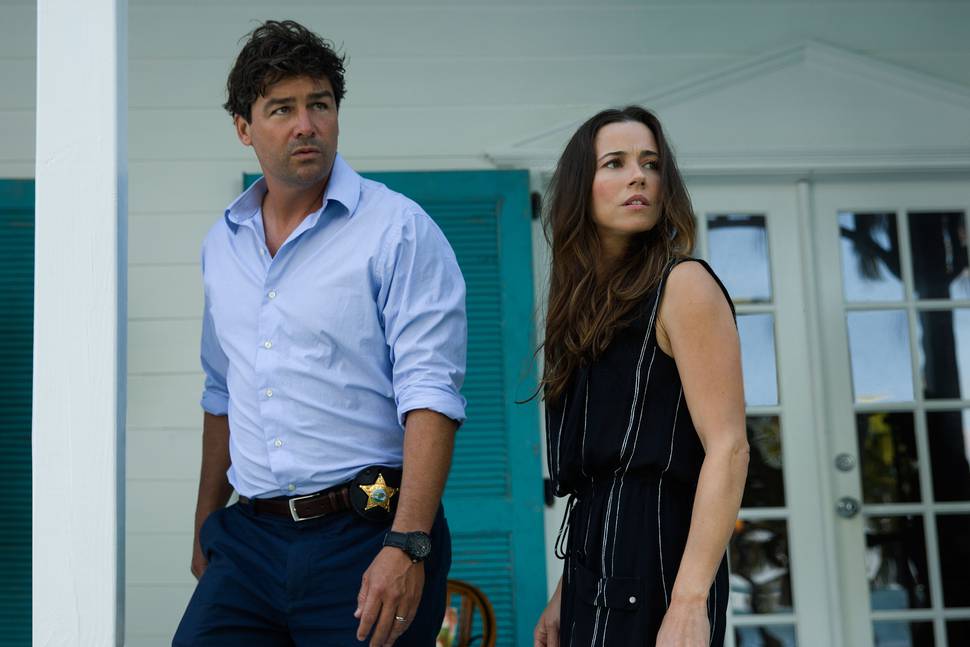 Other options
TVNZ's Ondemand
service has recently been upgraded, offering a much bigger back catalogue than they used to have (great if you missed some locally made productions/documentaries/mini-series) as well as fast-tracked seasons of shows like
iZombie
,
American Crime
,
The Following
,
Scandal
,
Revenge
,
Grey's Anatomy
. It's free (though you do have to watch ads), and available on a computer, or they have apps for smartphones and tablets.
TV3 Now is a bit dated in terms of interface and layout, and mostly it'll just be the most recent episodes of a show available for a limited time. It's designed as a place to "catch up" if you missed an episode on TV, rather than as a standalone platform. It's also free (with ads), and their website has all the details of what you need to watch it on a computer, or which shows are available on which mobile devices and what apps are required.
Quickflix is both an SVOD service, and a pay-as-you-go service. It's $12.99 per month for the subscription option but that gives you access only to a select catalogue, you then pay more to access premium content. Prices for episodes or movies differ, but $6.99 for movies or $2.99 for an episode seems average, and it'll cost you $27 for season five of Downton Abbey for example. The range of films and shows available is pretty comprehensive, though lagging behind cinema distribution or if a show is screening on TV. It can be used on pretty much all devices in SD playback, but that list narrows for HD playback, and for particular features.
Ezyflix
is pretty similar to Quickflix, except they don't offer a subscription model. You can also pay to download a show or film (and keep it) rather than stream it. It's about $17 or $18 to buy a recent release film, or around $7 or $8 to rent it.
House of Cards
season two would set you back $35.
iTunes has a pretty definitive range of movies you can pay to purchase or view on your computer, or if you own an AppleTV you can watch them on your TV screen, of course. The Hobbit: The Desolation of Smaug in HD is $24.99 to buy or $7.99 to rent (some movies have SD options that are slightly cheaper).
Fetch TV is not available yet, but the Australian company has said it is planning on moving into the New Zealand market this year. It offers a set-top box for a monthly fee, with access to Netflix, and a database of films and international TV - though whether Fetch can stream the same series Sky TV broadcasts in NZ isn't clear - and the ability to fast forward, rewind, and record live television.
Keeping watch
To check out some of the streaming services available to Kiwis, the Weekend Herald set up a family of five with Netflix, Lightbox and Neon. The Harris family — parents Teena and Craig and their three kids Sam, Molly and Sally — kept a diary for three days, starting with the launch of Netflix on Thursday.
The family had multiple devices running at the same time, Mrs Harris said, and didn't have any streaming issues, apart from a couple of services taking a while to load.
Tuesday
Sam watched 75 minutes of CAT.8 on Netflix (the American version) on his laptop.
Sally watched 20 minutes of Jessie on Netflix (the New Zealand version) and 30 minutes of iCarly on Neon on her Mac computer. It took a while to load the show on Neon, and she had to install an app to get it going.
She then watched another episode of Jessie on Netflix, as she said she was keen to get back on to that service.
Molly joined her sister, watching 30 minutes of both Jessie and iCarly. Teena watched 45 minutes of TV One show In the Club on the television.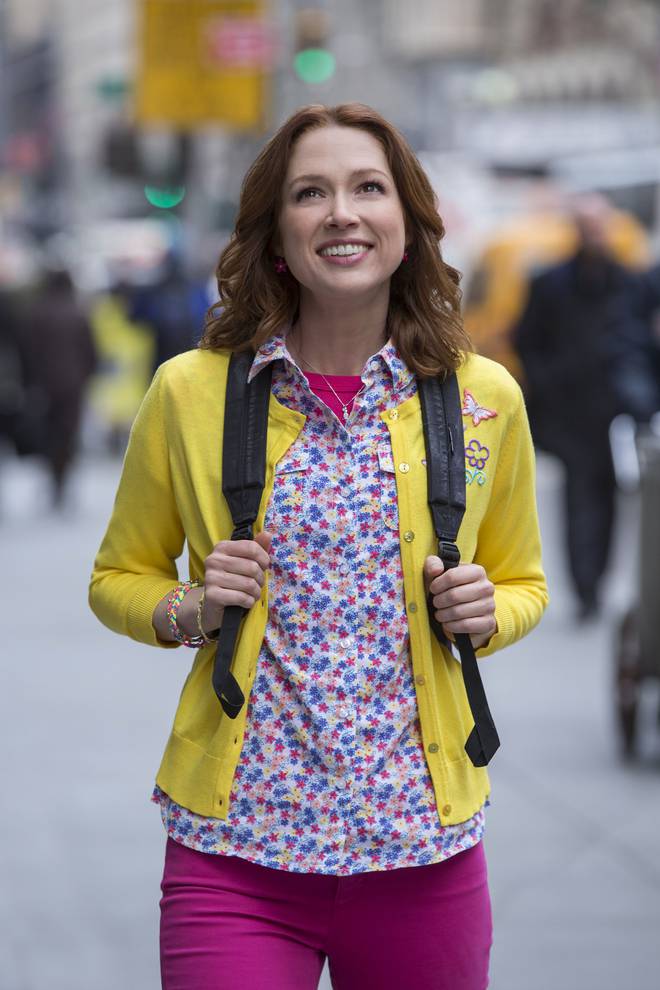 Wednesday
Sally watched 10 minutes of
Modern Family
using Light Box through the television, it kept stopping and starting, so she gave up. She then watched 30 minutes of
iCarly
on the television using Neon. She said Neon took a while to load and she'd wanted to keep watching
Modern Family
but she couldn't find it on the service.
Molly watched 30 minutes of Jessie using Netflix on her computer.
Craig and Teena watched an hour-long episode of The Missing, on TV One.
Thursday
Molly watched 30 minutes of iCarly using Lightbox on her computer. She had no trouble streaming it this time, but Teena said it was hard to get her to go to sleep after. "The next episode starts after the last one, so Molly would stay there all night if she could," Teena said.
Sam watched the movie Absolute Zero on Netflix (New Zealand) for an hour on his laptop.
Teena watched 40 minutes of Unbreakable on Netflix on the TV — the movie had come up as a Netflix recommendation.
Craig watched 30 minutes of TV news.
Sally watched 30 minutes of Modern Family on Lightbox on her computer — she had no issues with streaming this time.