It felt like Mikky Ekko had come out of nowhere when he featured on Rihanna's 2013 hit Stay. Now the American singer-songwriter is introducing his own music with debut album Time.
Ekko must be a big OneRepublic fan - vocally and musically the similarities between the pop-rock band and Ekko are uncanny. It's not at all surprising to see that Ryan Tedder has dipped his fingers into a couple of the tracks. The real shocker is that Tedder didn't co-write the entire album.
Time moves from the romantic R&B influenced U, to the rockier anthem Riot. The sombre Mourning Doves is followed up by stomping drumming on Burning Doves. The acoustic ballad of the album's title track shows off Ekko's sweet tenor, while Smile does the same for his falsetto range.
The Ryan Hemsworth remix of Pull Me Down has had a lot of radio play since it was released in 2012, so it is refreshing to hear Ekko's original, slow, sensitive version of the song. Ekko's lyrics deal with love and loss, however, his music is not as depressing as Sam Smith and less scorned than Ed Sheeran.
Ekko pushes his sound in different directions from song to song, while keeping the album cohesive. Though Time is a little overproduced and maybe lacks excitement, it is still a very enjoyable pop record.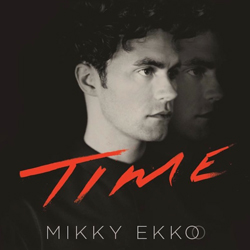 Artist: Mikky Ekko
Album: Time
Label: Sony
Verdict: OneRepublic meets Sam Smith
* Follow TimeOut on Facebook
- TimeOut