Broadcaster Tony Veitch married his longtime partner Lisa Bryan last Friday in a private, intimate ceremony at Mangere's Kelliher Estate on Puketutu Island in front of their closest friends and family members.
The couple said "I-do" in the afternoon sun in an elegant ceremony presided over by marriage celebrant Kay Gregory, a former television presenter and Veitch's oldest friend at TVNZ.
A cocktail party followed with newscaster Eric Young playing MC, and guests included friends from the world of sport and media.
Some of the groomsmen travelled from Australia for Tony's big day.
"Both Tony and Lisa are over the moon and deliriously happy," said the general manager of talk programming at NZME. Radio, Dallas Gurney.
"It was a beautiful ceremony and everyone is very happy for them both."
The honeymoon won't be long, however. Veitch had the weekend off from radio duties, but maintained his everpresent online sporting commentary. It's back to work later this week.
Read more:
• All Black engagement back on

Auckland bracing for testosterone overload
Heidi Klum, 41, will set hearts fluttering when she jets into Auckland next Thursday, and the city is rolling out the red carpet for a number of high-profile names ahead of the Dick Smith Auckland Nines.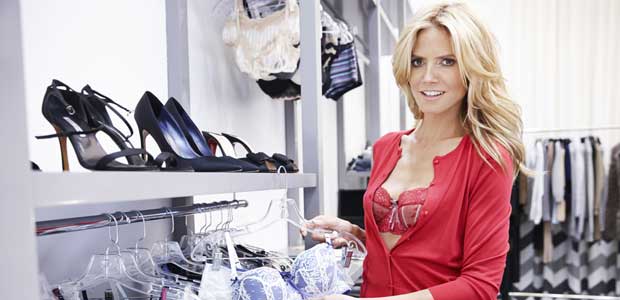 Bendon's new face, model Heidi Klum
The German model and burgeoning business mogul will be in town on a whirlwind trip as the new creative director and ad campaign model for Bendon's Heidi Klum Intimates range, which launched worldwide this month. She will also be the guest of honour at a private dinner at SkyCity on Thursday with Bendon boss Eric Watson and his Warriors stars Shaun Johnson, Manu Vatuvei, Simon Mannering and Sam Tomkins.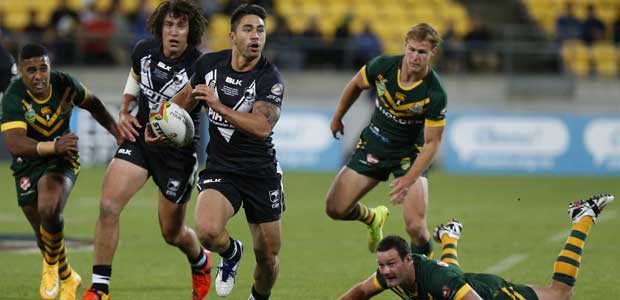 Warriors star Shaun Johnson
But don't expect Warriors co-owner Sir Owen Glenn to make the guest list. The bad blood is still brewing and both Warriors bosses are determined not to run into each other at the tournament. They have been awarded corporate suites at opposite sides of Eden Park to avoid any embarrassing encounters or fisticuffs.
Adding to the drama is the possibility that Russell Crowe may be jetting in for the Nines to support his beloved Rabbitohs team, which is sure to create fireworks. There is no love lost between Crowe and Watson either. The pair had to be separated after brawling in the toilets of a trendy London restaurant in 2002.
Crowe, the cousin of Martin Crowe who is suffering from terminal cancer, hosted the cricketing legend and his family at his home in Australia at Christmas. They are likely to be guests at his private box at Eden Park next weekend should the Hollywood star arrive.
League legend Mal Meninga will play host at a cocktail party on Wednesday night at the Hilton hotel for the Queensland Maroons, who are trying to build a bigger fanbase in New Zealand.
The New Zealand Rugby League Awards follow that night at the Viaduct Harbour, which will be a chance for our boys to put on their glad-rags.
The following night, at Shed 10, the NRL host their glittering season launch party with the who's-who of league in attendance. It's the first time the event has been hosted outside of Australia, and is spring-boarding on Auckland's success at drawing everyone over the ditch for the Nines.
Wendell Sailor, Steve Menzies, Gordon Tallis and Petero Civoniceva will be there. Code-hopping Jarryd Hayne, who is expected to sign to an American NFL club, is tipped too.
Exclusive: Rhys Darby and 2degrees part ways
Rhys Darby was rumoured to be earning $1 million a year from the telco deal.
He has been the face of mobile phone company 2degrees for nearly six years but comedian Rhys Darby is getting the chop from his lucrative contract, The Diary can reveal.
Insiders say the funnyman is earning "very close to $1 million a year with 2degrees," for his celebrity endorsement.
2degrees said Darby's salary is sensitive company information and it was "unable to comment on any commercial details".
However, the mobile company did confirm he will no longer be their mascot.
"2degrees and Rhys have enjoyed a fantastic five-and-a-half year relationship. We're proud of the work we've done together and we're parting as friends," chief marketing officer Malcolm Phillipps told The Diary.
Darby started with the company when it first launched in 2009, and most recently starred in the Google Play Music ads, demonstrating bad dad-dancing and deadpan schtick.
The telco admits it's time for a change.
"With the changing face of media in New Zealand, we have to think differently about how we can best reach our audience where they are and that's not necessarily on TV, where Rhys has worked best for us," Phillipps said.
It also means 2degrees can think differently about the significant chunk of change they'd earmarked for celebrity sponsorship in building brand visibility.
Shorty star joins model search
Ngahuia Williams (from left), KJ Apa and Holly Rose Emery.
He's better known as Kane on TV soap Shortland Street, but KJ Apa lent his Zoolander expertise to the Cleo Model Search at the weekend in the hunt to find the next big fashion face.
He was joined by top model Ngahuia Williams from Red 11 and runway star Holly Rose Emery. YouTube sensation Shaaanxo (aka Shannon Harris) from Palmerston North, who has 1.5 million teenage subscribers following her sassy makeup tutorials, is a guest judge.
The nationwide scouting roadshow is taking place around the country over the next week.