Black Cap batsman Martin "Guppy" Guptill and Radio Hauraki DJ Laura McGoldrick are staying strictly schtum about their wedding tomorrow at a multimillion-dollar Auckland estate.
The bride's mother, sports agent Leanne McGoldrick, who represents the groom, told The Diary the couple has negotiated a deal with New Idea and secrecy is paramount.
The high-profile pair, who announced their engagement last year in the magazine's glossy pages, will be tying the knot in a private ceremony in front of close friends and family members, including charity queen Gretchen Hawkesby and former cricket captain Ross Taylor.
A wedding guest told The Diary the absence of cricketers will be "because a lot of them are in India playing in the Champions League".
"Most of those who were invited are coming."
McGoldrick, a glamorous addition to the Hauraki breakfast team, will be a stunning bride, friends say.
"She's been in love with Marty for years and their wedding day will be truly special for them both. Laura loves dressing up and has been planning this day forever," a source said.
However, she banned all mention of her wedding on the airwaves this week with Hauraki co-stars Matt Heath and Jeremy Wells, who are expected to attend.
How much the couple are being paid by the magazine is unclear.
Kanye and Kim's spend-up
Kim Kardashian, 33, and her husband Kanye West, 37 - who is on tour in Australia this week - spent up large at Kiwi fashion house Zambesi on Melbourne's trendy Flinders St on Wednesday - not once, but twice.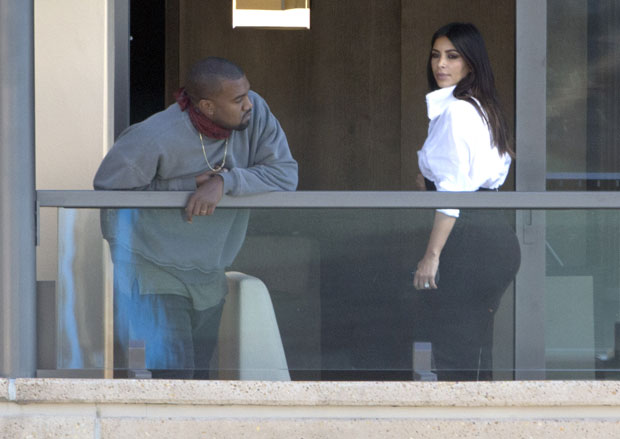 Kanye West and Kim Kardashian spent up large at the Flinders St, Melbourne, store of New Zealand fashion label Zambesi. Photo / Daily Mail
"We are very discreet about our customers and have a policy about not revealing what they buy, but I can say Kim and Kanye had a good spend-up," owner Neville Findlay told The Diary yesterday.
"And they came back for more. Their assistants came in a second time to do more shopping. Hopefully you'll be seeing them wearing Zambesi soon."
Store manager Terzann Elliott said the couple were romantic towards each other as they went around picking out clothes. They stopped to take a selfie with a fan who walked in off the street.
"Kanye went through the whole store and picked out things for Kim. She always asked what he thought and he gave her his input," Elliott told Daily Mail Australia.
With millions of fans following their every fashion move, Kim and Kanye's endorsement of Zambesi is massive for the local label which celebrates 35 years in the industry this year.
There were reports in Australia that Kanye was rushed to hospital the day he visited the store, but he was well enough to perform the second of two dates in Melbourne that night.
Gilding our Lili
Kiwi model Lili Sumner is having a stellar week in New York. She celebrated her first editorial shoot in the October issue of Vogue Netherlands, and walked the runway at the Anna Sui show after esteemed photographer Steven Meisel sang her praises.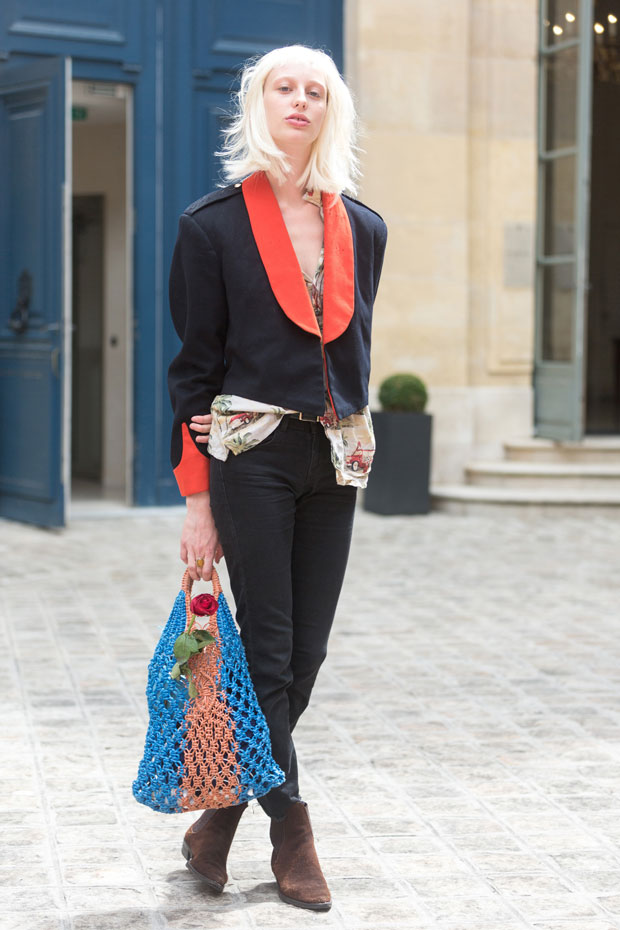 Kiwi model Lili Sumner is turning heads in New York. Photo / Getty Images
"Having approval from Meisel is a massive step in the right direction for any model," said Michael Hooker, Sumner's international manager for local agency Red11.
The striking blonde has walked the runway for Wes Gordon at New York Fashion Week, and, at the time of print, was expected to be in the coveted Calvin Klein show yesterday.
Sumner, at the tender age of 20, is a pro on the catwalk. She twice walked in the Saint Laurent show in Paris. Tomorrow, she heads to London to continue the season's circuit, followed by Milan and Paris.
Hollywood in the Sounds
Marlborough is preparing itself for Hollywood stars Rachel Weisz and Michael Fassbender who are expected to jet in next week ahead of production on the movie The Light Between Oceans.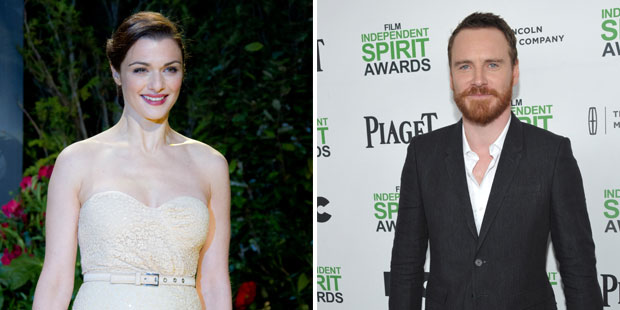 Rachel Weisz and Michael Fassbender begin filming in the South Island next week. Photo / AP
The film, set in the 1920s, is in the pre-production stage and shooting is expected to start in the next two weeks. The Diary understands D'Urville Island in the Sounds is one of the confidential location sites which has been scouted around the country. Filming is also expected to take place in Central Otago and Dunedin.
The Marlborough Express reported filmmakers sought permission and council consent to build a temporary jetty for the movie.
The film is a DreamWorks Studios adaptation of a book by M.L. Stedman and will be a lucrative opportunity for the South Island region.
More than 200 people are involved with the production. That's a lot of people to accommodate and feed. Locals are saying the movie will be to Marlborough what The Lord of the Rings was to Central Otago.
Stanley, Tasmania - where the shoot moves to after New Zealand - is anticipating an A$1.4 million ($1.57 million) injection into the local economy.