Girls' star Lena Dunham is all about Karen Walker.
Karen Walker has found a new fan in Girls star Lena Dunham, who has been touting goodies by the New Zealand designer this week, including a dress, sunnies and clutch.
She took to Instagram to gush appropriately about the handbag, which only means covetable cool kudos for Kazza's Kiwi brand - something her savvy PR peeps will have been anticipating.
Lena has more than one million followers and is regarded as the voice of Generation Now. Hipsters swallow her every utterance.
Walker debuted her summer 2015 collection at New York Fashion Week yesterday to oohs and ahhs among the fashionista set.
The Pharrell Williams headwear trend was ever-present on her runway - so too, at Donna Karan.
Walker's "Garden People" show apparently set off a mad frenzy over the sunglasses in the front row goodie bags. Fashion darlings love nothing more than a freebie.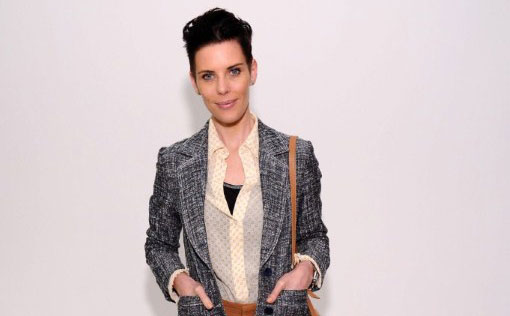 Designer Karen Walker. Photo / AFP