Join NZ Herald Online for the latest updates from this year's MTV Video Music Awards.
This year's MTV Video Music Awards was a lot of fun, featuring some great performances from Nicki Minaj and Iggy Azalea - and a few fumbles (sorry Lorde).
Though nothing quite lived up to the raunchiness of last year's 'Miley moment' - there were still some great acts and acceptances throughout the night. Read our live blog of the event below:
The main event
2:55pm:
Beyonce
ends the night, appearing on stage amidst smoke and flashing lights. The singer performs a massive set of songs, including
Mine
,
Pretty Hurts
,
Jealous
and
Drunk In Love
and many other tracks from her latest album.
Watch: VMA's: Black dress split and swearing Lorde
App users: Tap here to view the video.
Beyonce goes from sexy chair dancing, to saucy poll dancing, to a big group dance numbers.
During Blue she sings solo in front of projections of home video footage, of her daughter and husband, Jay Z. She then gets the entire crowd on their feet as she sings XO, the final song in her medley.
The singer is then joined on stage by Blue Ivy and Jay Z, who present her with the MTV Video Vanguard Award.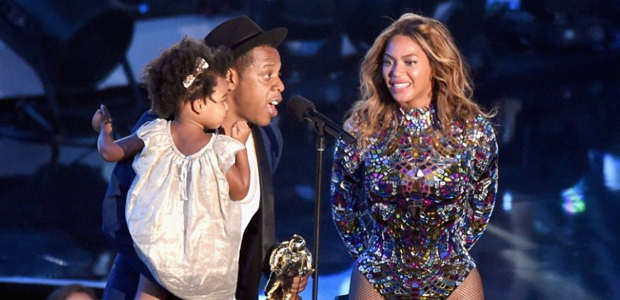 Beyonce on stage at the VMAs with Blue Ivy and Jay Z. Photo / AP
2:45pm: Jimmy Fallon announces Video Of The Year, which gets picked up by Miley Cyrus for Wrecking Ball. However, instead of collecting the award herself, Cyrus sends up a man, Jesse, who accepts the award on behalf of all the homeless people around America. Cyrus watches on with tears welling in her eyes. Jesse then urges people to visit Cyrus' Facebook to donate to 'My Friend's Place' - a homeless shelter for young people in LA.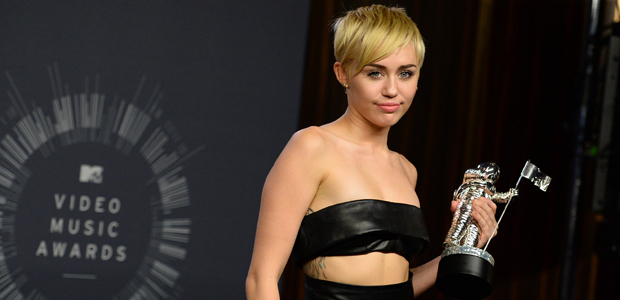 Miley Cyrus with her award for Video Of The Year. Photo / AFP
2:40pm: Demi Lovato and Jason Derulo welcome Maroon 5 who rock their song Maps on a large outdoor stage.
2:30pm: Jennifer Lopez introduces Rita Ora and Iggy Azalea to the stage - the pair wearing matching 'black widow' inspired skin-tight jumpsuits. The camera cuts to shots of Lorde and Swift to dancing along to Alzalea's rap.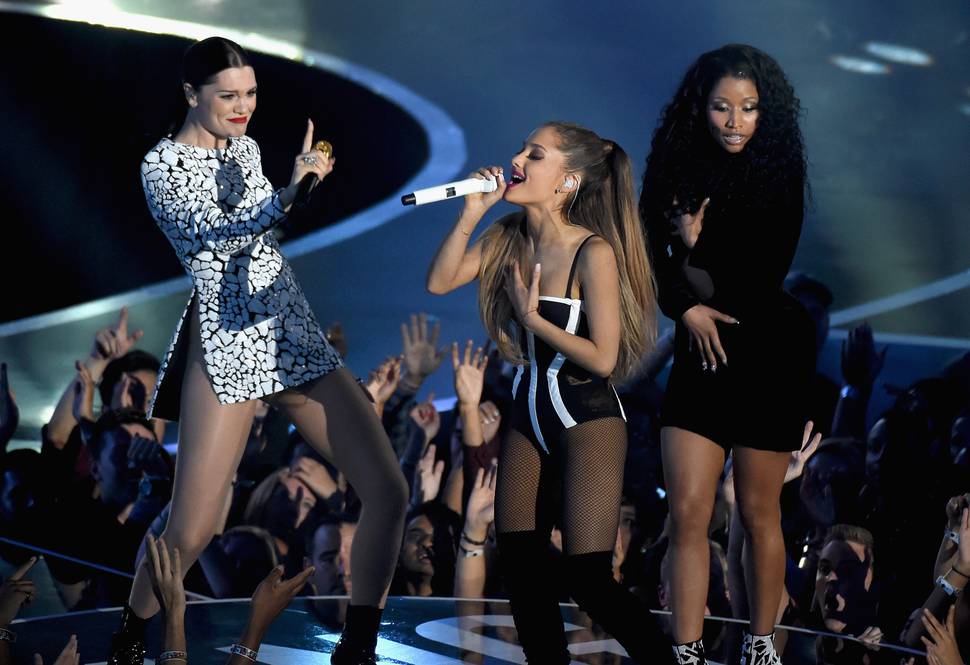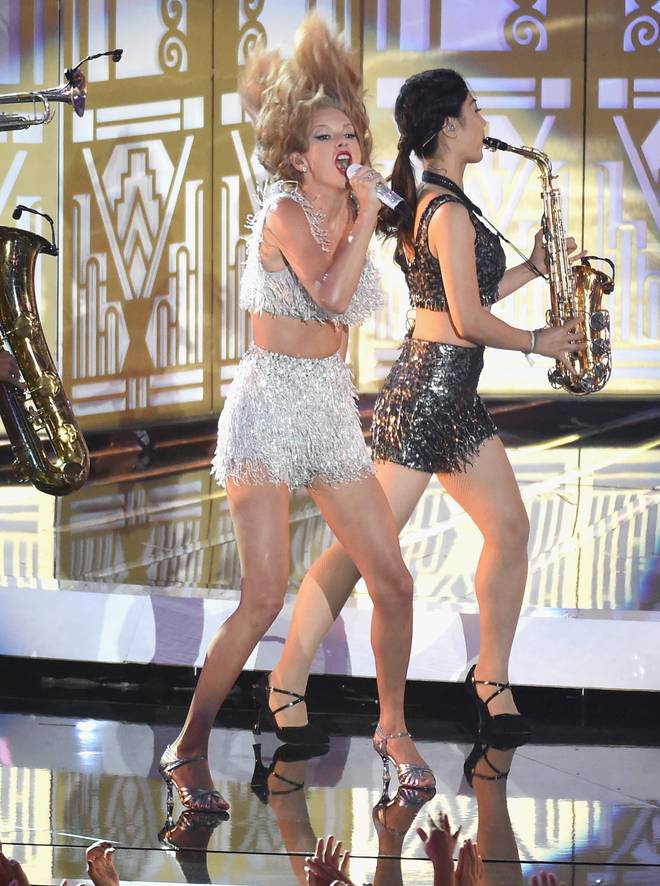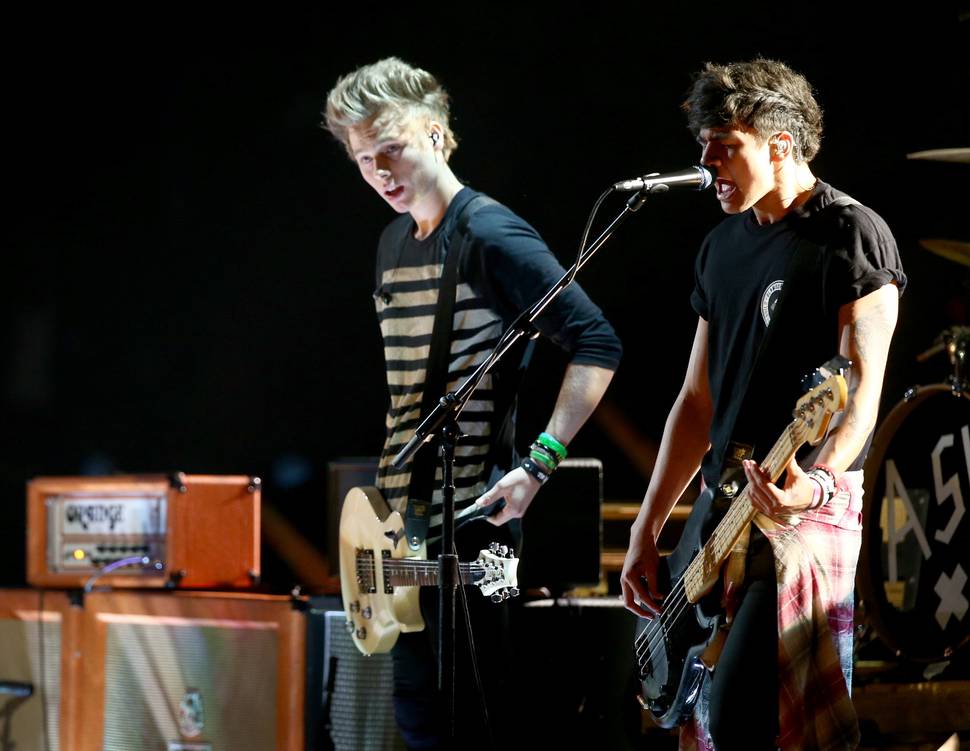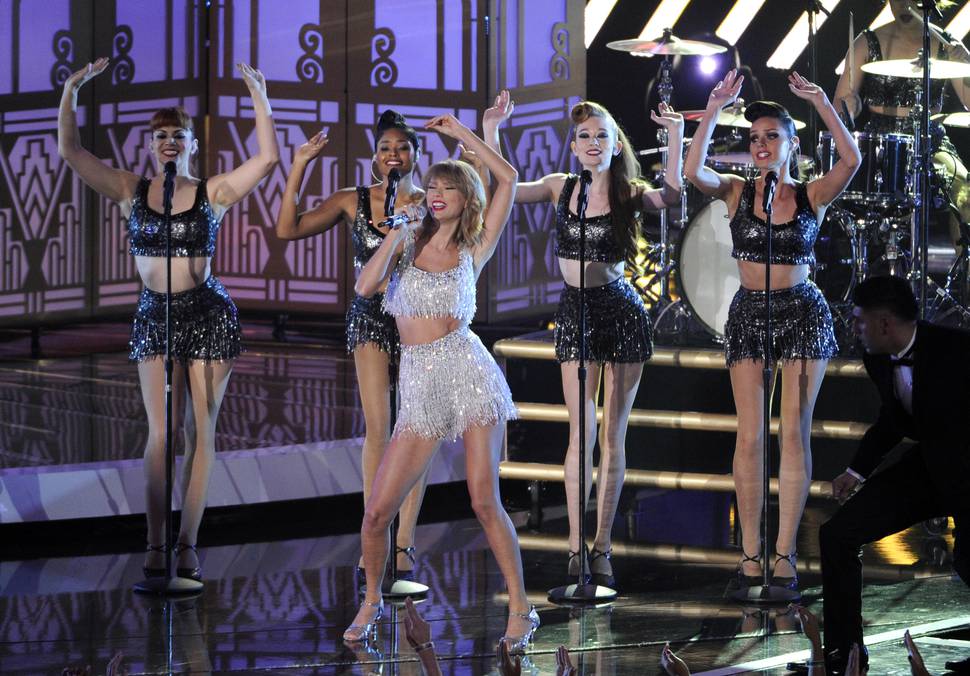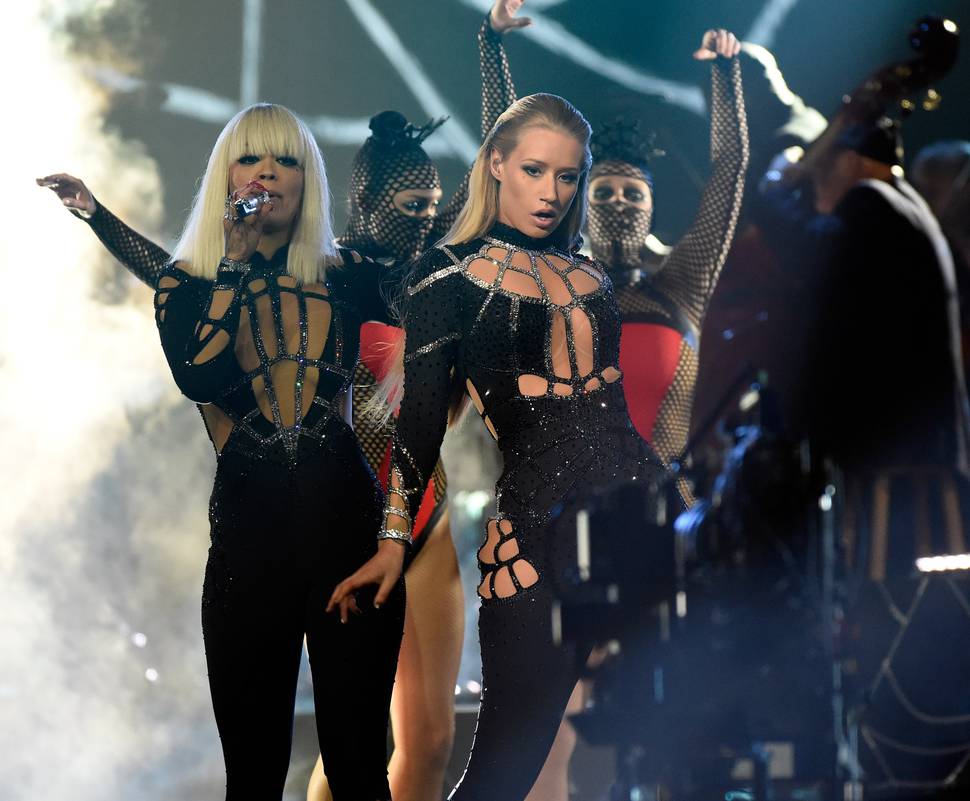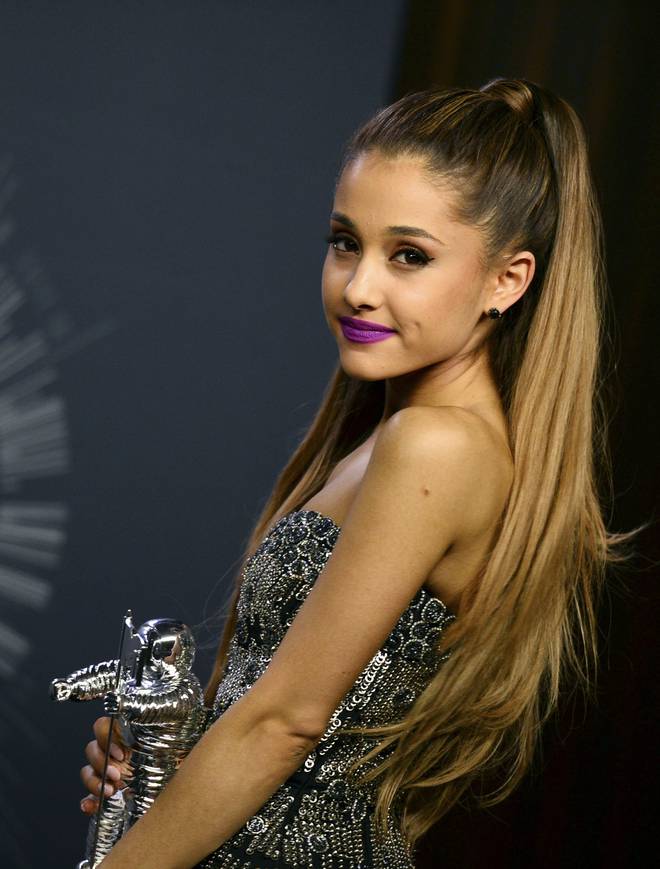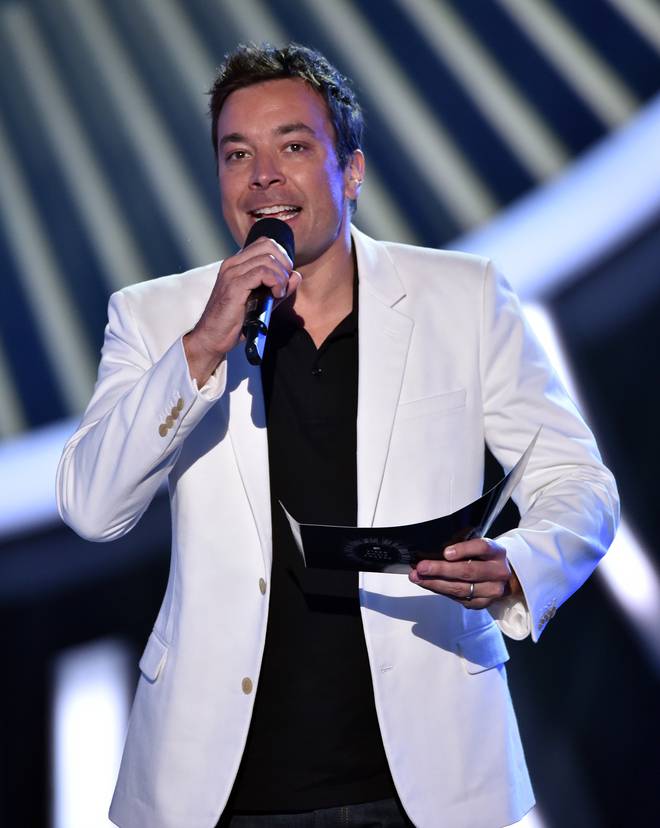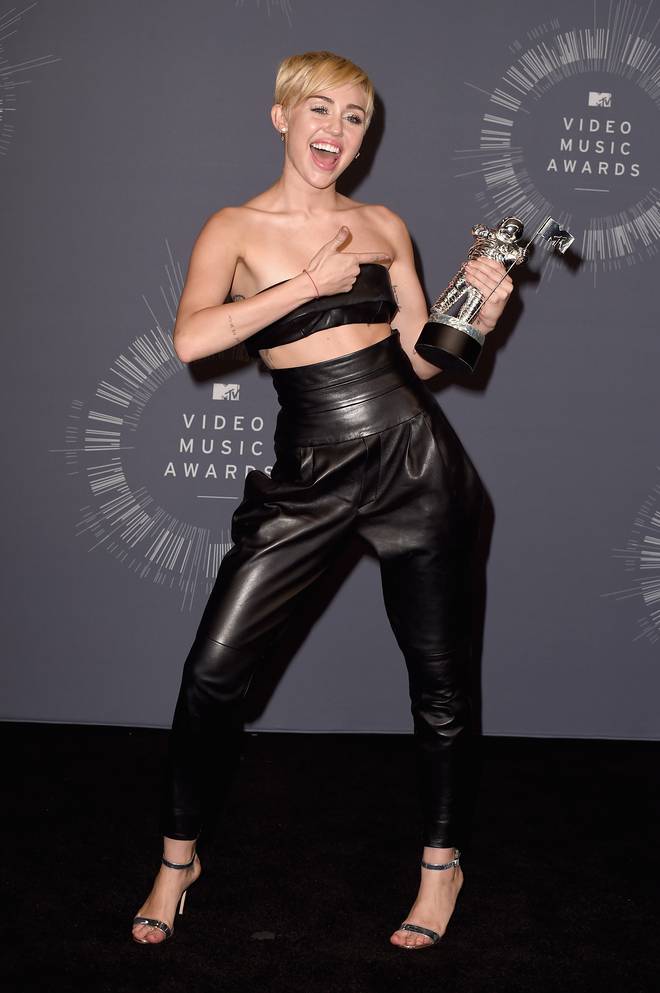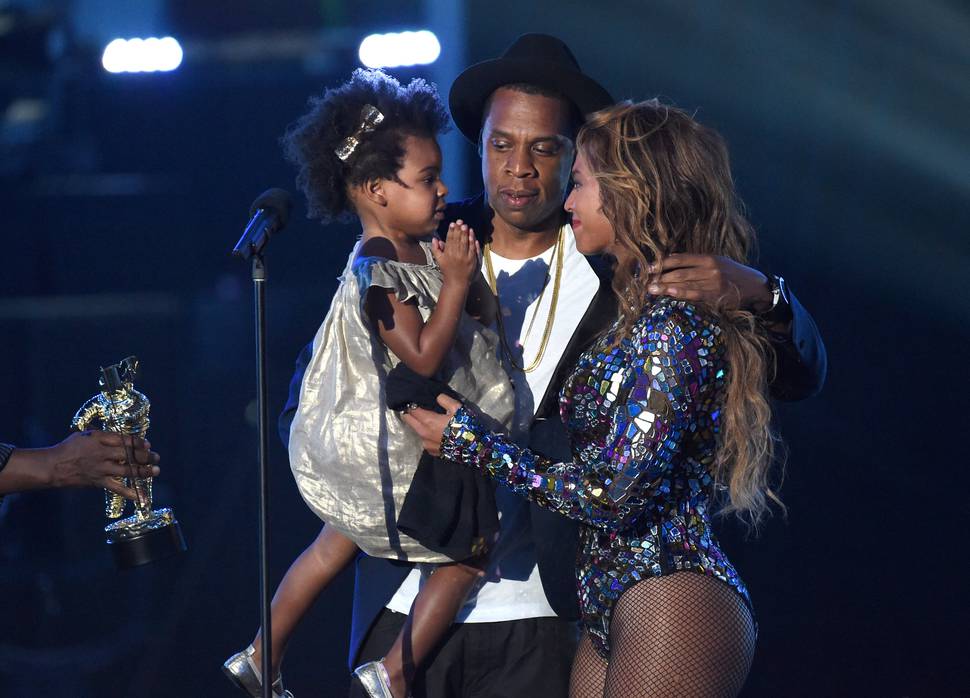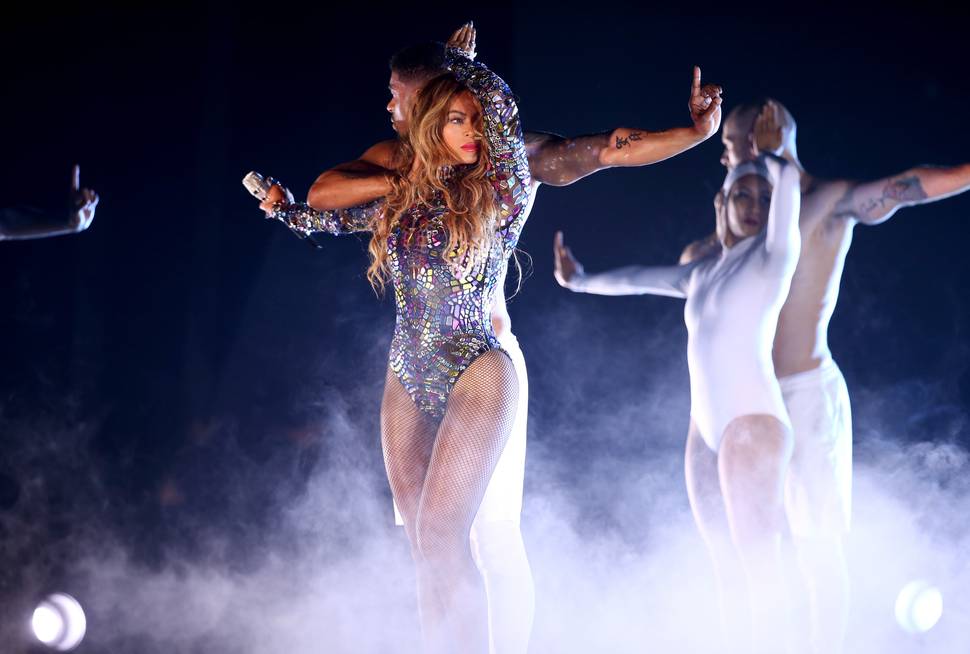 App users: Tap here to view the gallery.
2:25pm:
The award for Artist To Watch, as voted by the fans, goes to
Fifth Harmony
. The girl group thank their fans 'the harmonisers' for voting for them.
2:15pm: Boy band 5 Seconds Of Summer perform their pop-rock ballad Amnesia.
Read more: VMAs red carpet: Bold, black and barely there
2:05pm: Best Rock Video goes to Lorde for Royals. A flustered Lorde looks down the wrong camera and slips a swear word during her acceptance speech, before making a hasty exit off stage.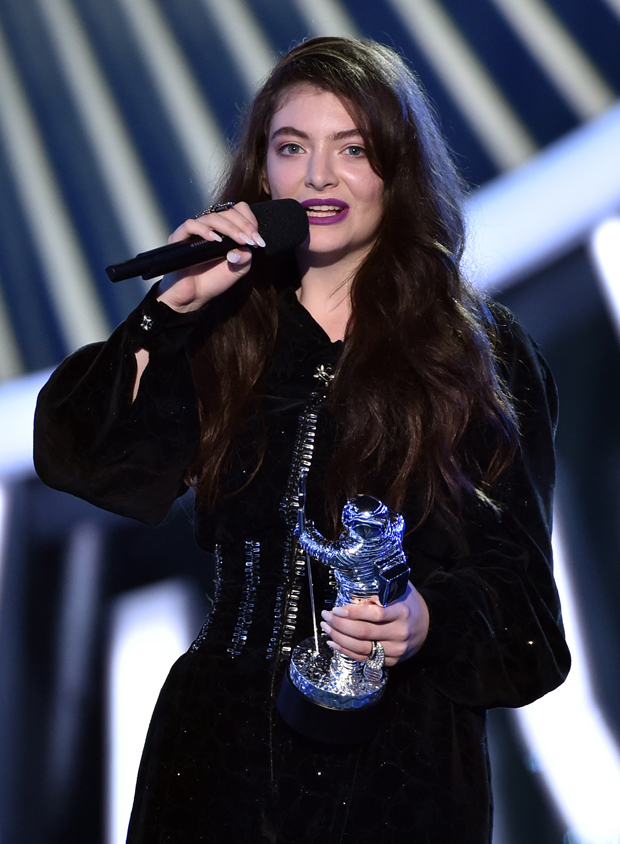 Lorde accepts the award for Best Rock Video. Photo / Getty Images


Taylor hugging Lorde for winning the VMA for best rock song! #VMAs pic.twitter.com/SuAlhlU2n5
1:55pm:
The cast of
Orange Is The New Black
take to the stage to introduce
Usher
's performance. The R&B artist shows off his dance moves as he sings
She Came To Give It To You
. The singer is then joined by
Nicki Minaj
who spits a rap part way through the song.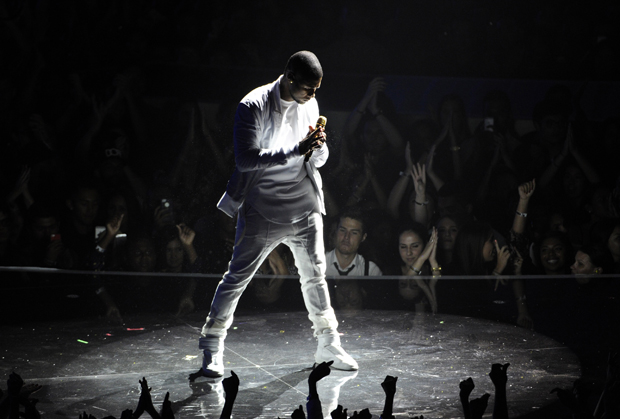 Usher performs at the VMAs. Photo / AP
1:45pm: Common talks briefly about what happened in Ferguson, Missouri, stating that it is a reminder of how "each and everyone of our lives matter". He then goes on to talk about how hip-hop has always been important part of bringing about "social change". Common then asks for moment of silence, before he accepts the award for Best Hip-Hop Video on behalf of its winner, Drake, who could not be at the ceremony.
1:40pm: Kim (Kardashian) West introduces Sam Smith who performs his song Stay With Me.
1:35pm The stars of Dumb and Dumber Jim Carrey and Jeff Daniels appear on stage and crack a few jokes before handing over the award for Best Pop Video to Ariana Grande for Problem Iggy Azalea.
1:30pm: Jay Pharoah does a weird, but funny impression of Jay-Z. Slightly embarrassing.
1:25pm: The VMA for Best Male Video goes to Ed Sheeran for Sing - thanking Pharrell Williams for working with him on the song.
1:20pm: Lorde does a good job introducing Taylor Swift's performance of Shake It Off. Lorde referred to Swift as friend who she looks up to, even though US singer doesn't wear nearly as much black as the kiwi star.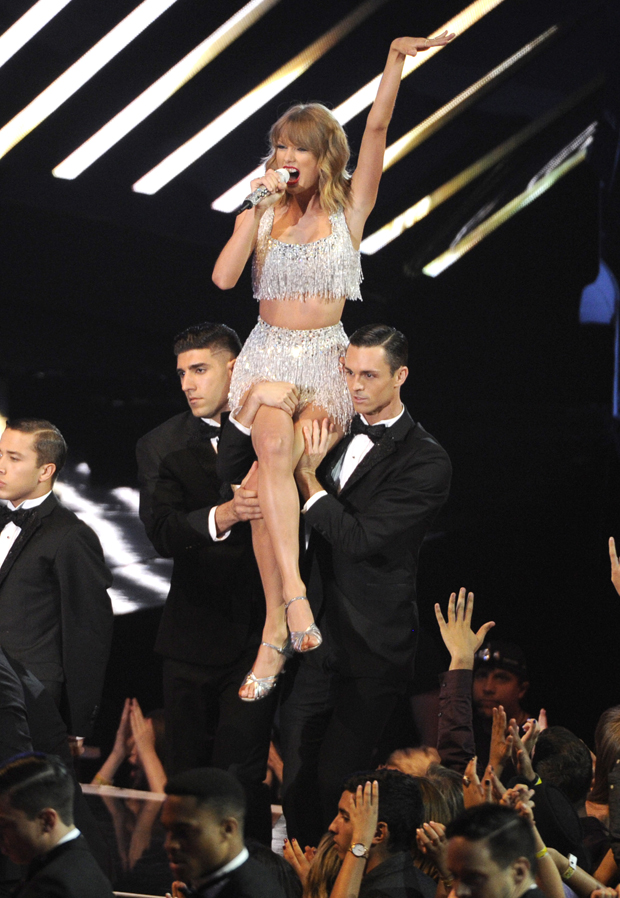 Taylor Swift performs at the VMAs. Photo / AP
"I don't care if it's the VMAs I'm not jumping off of that!" Swift said mid-performance as her back up dancers encouraged her to jump off a part of the stage. "People are getting bitten by snakes" the singer joked, referring to this incident.
1:15pm: Snoop Dogg and Gwen Stefani present the first award for Best Female video - which goes to Katy Perry for Dark Horse.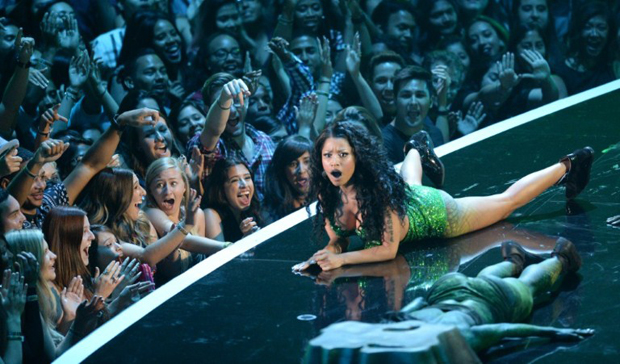 Nicki Minaj performs at the VMAs. Photo / AFP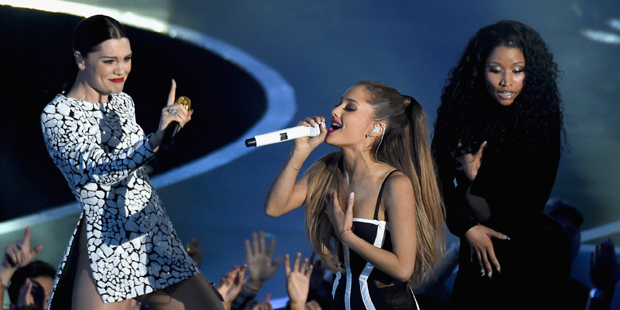 Jessie J, Ariana Grande and Nicki Minaj perform onstage during the 2014 MTV Video Music Awards. Photo / Getty Images
1:00pm: Ariana Grande opens the VMAs show, followed by Nicki Minaj who, dressed in a green sequin bikini twerks and grinds her way across the stage. Jessie J then joins the pair for a power house performance.
Red carpet
12:45pm:
Katy Perry
arrives wearing a custom Versace denim dress - throwing back to Britney Spears and Justin Timberlake's full denim get-up.
12:35pm: As the red carpet continues all girl pop group, Fifth Harmony, perform on an outdoor stage - followed by Charli XCX singing Boom Clap.
12:10pm: The stars of the VMAs walk the red carpet. The crowd cheers as musicians like Taylor Swift, Iggy Azalea and Miley Cyrus arrive.
Cyrus hinted at "something really special" to come later from Nicki Minaj's performance, saying "it's not about twerking it's about music".
Check out photos from the red carpet below: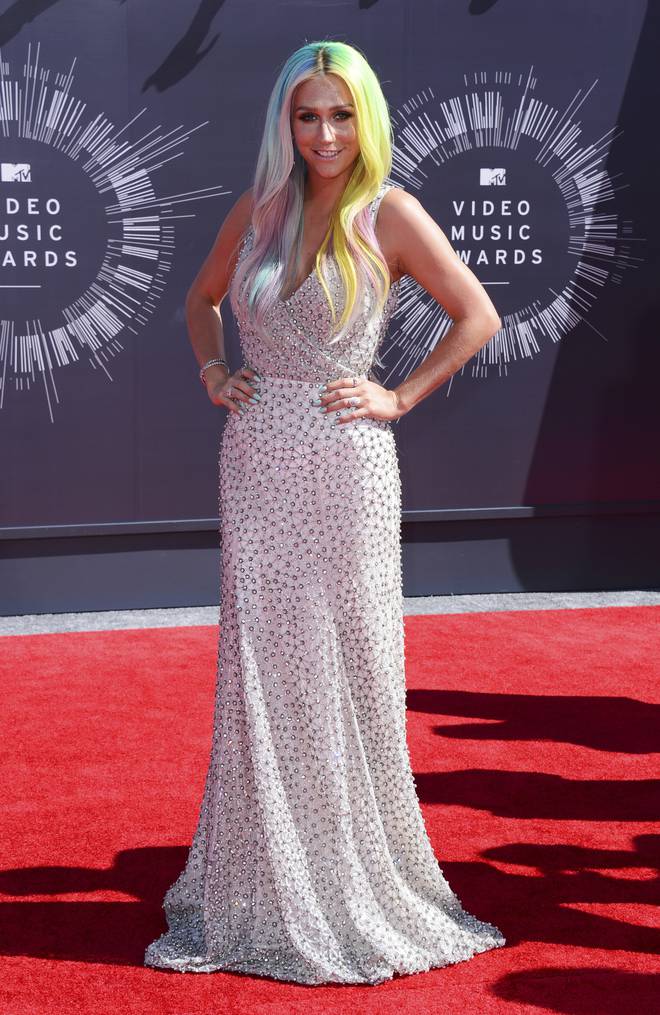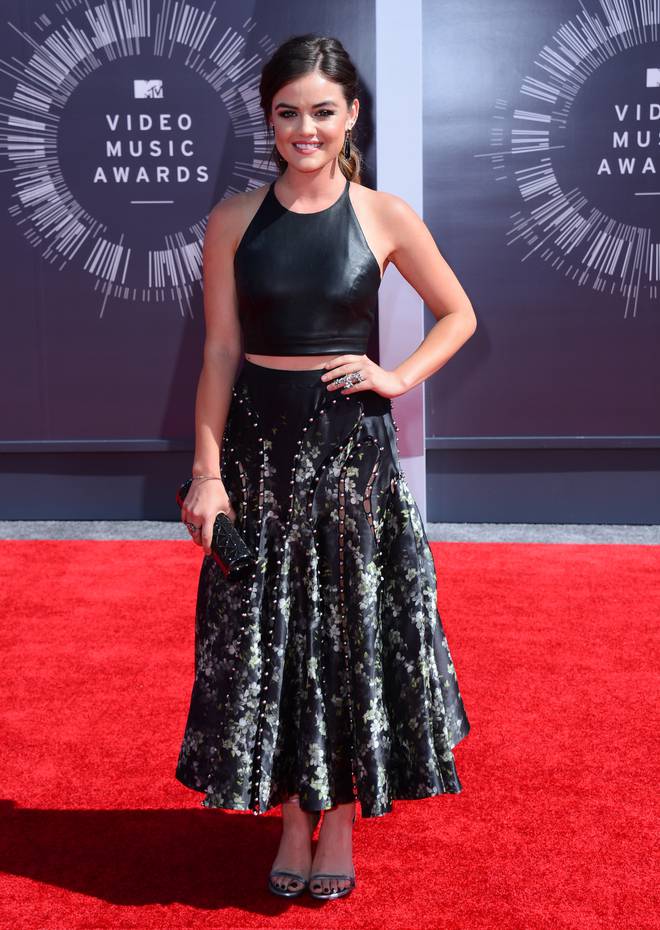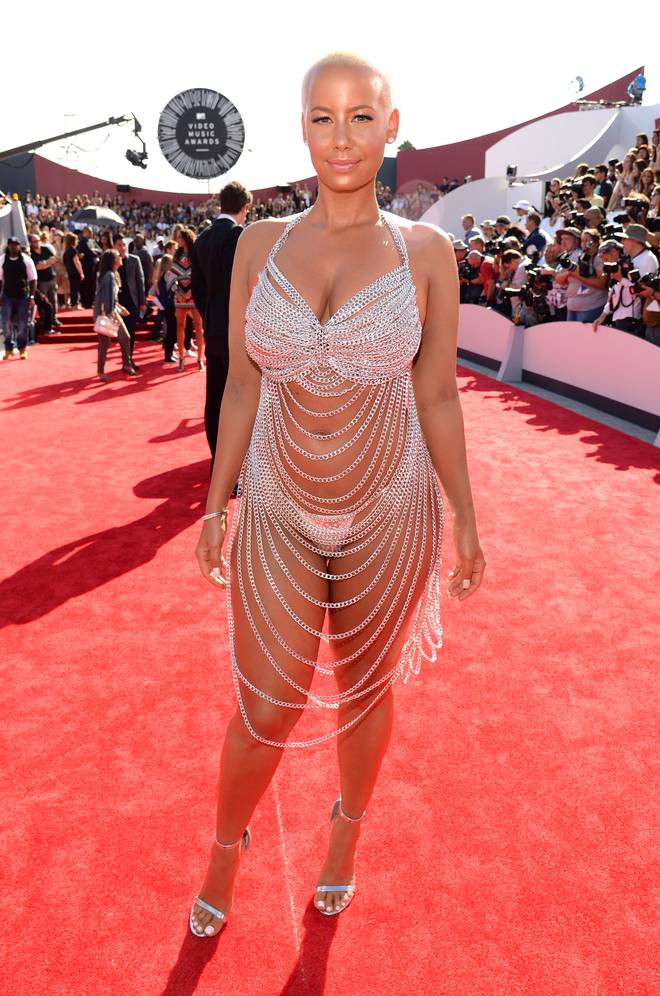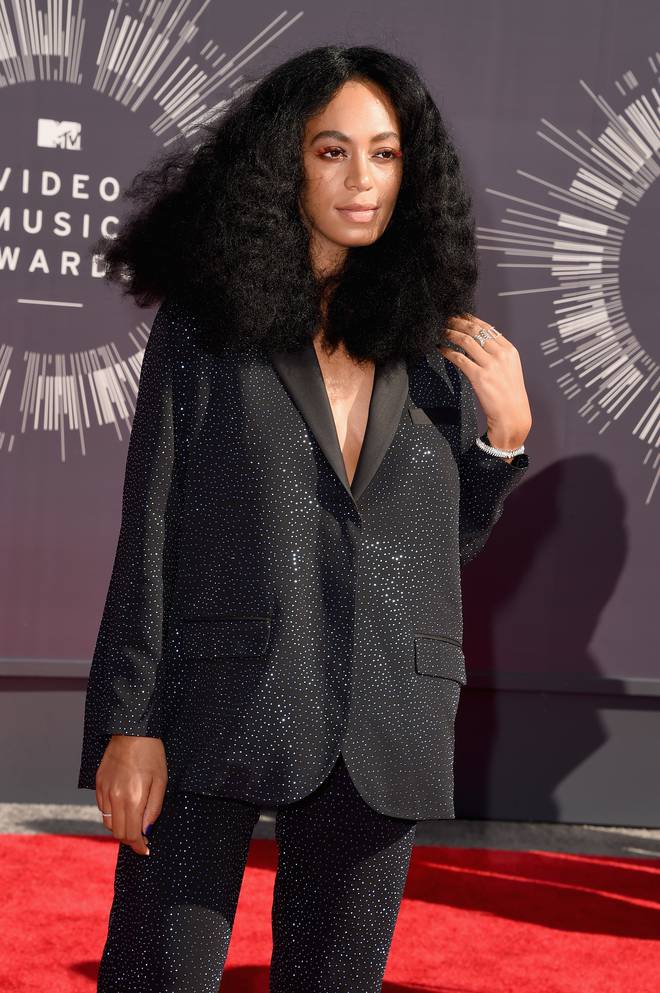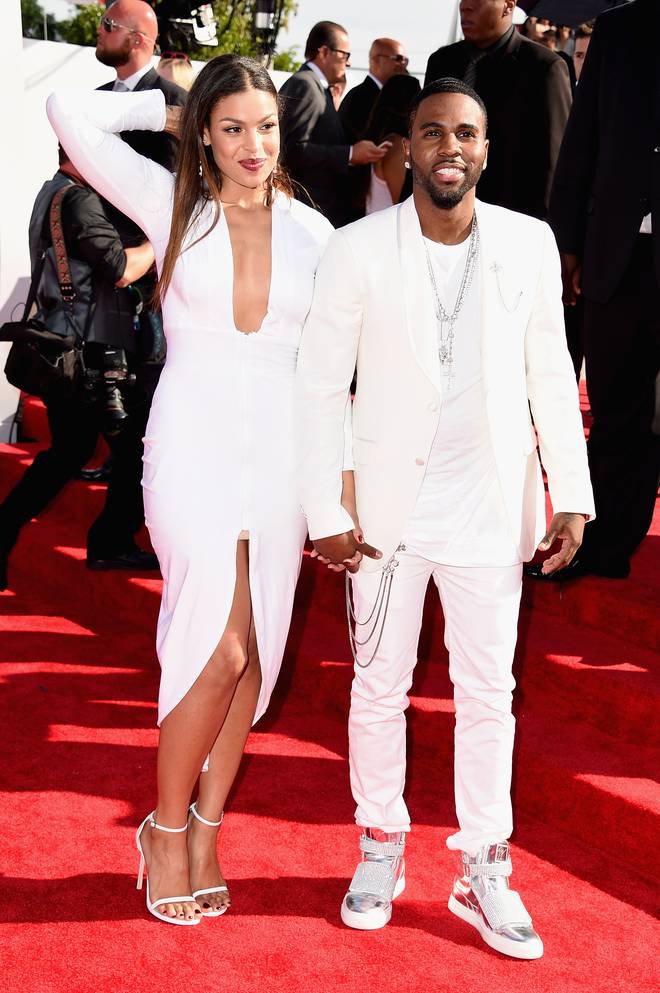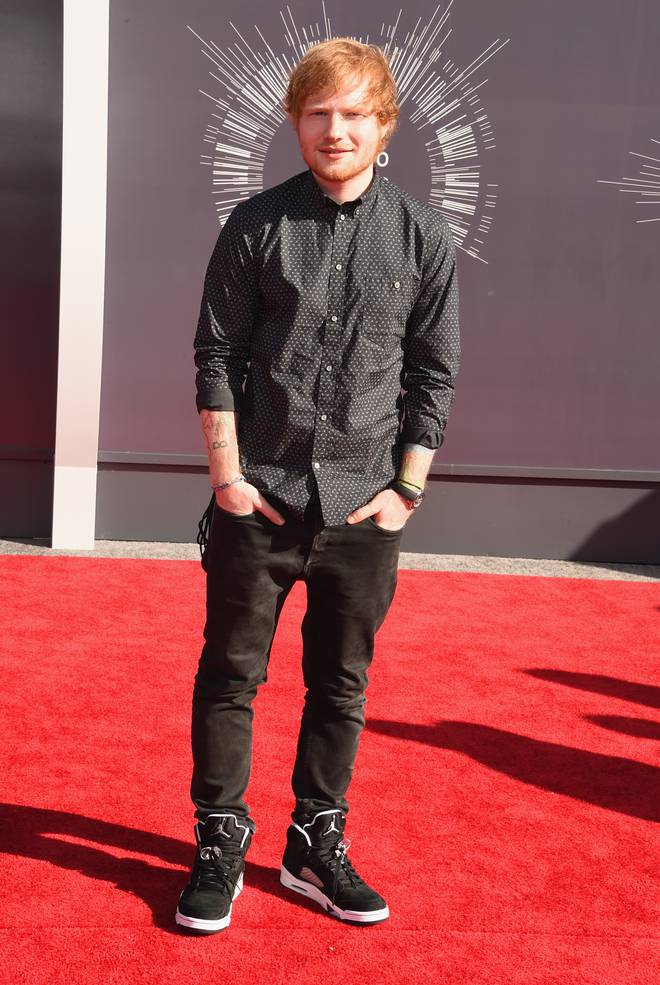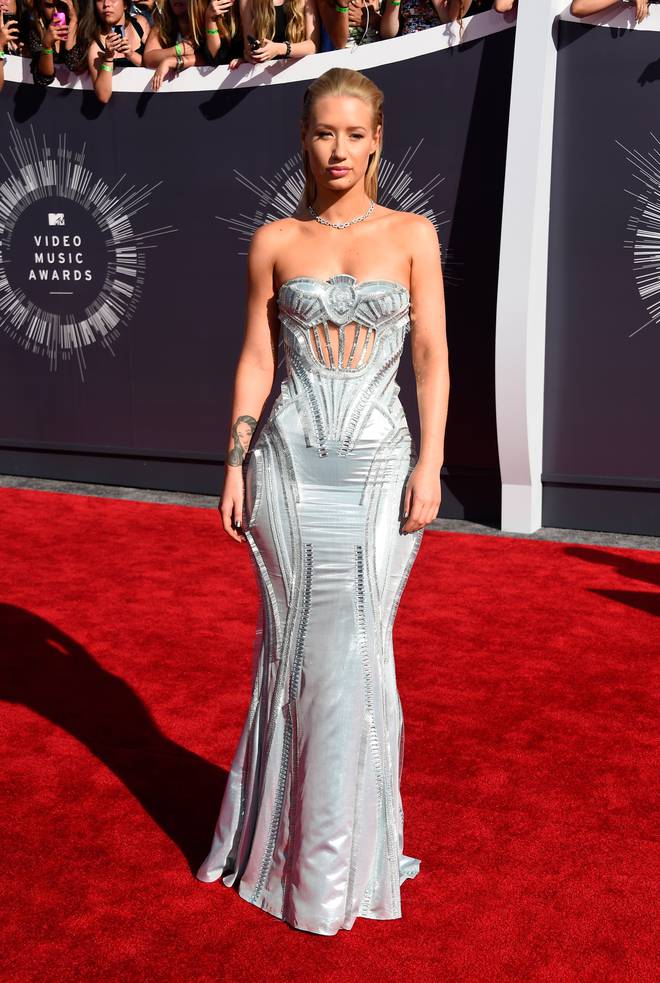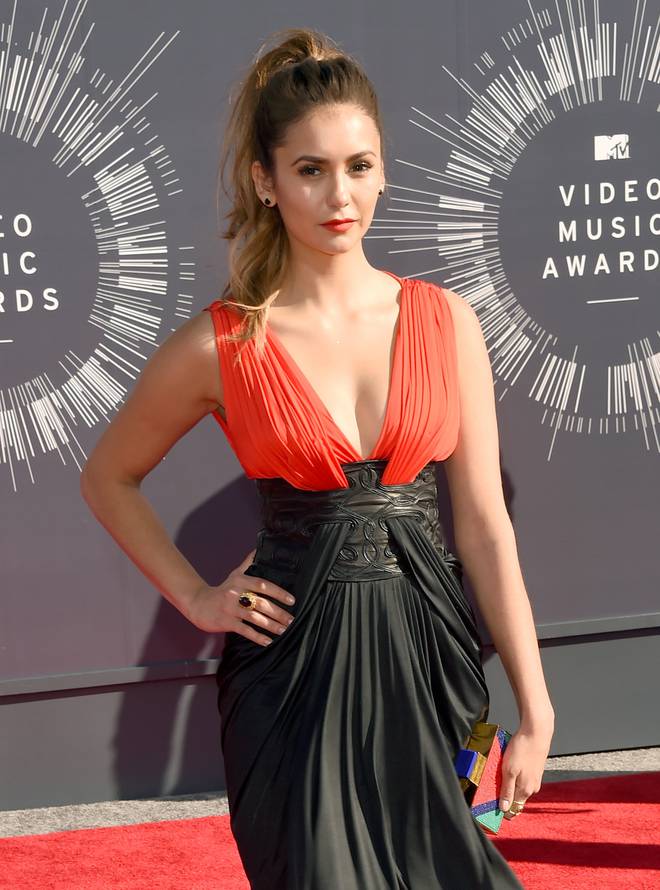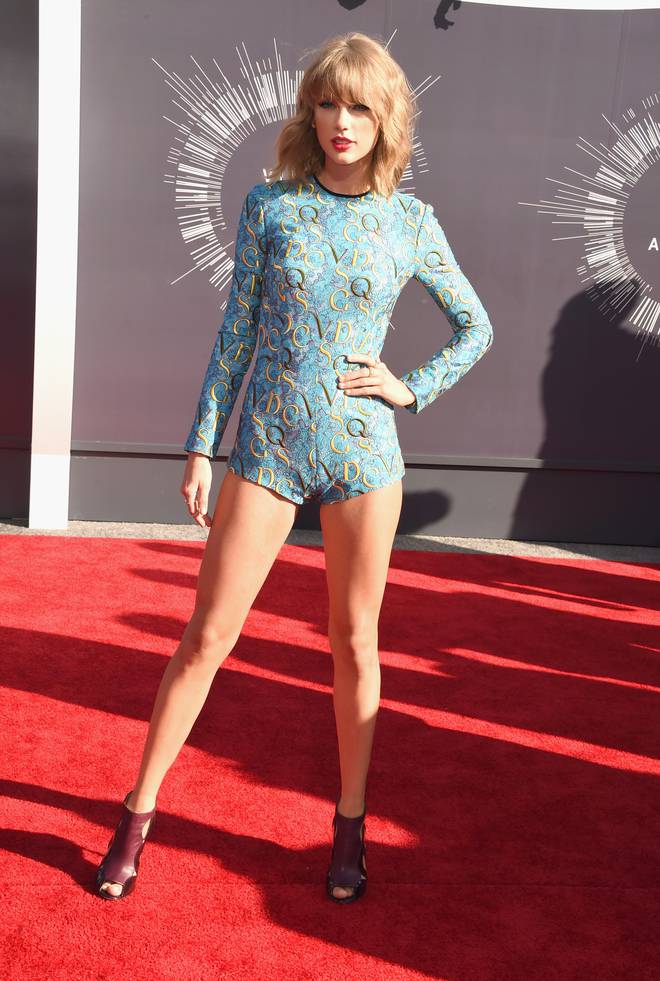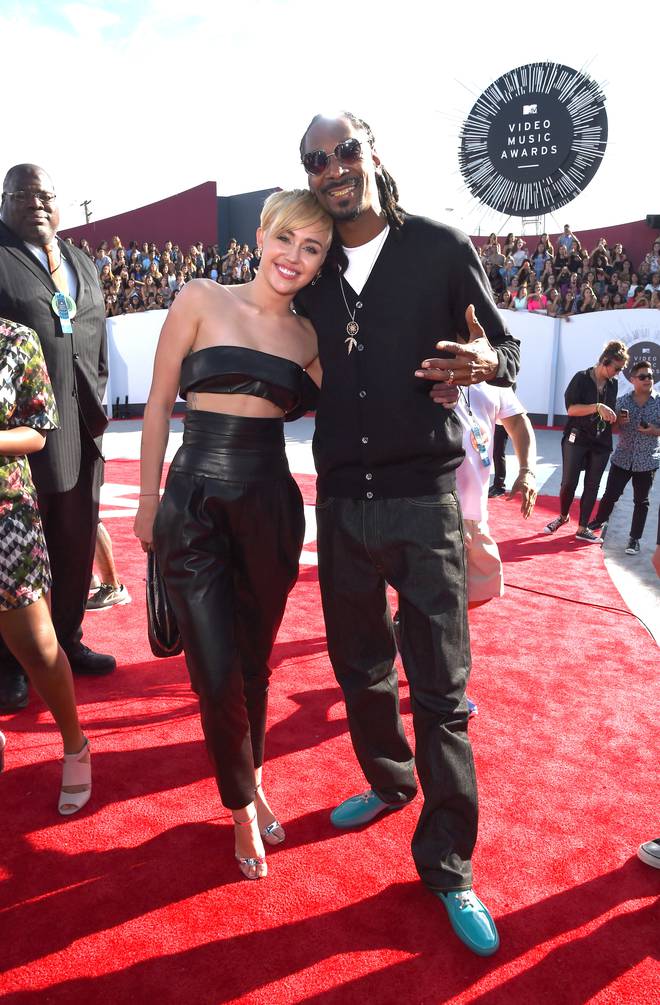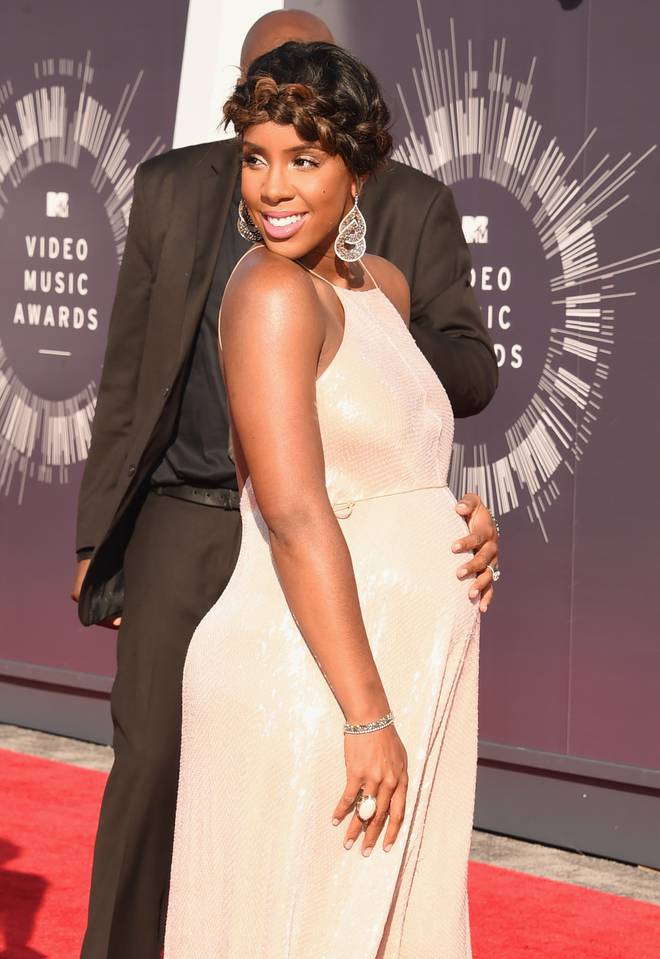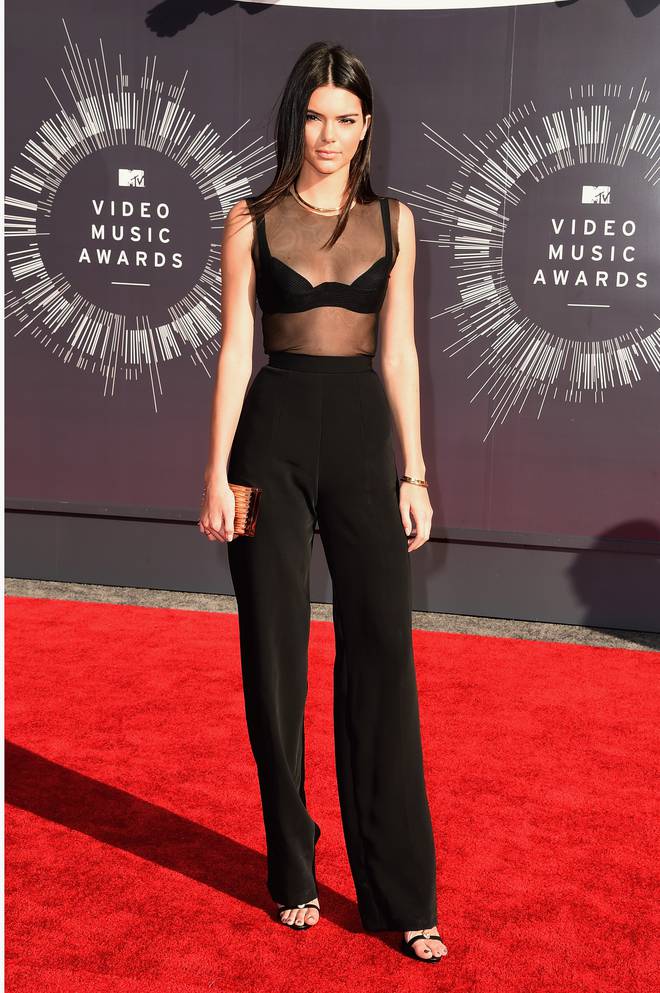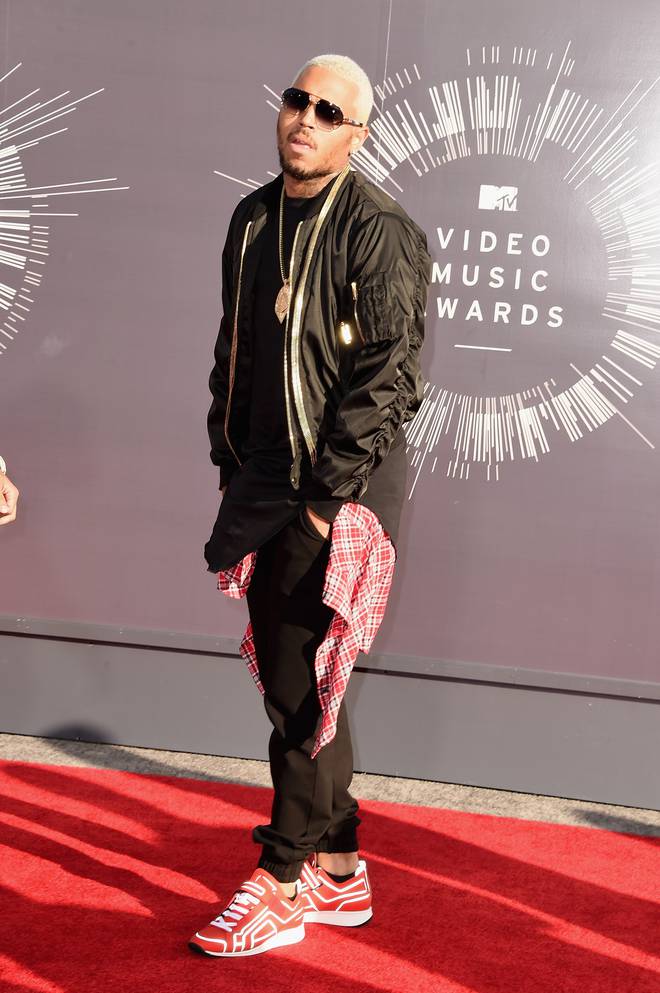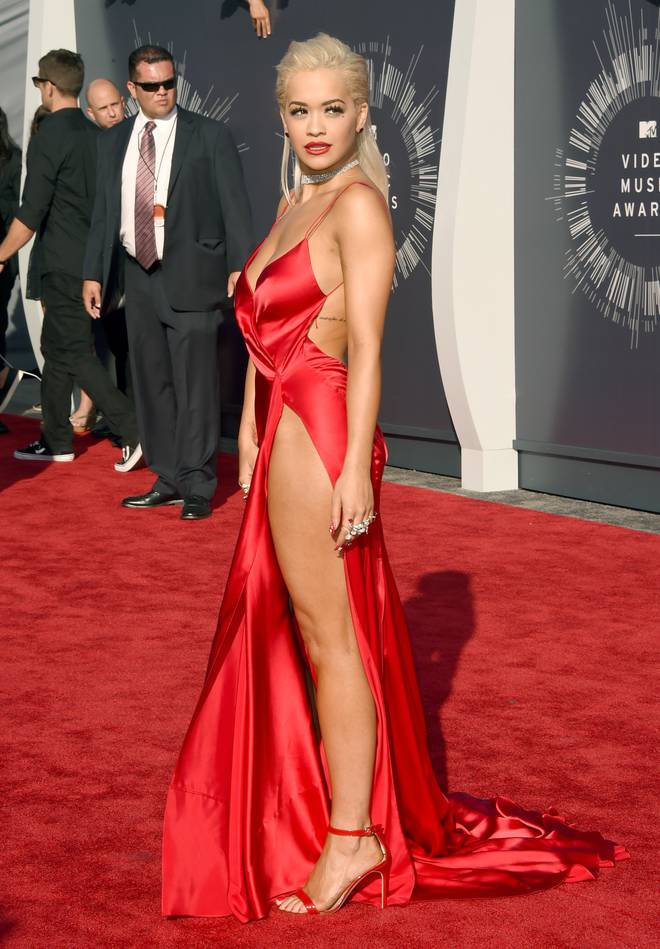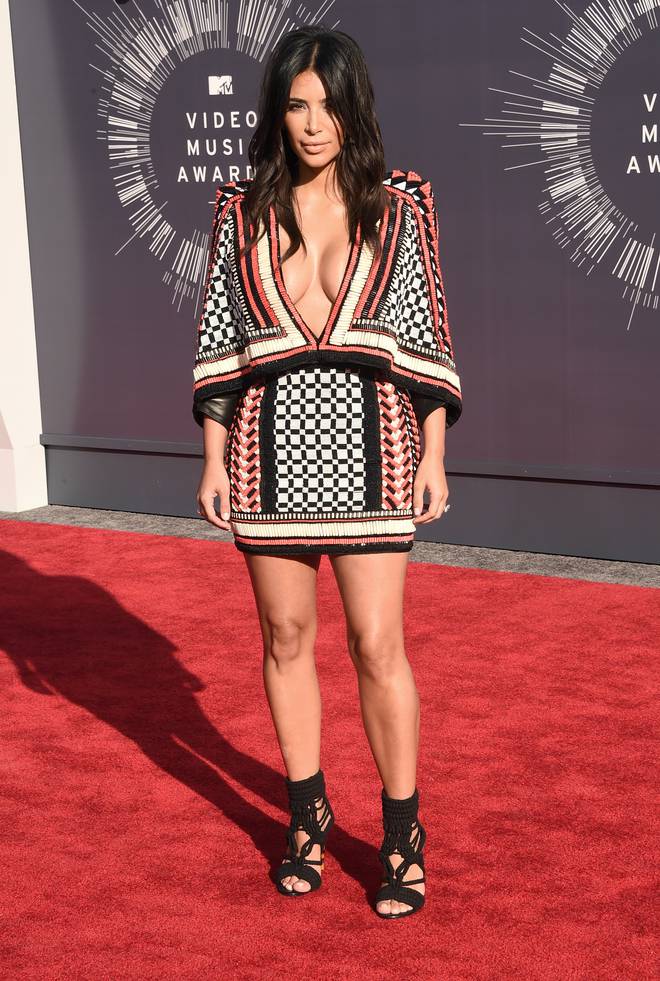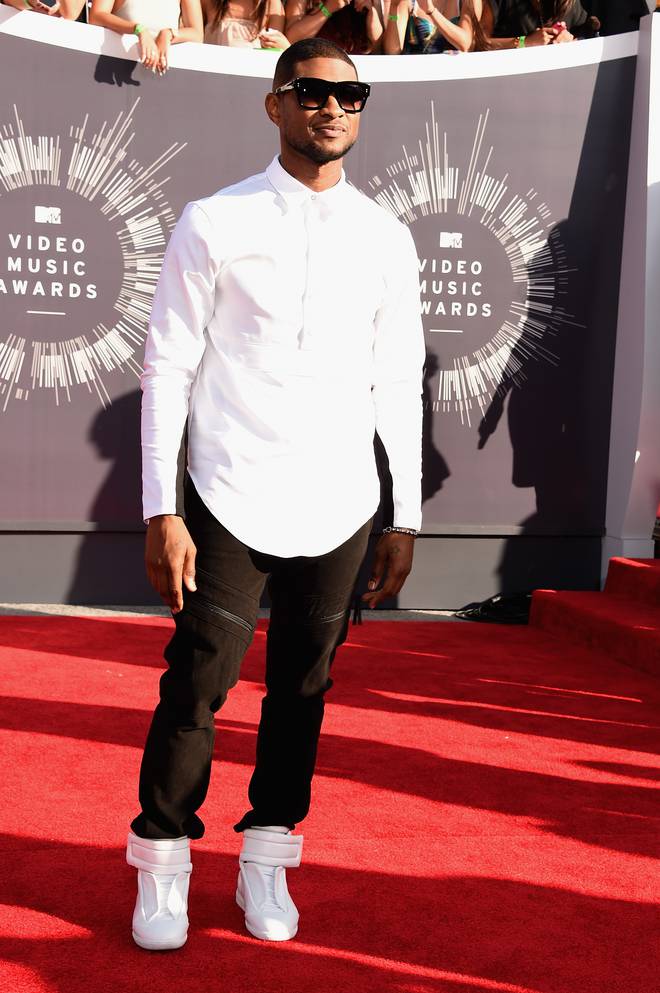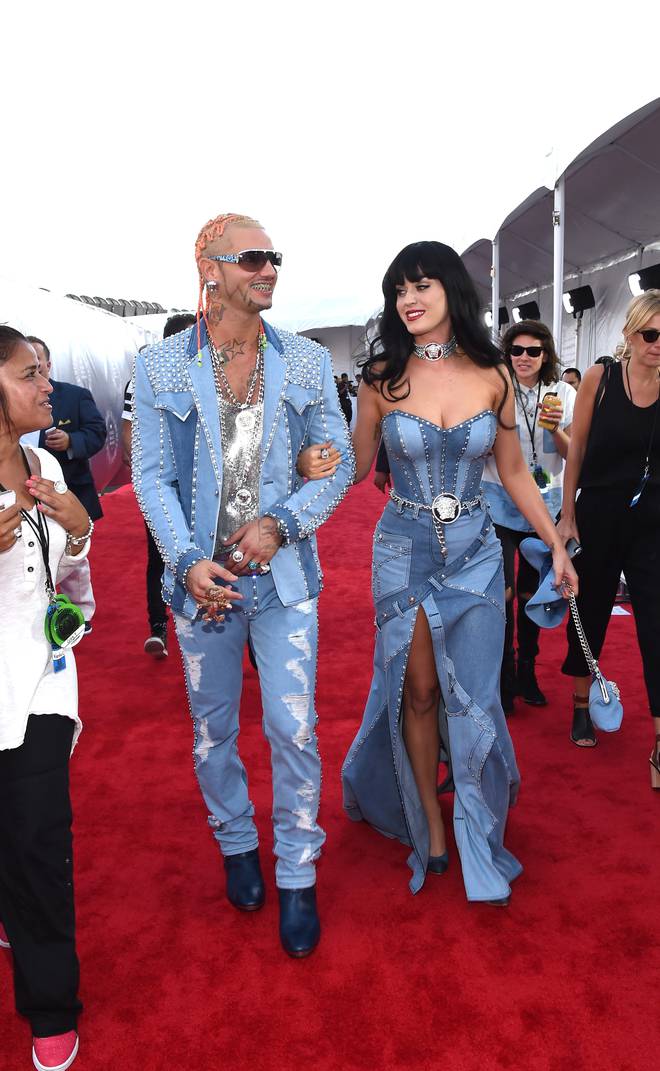 App users: Tap here to view gallery.
Check out our VMAs fashion wrap where we share our pick of best and worst dressed from the red carpet.
Read more: VMAs 10 most scandalous moments
.
Getting ready
The VMAs started early for the stars. Kiwi singer Lorde tweeted out her VMA prep pic as well as her sleek black outfit.
let's do this vma thing pic.twitter.com/VE1Kq9DjLI
i mean pic.twitter.com/cX2sqvkEy3
Pop-star Taylor Swift posted a picture of her and pal, Ed Sheeran, getting red-carpet ready.
We're getting ready for the #VMAs, are you? @edsheeran http://t.co/asNUnAyy3d pic.twitter.com/lf2VQxX7Wg
Ariana Grande tweeted out a picture of her saucy VMAs outfit.
most nerve wracking part (in my opinion) is overrrrr! gettin ready to sing now #sohappy #vmas #moschino #tomford pic.twitter.com/V6bRPn3gsC