US heavyweight Brian Minto gets a friendly face in his corner
American actor and film director Peter Berg (Battleship, Chicago Hope) will be the guest of honour in Manukau tomorrow night supporting his friend and compatriot Brian Minto as he battles Kiwi heavyweight boxer Joseph Parker.
Berg is secretly in New Zealand and working on the film Crouching Tiger Hidden Dragon II: the Green Destiny, a prequel to the four-time Oscar-winning original. He will be the only hometown support for Minto, the homesick boxer told The Diary yesterday.
"We met in the lobby of the Pullman Hotel a few weeks ago and I recognised Peter immediately, because he's a big star back home and he owns the Wild Card West Boxing Gym in Santa Monica. I introduced myself and we had dinner, and quickly became good friends. He invited me out to the set of Crouching Tiger to visit him, and he's coming to support me tomorrow night. It'll be nice, you know, because I'm here on my own. I've got no big camp and I miss my wife and kids like crazy.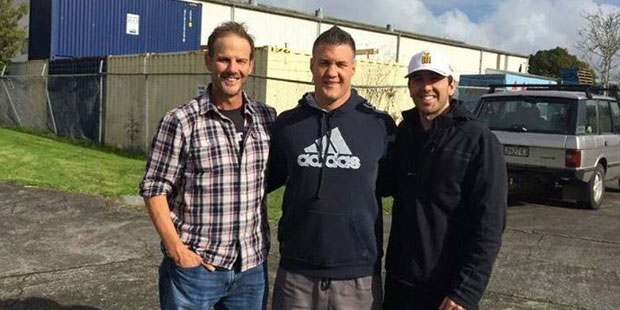 Hollywood star Peter Berg (left) with boxer Brian Minto (centre) and his Kiwi personal trainer Sean Hughes on the set of Crouching Tiger Hidden Dragon II: the Green Destiny.
"I've been here five weeks and Peter is the only American I know. It'd be good to have him in my corner."
Berg happily posed for a photo with Minto and his Kiwi personal trainer, Sean Hughes, on set at Auckland Film Studios in Henderson last week.
A rep for Iron Knight Productions, the recently formed New Zealand production vehicle on the movie, in conjunction with the Weinstein Company, refused to discuss Berg's role or the film itself.
Malaysian megastar Michelle Yeoh (Tomorrow Never Dies, The Mummy) returns to the movie as Yu Shu Lien. It is not clear if she will be attending the fight with Berg.
Other high-profile faces attending the bout tomorrow night include philanthropist Sir Peter Leitch, MP Winston Peters, broadcaster Duncan Garner and Warriors Sam Tomkins, Konrad Hurrell and Manu Vatuvei.
From MediaWorks to Big Apple
Outgoing MediaWorks chief executive Sussan Turner flew to New York yesterday with her family for a planned holiday and to refresh her batteries, but told The Diary she is stepping down from her post in August "knowing the company is in great shape".
Turner broke the shock news to her executive team on Wednesday who were said to be slowly digesting it. Later, they toasted her celebrated 30-year career with MediaWorks over glasses of chardonnay, Turner's favourite tipple.
She said the decision had been made to find a replacement rather than restructure her role by making chief executive of television Paul Maher and chief executive of radio Wendy Palmer answer directly to the MediaWorks board. The search would take place imminently. "It's probably likely to be a male," Turner said.
Maher, who's widely tipped for the role, declined to comment on whether he's applying.
The mother-of-three has been at the helm of MediaWorks for 4 years, guiding the company through last year's receivership and debt restructuring. She has been an inspiration and mentor to many in the media, including this columnist, and leaves big shoes to fill.
Question time
1. He gets his ubiquitous XXXL black fleeces custom-made, but how many has Kim Dotcom layered on during his snowy vacation to Queenstown? And is a two-week holiday a good idea 10 weeks out from the election?
2. Is he a party leader or a mafia don? What sartorial message is David Cunliffe sending with the scarf he insists on wearing to Parliament each day? Has he taken to stroking a white cat too?
3. Not over Trevor Mallard's Moa call-back? Mr Vintage has designed a "Mallard Park" T for $35.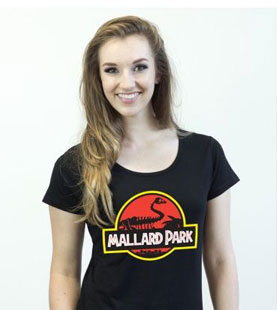 4. He's retiring from the National party, now MP Tau Henare is threatening to retire from Twitter too -- and copping out of a valedictory speech in Parliament. Why so schtum, Tau?
5. Murray McCully hosted 11 UN ambassadors in Queenstown and gallivanted to New York and Washington, but shouldn't he have been on top of the Malaysian diplomat scandal?
Kiwi tease
Rachel Hunter oozed style and glamour at the annual Serpentine Gallery summer party in London this week, alongside Bradley Cooper, Keira Knightley and Cara Delavigne. Then Our Rach bared more than she should in a suburban park - stripping off to a string bikini and performing a scissor-splits handstand. The neighbouring builders copped an eyeful. "Little fun in the sun in London," the 44-year-old teased. It was 20C, but Rachel set temperatures soaring.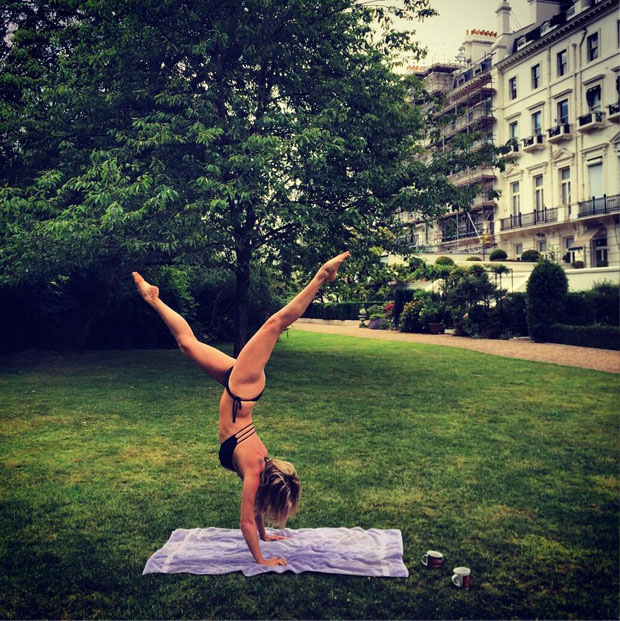 Rachel Hunter tweeted this pic of herself wearing an itsy bitsy bikini in a London park this week.