A painting by one of the country's most acclaimed artists has been sold to a private collector in Auckland.
The portrait of Maori chief Atama Paparangi, by Charles F Goldie, went for $352,000 - higher than the expected $320,000.


Wiripine Ninia.
The painting was one of three works by Goldie put up in a rare auction at the International Art Centre in Auckland last night.
The other two paintings - of Hera Puna, wife of Hori Ngakapa, worth up to $350,000, and another of Wiripine Ninia, worth $250,000 - did not sell, but are under negotiations with potential buyers.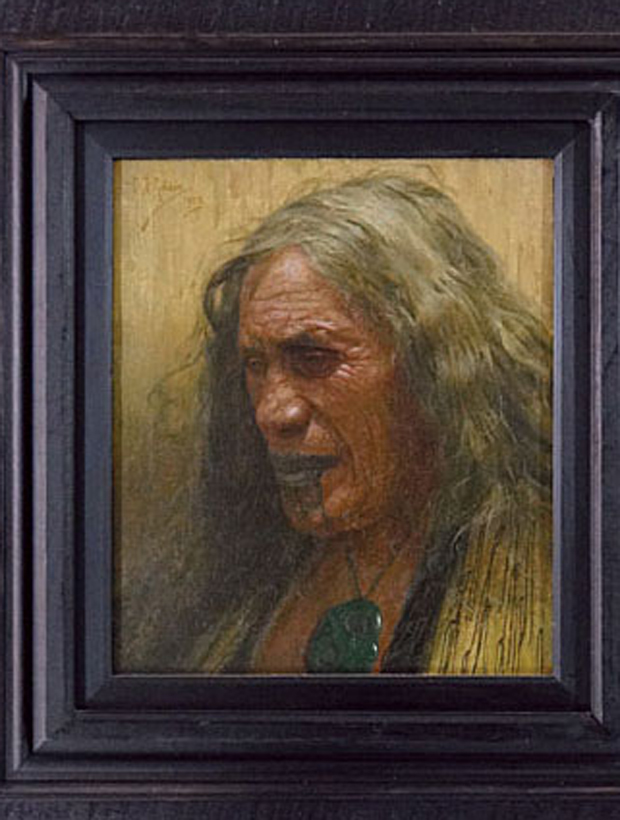 Hera Puna.
International Art Centre director Richard Thompson said up to 75 out of the 95 artworks available were sold bringing in just over $1.5 million.
"It was a huge success tonight. There was a real bidding war for the Paparangi. There were about half a dozen bidders going for it," Mr Thomson said. "It's going to a private collection - it's staying in Auckland."
Another work, A Landscape, by Colin McCahon, sold for just over $330,000.