"The weirdo won out".
New Zealand's own Lorde and her creative partner Joel Little are celebrating tonight after their alternative anthem Royals won them two Grammy Awards at a ceremony in Los Angeles.
Lorde, an Auckland teen who has taken the pop world by storm with her soft alt-Gothic look and thoughtful lyrics, remained true to her style at the glitzy awards at the Staples Center where she and Little basked in the praise of some of the music industry's biggest names.
Lorde - real name Ella Yelich-O'Connor - picked up Best Pop Solo Performance and with Little won Song of the Year at the 56th Grammy Awards, in front of an estimated 30 million viewers around the world.
They missed out on Record of the Year, which was won by Daft Punk, and Best Pop Vocal Album award, which went to Bruno Mars for his album Unorthodox Jukebox.
She had earlier wowed the crowd with a moody remixed version of Royals.
Speaking backstage afterwards, Lorde said she was "stoked" about the wins.
Asked about her "unconventional" music and style, she said: "Yeah, this time the weirdo won out."
Check out these pics from Lorde's big night at the Grammys: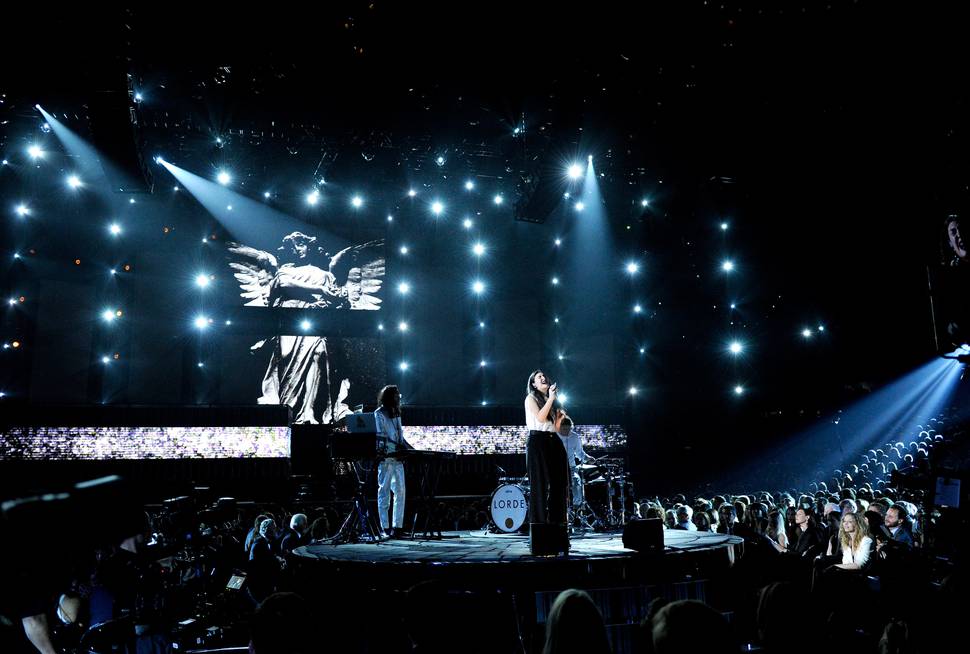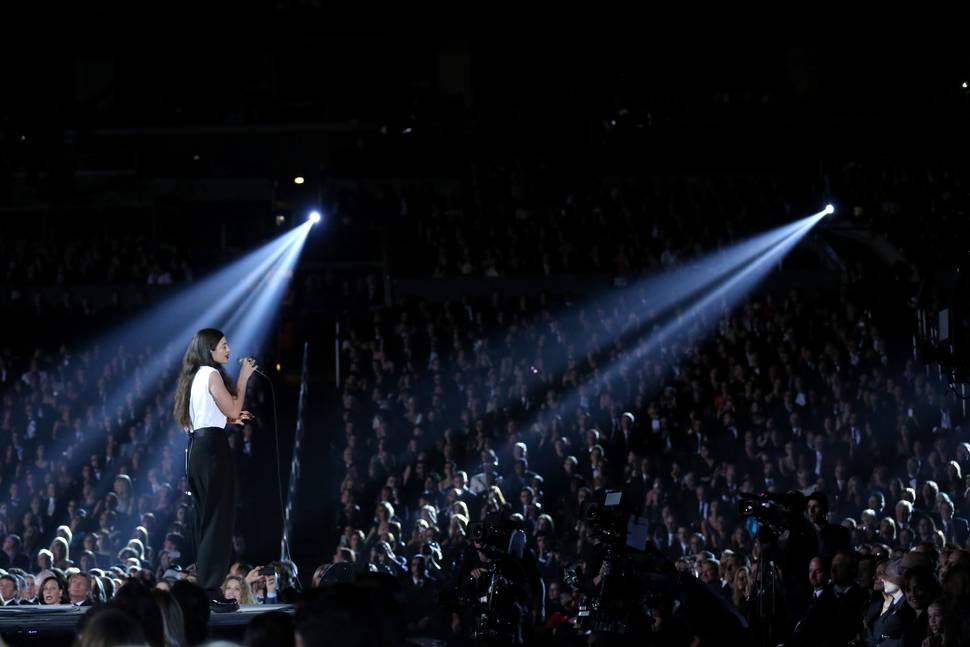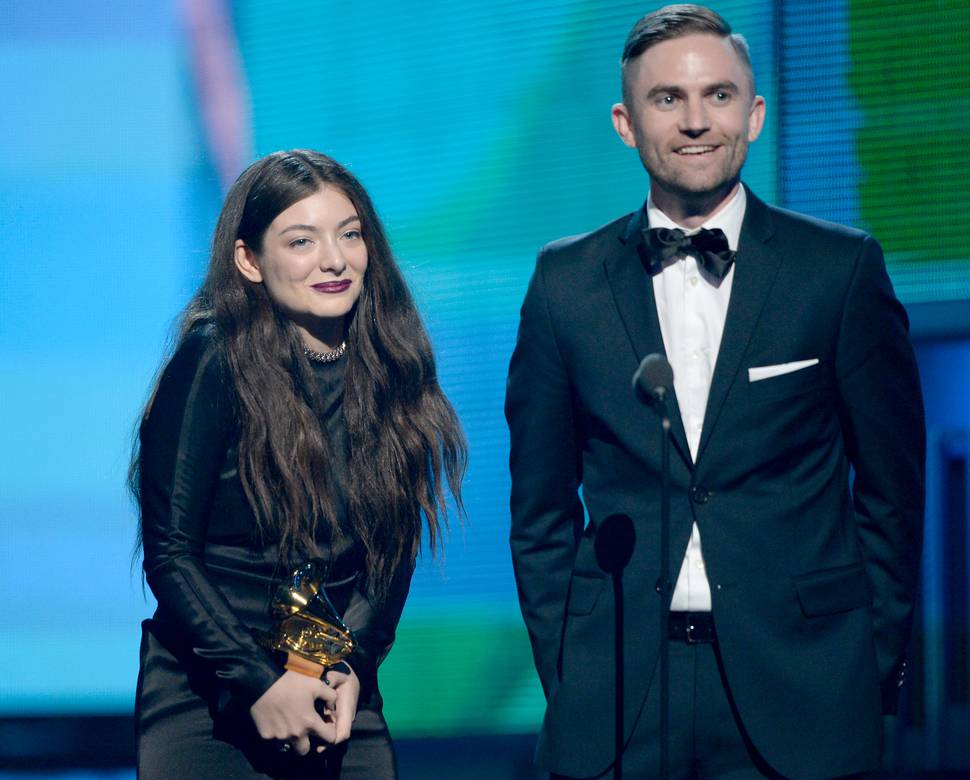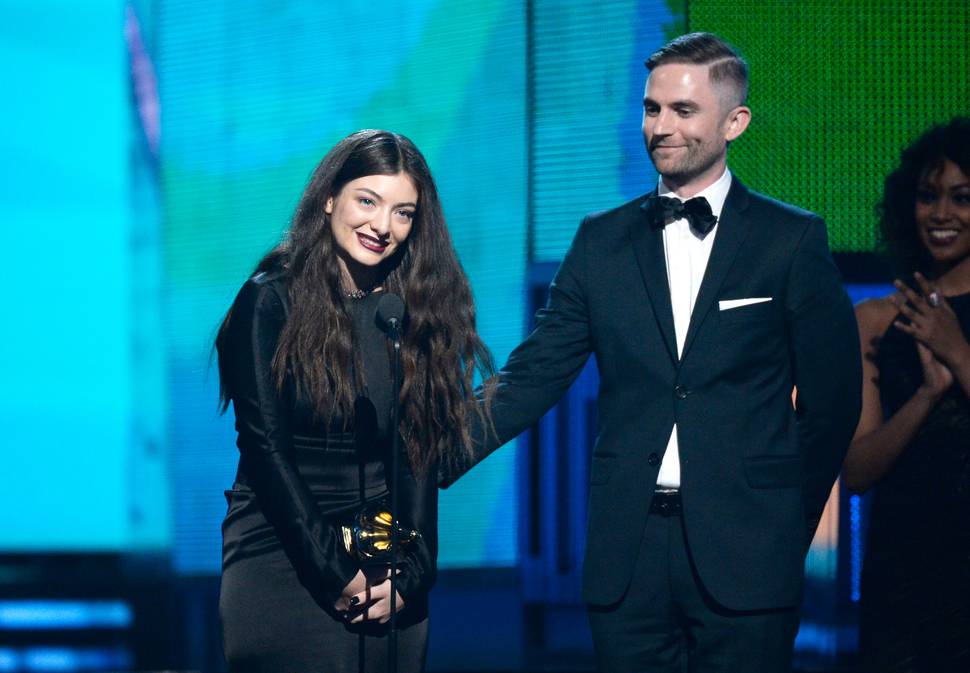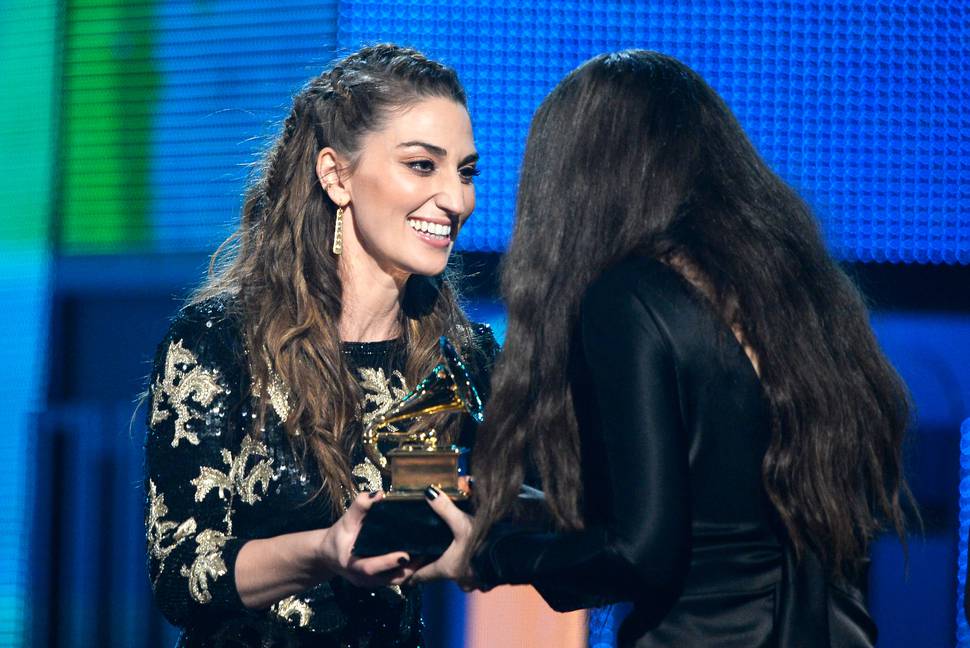 The 17-year-old star said she was planning to spend the night "hanging out" with her family and "drinking a lot of sparkling water".
She also revealed she has big plans for the year ahead, but refused to give away what they were, saying simply: "You will find out."
i am so grateful for the attention my work has received tonight and this year. thankyou and goodnight pic.twitter.com/rZt9iDMo3Z
The young star's quirky alternative style, and shunning of typical pop culture have been linked to her explosion to the top of the charts.
And she stayed true to style, as she collected her awards in a figure-hugging Balenciaga pre-fall 2014 black silk Japanese-style gown. The tight-fitting dress was a floor-length piece, with long sleeves and high neck-line - her conservative look in stark contrast to the fleshbaring and sparkly outfits worn by others at the awards bash.
It had been rumoured she would sport a New Zealand designer, but appeared to avoid that choice, in the same way she avoided the red carpet before the ceremony.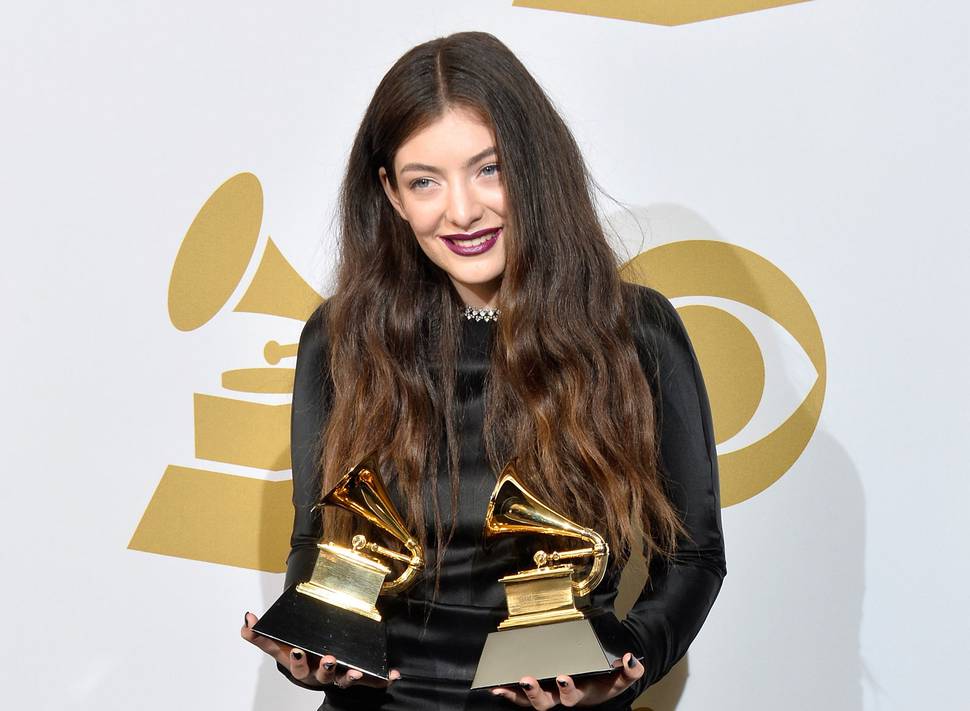 Earlier in the show, she performed a stripped back performance of her smash hit Royals, which saw her take a more casual style, although equally designer-clad as she donned a white sleeveless shirt and black wide-legged trousers, reportedly by Prada and Celine.
However, it was her choice of fingernail art which caused a fashion stir, with her black dip-dyed fingers sparking their own Twitter account - @lordefingernail - and numerous online articles and polls.
The moody performance, with a darkly-lit stage and stone angels in the background, was met with rapturous applause from the star-studded crowd.
It couldn't have been more different to the show's opening act, a grinding duet by husband and wife superstars Jay-Z and Beyonce.
But she proved a hit with the public, as E! Online's social media gauge put her at 24 per cent of all celebrity mentions on Twitter, beating Taylor Swift, Macklemore, Beyonce and Katy Perry.
Seaking after the ceremony, co-writer and producer Little said the experience was like a "weird , terrifying, but awesome dream".
He spoke about how the pair had been congratulated by rapper Jay-Z and director Quentin Tarantino.
"You're just like, 'what the hell is going on?', and, 'this is really strange'," he told Campbell Live.
He said they "could never have imagined" they would win.
"Even when we were making the song and we'd finished Royals, we were like, 'that's cool', but you never think that it's going to get this far, especially when you're down there in New Zealand," he said.
"It's one of those things, for whatever reason, a guy that spent 10 years in a pop-punk band and a 15-year-old kid connected and somehow managed to write an amazing song."
Little said Lorde's face when she won the Best Pop Solo Performance was "priceless".
"It's been a good night."
Lorde and Little took to the stage earlier to accept their joint award, thanking their families, managers and record labels.
"Thanks to everyone who let this song explode," Lorde said. "It's been mental."
She praised Little for her success, saying she wouldn't be on stage accepting awards if it wasn't for him.
"This guy's nurtured me through kind of my first years of song-writing, which I will forever owe him," she said.
While picking up her first award, Lorde sounded nervous, opening with a shy "hello".
"This is the one thing I didn't expect the most tonight," she said before paying tribute to her fellow nominees, telling them she had been "so inspired by all of your vocal performances at some point in my life".
Lorde and Little join a prestigious list of New Zealanders who have won Grammys.
The first was Kiri Te Kanawa in 1983 for the best opera recording of The Marriage of Figaro.
The most recent was Kimbra, who last year won two - best pop duo/group performance and record of the year with Gotye for Somebody that I Used to Know.
See a red carpet gallery from the show today: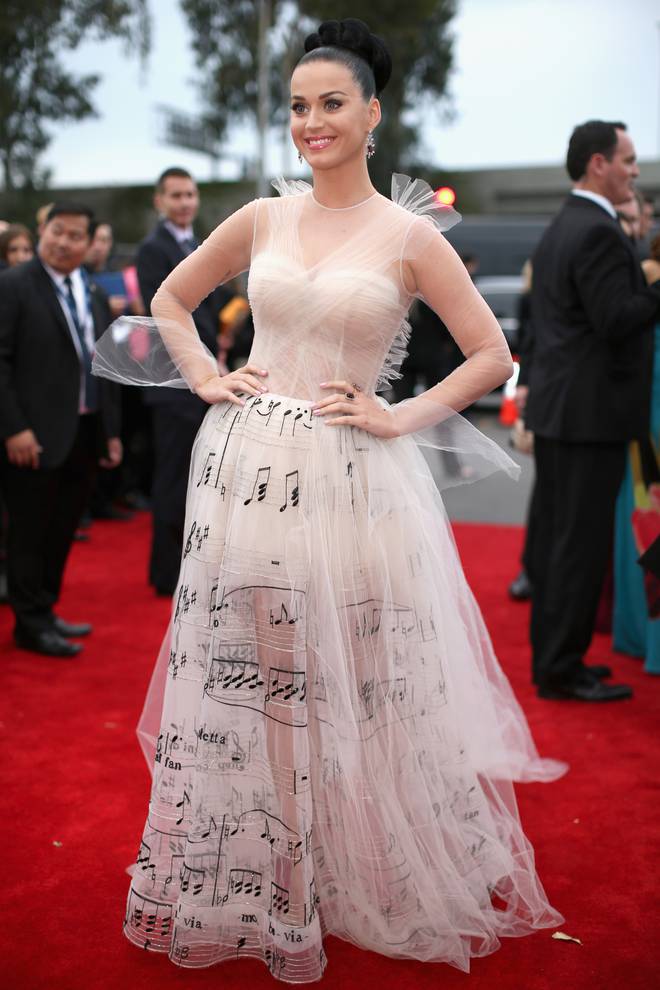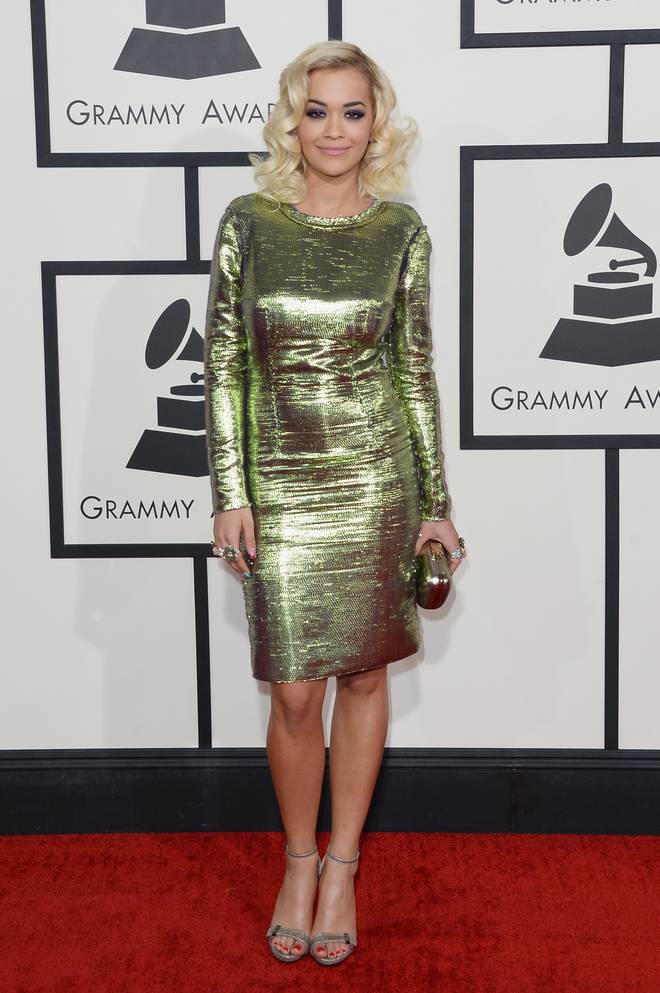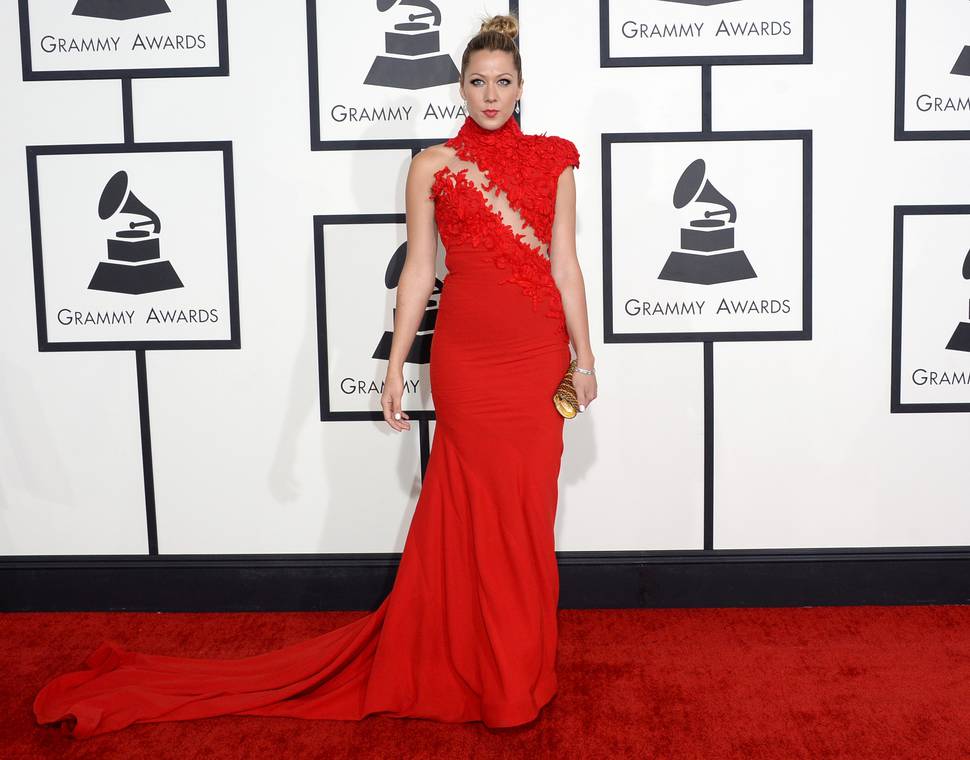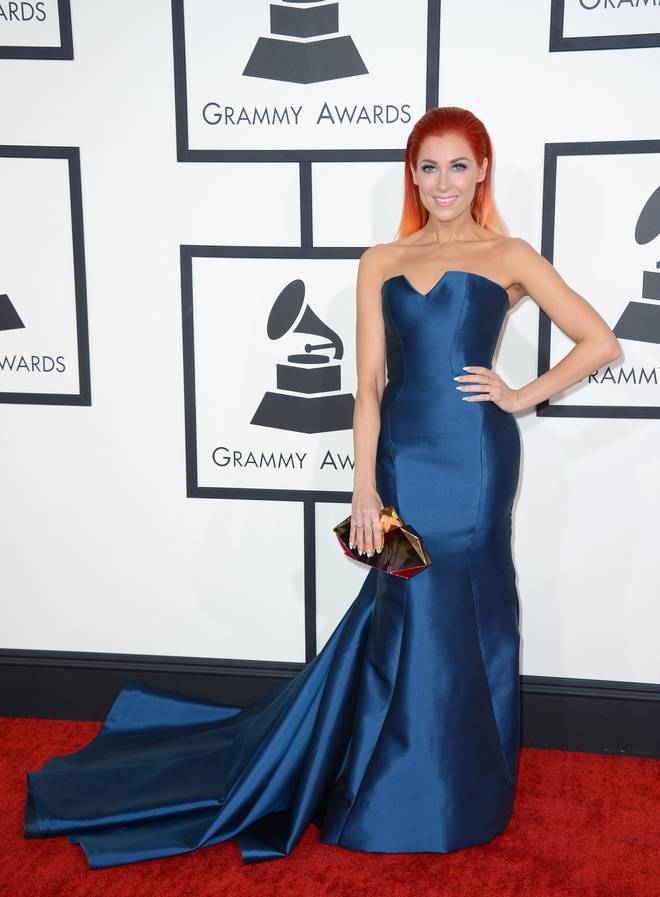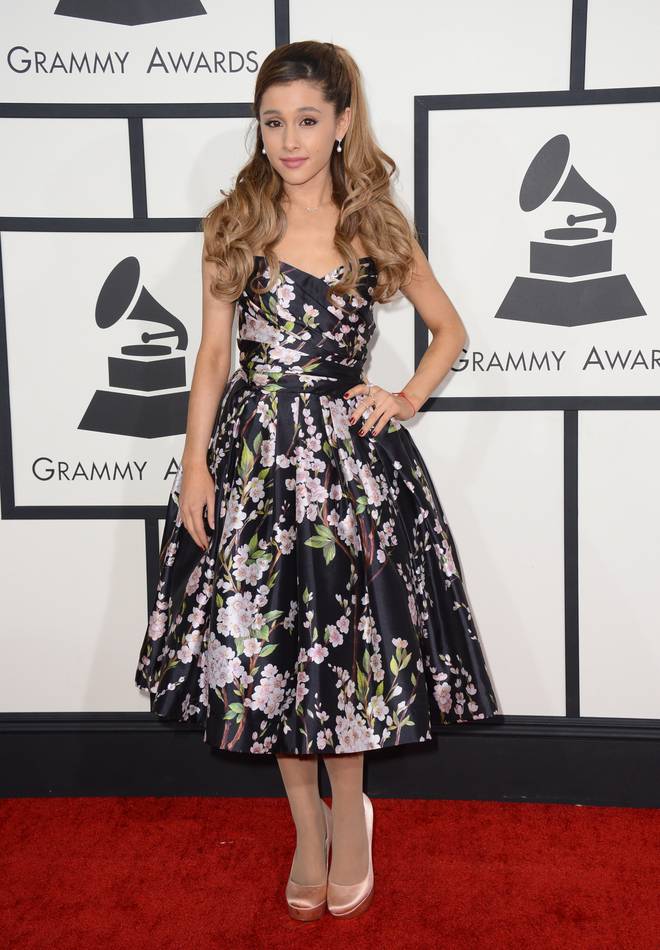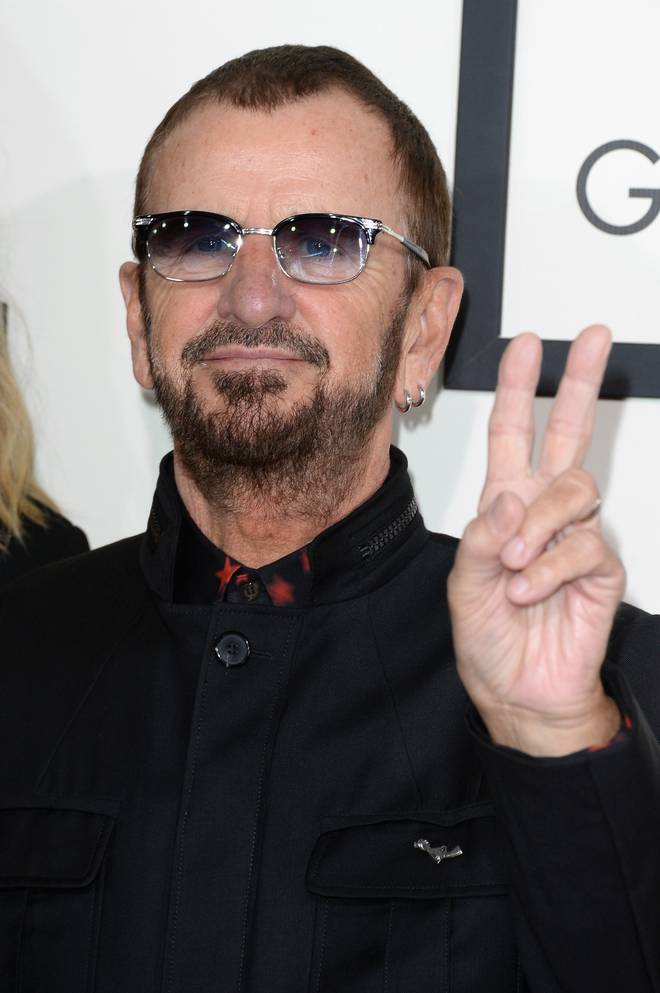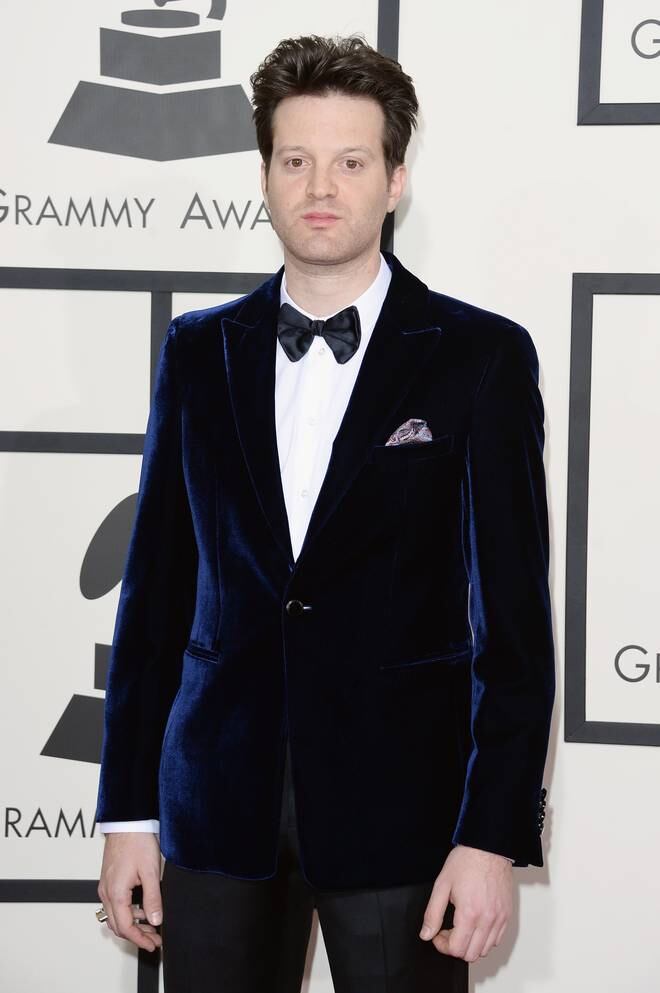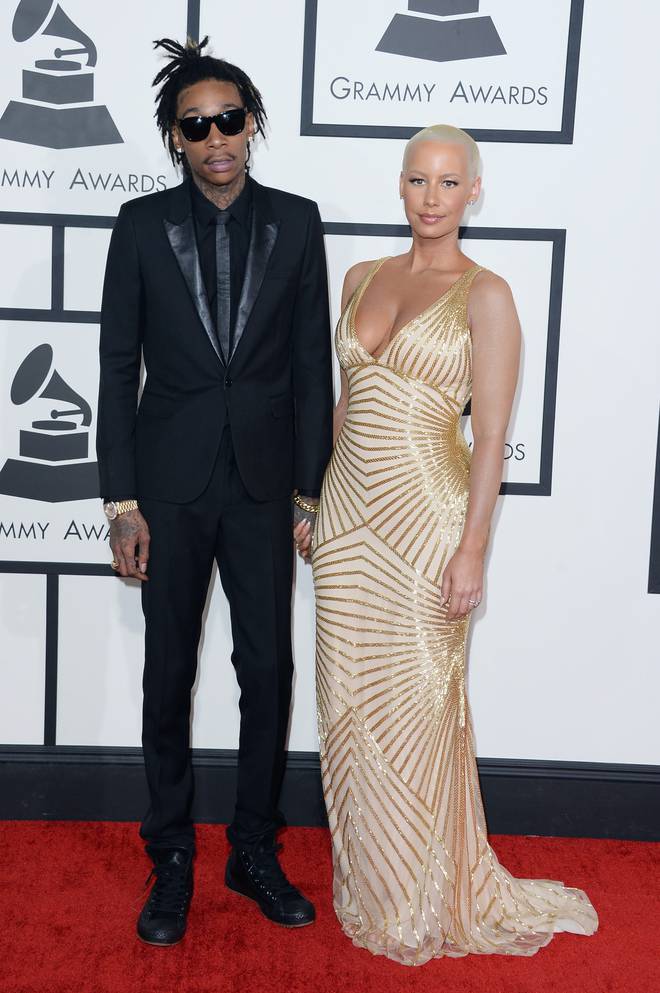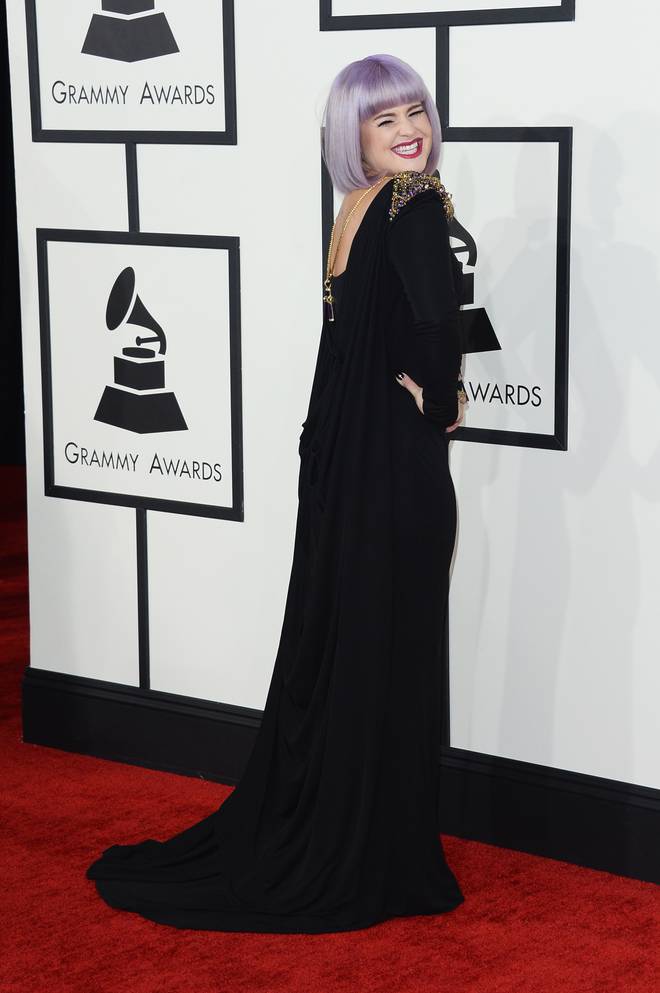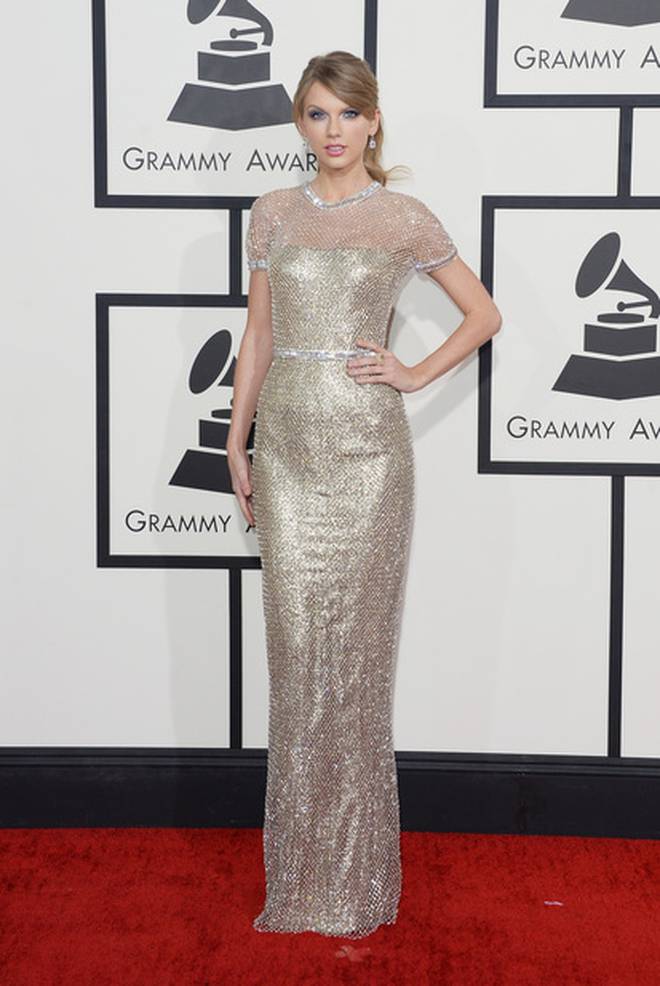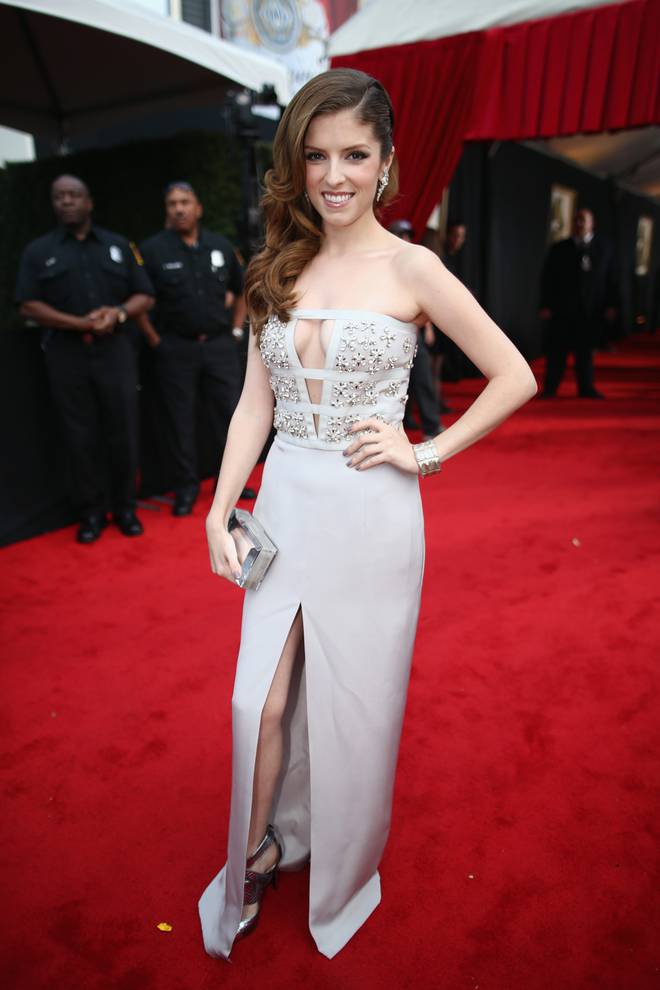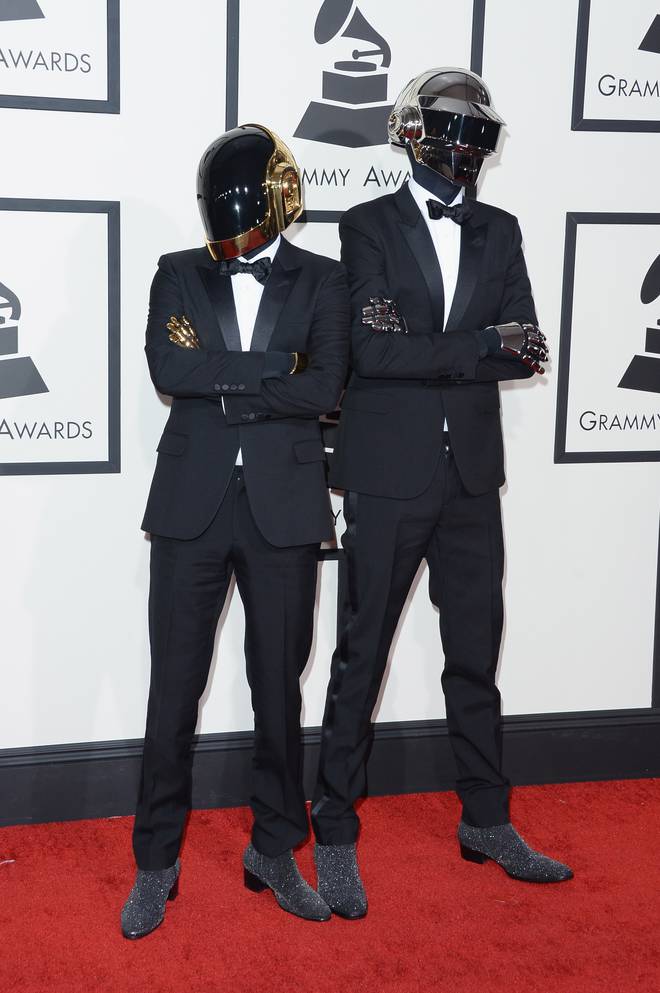 feeling so good about tonight. spot the grrl pic.twitter.com/hdByJWpVqx
And you know... We're on each other's team. #LORDE #CLEANINGUP #GRAMMYs pic.twitter.com/jRwHkPYfPE
Ok Grammies time, got my cup just like Jay Z, cheers to everyone for the well wishes pic.twitter.com/UcfWFFeCGQ
Every time Lorde smiles a hundred angels get their wings! #GRAMMYs
Lorde and beyonce OH MY GOD pic.twitter.com/p3FpMVLLmf