Even with her debut album Pure Heroine released too late for consideration in this year's Vodafone New Zealand Music Awards, Lorde has come away with four Tuis at tonight's ceremony in Auckland.
The 17-year-old star won Single of the Year for Royals, Breakthrough Artist of the Year, the International Achievement Award, and the fan-voted People's Choice Award - plus another for Best Video (Royals again), which was directed by Joel Kefali of production house Special Problems.
Even with her debut album Pure Heroine released too late for consideration in this year's Vodafone New Zealand Music Awards, Lorde has come away with four Tuis at tonight's ceremony in Auckland.
That comes on top of an already stellar year for Ella Yelich-O'Connor. She recently won the 2013 APRA Silver Scroll Award for Royals, and the track has now spent eight weeks atop the Billboard 100 chart in the US.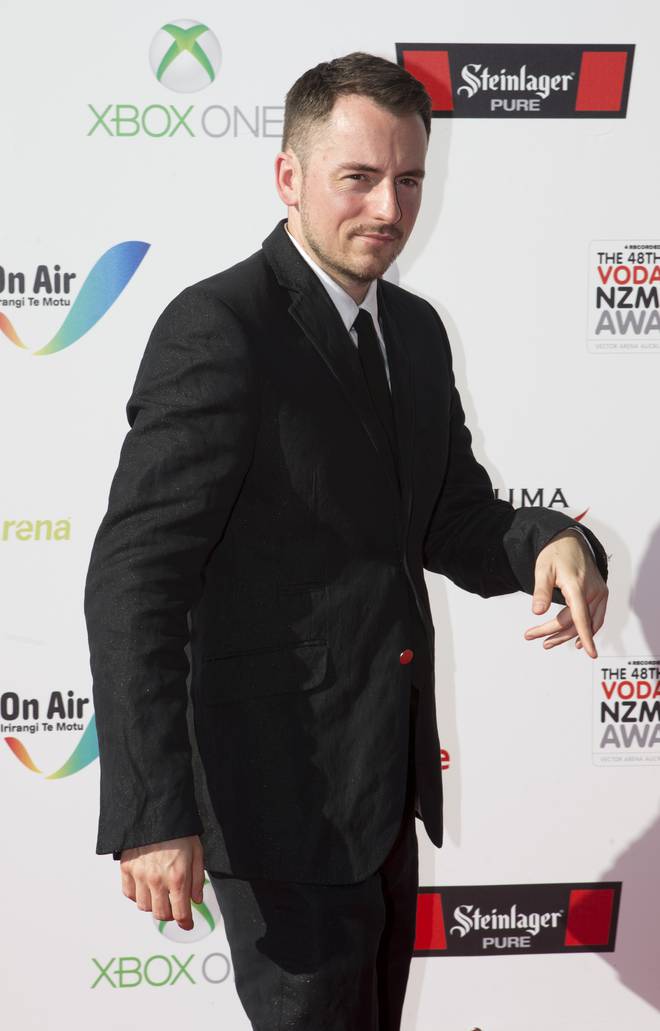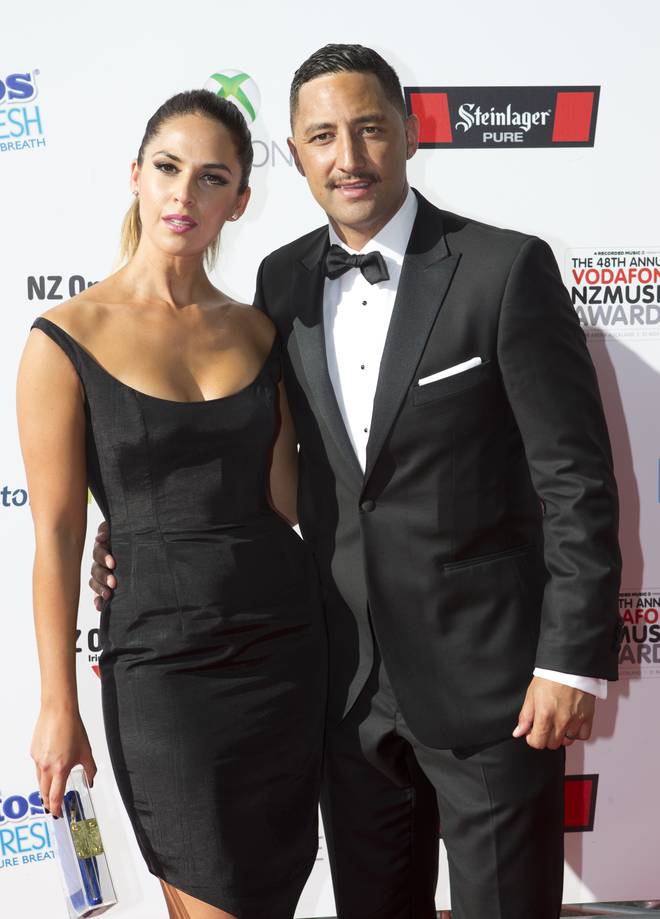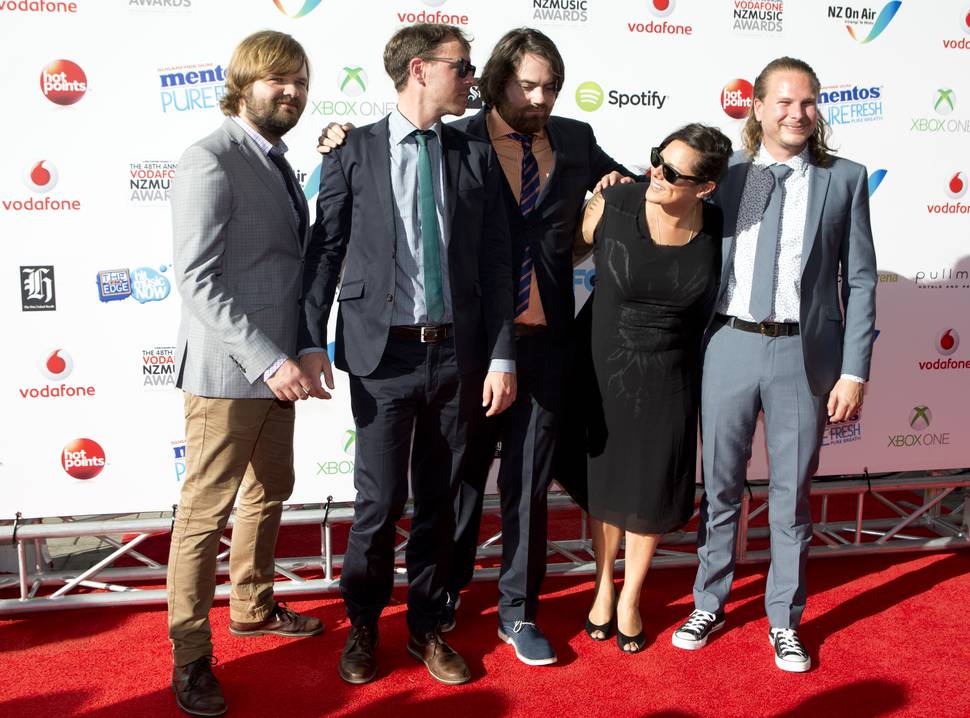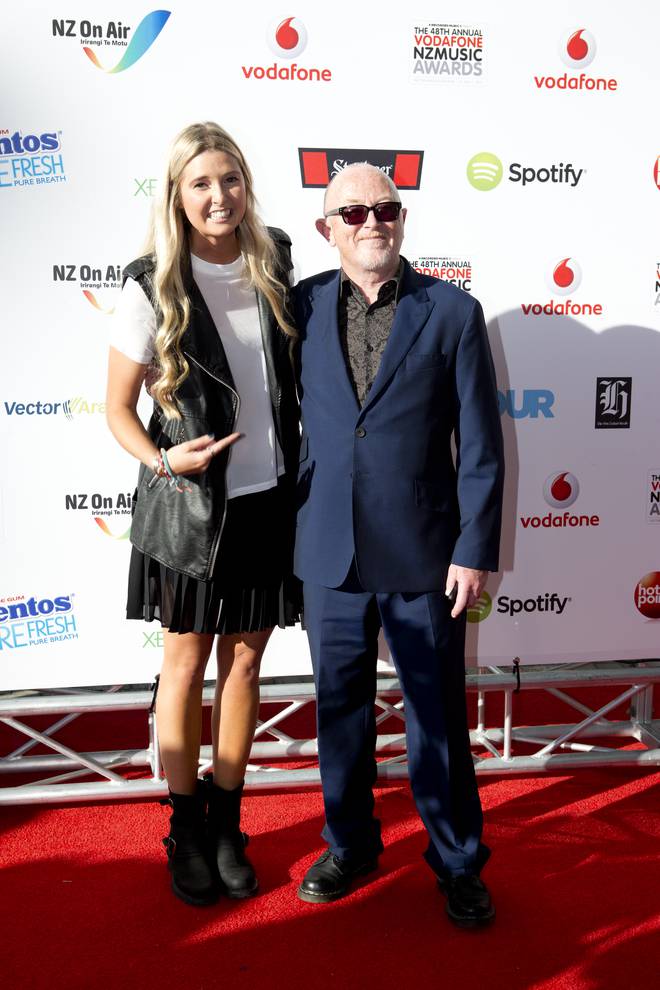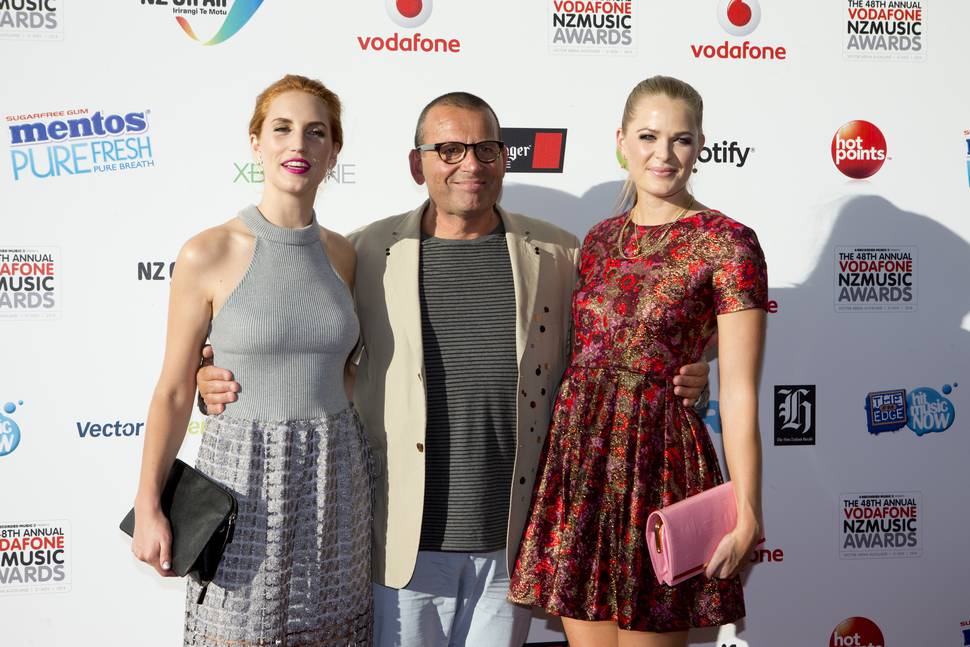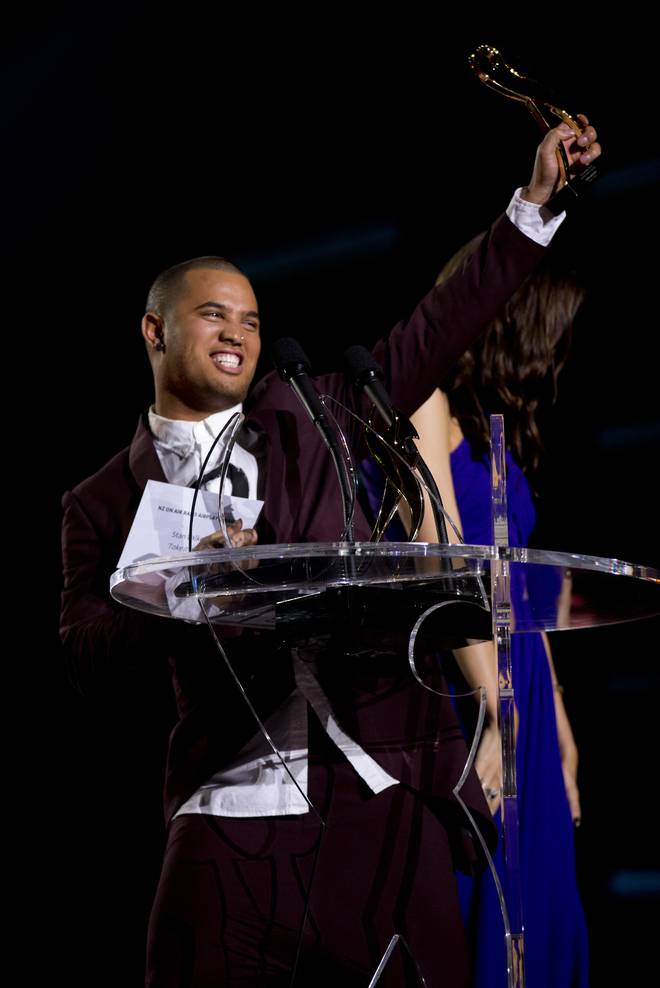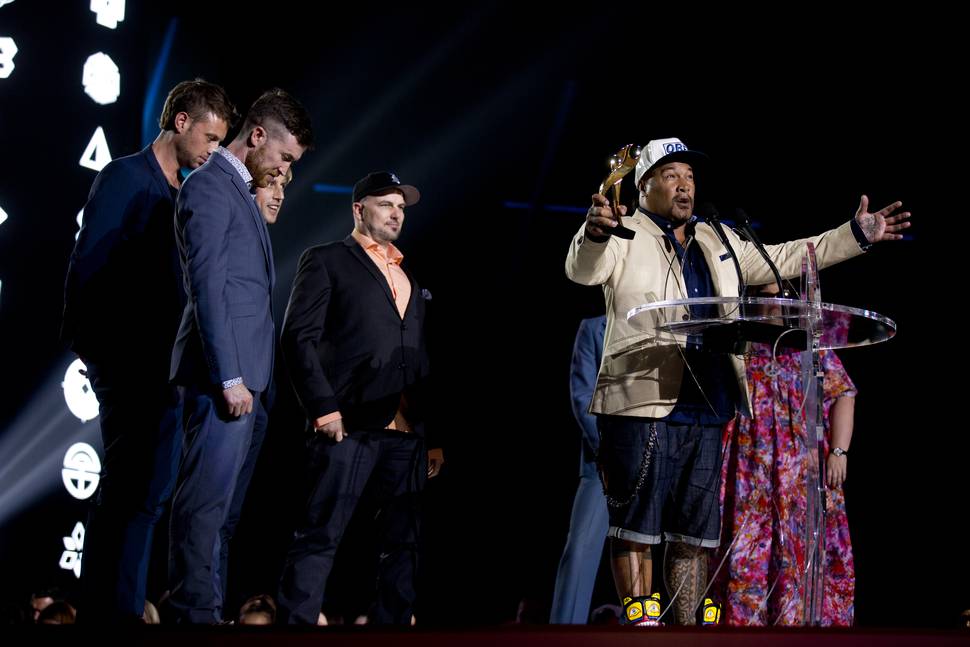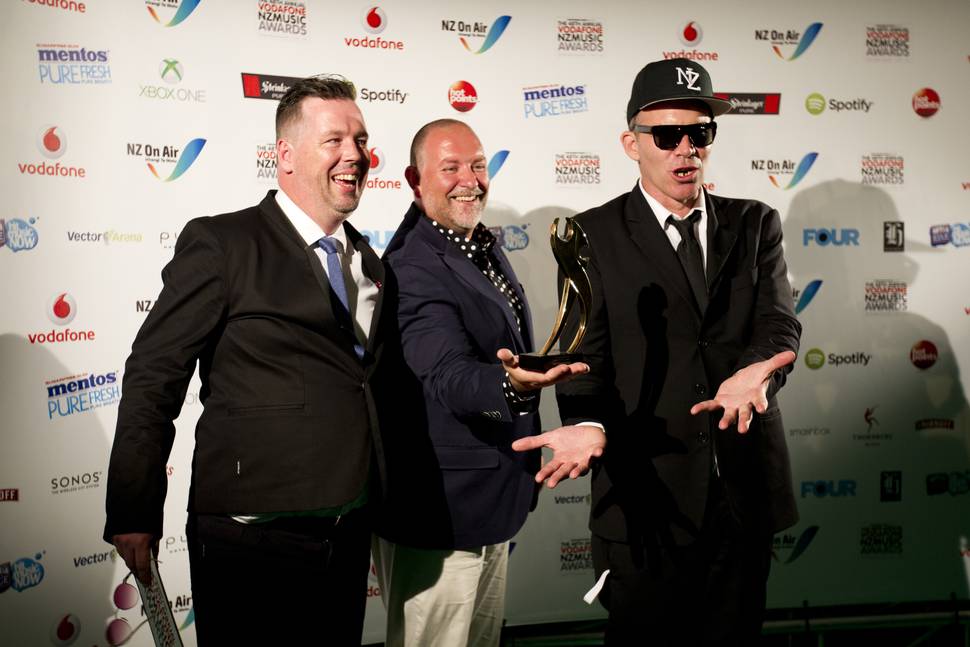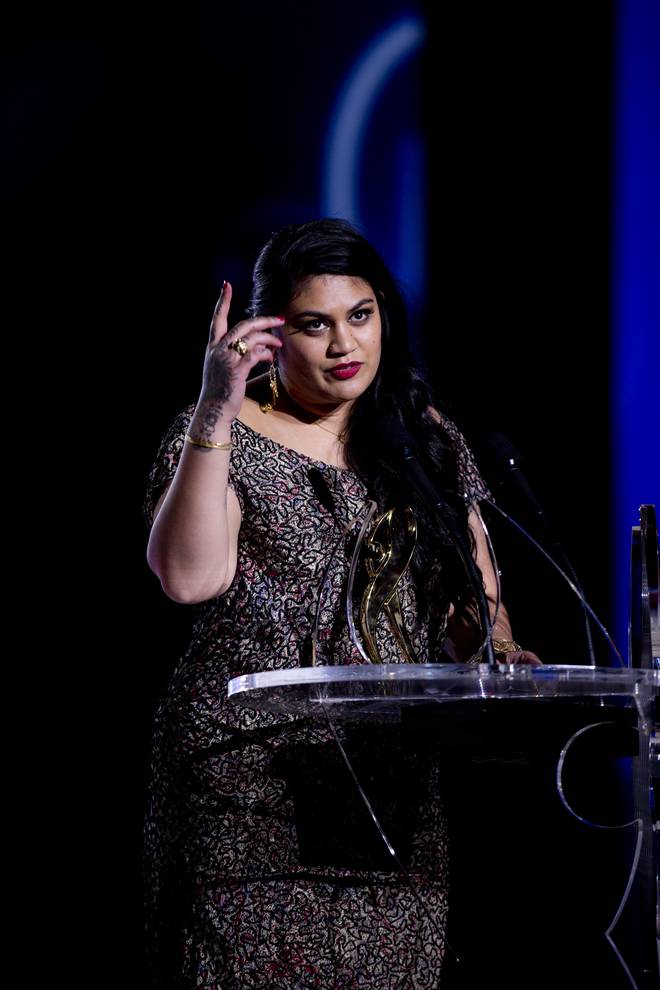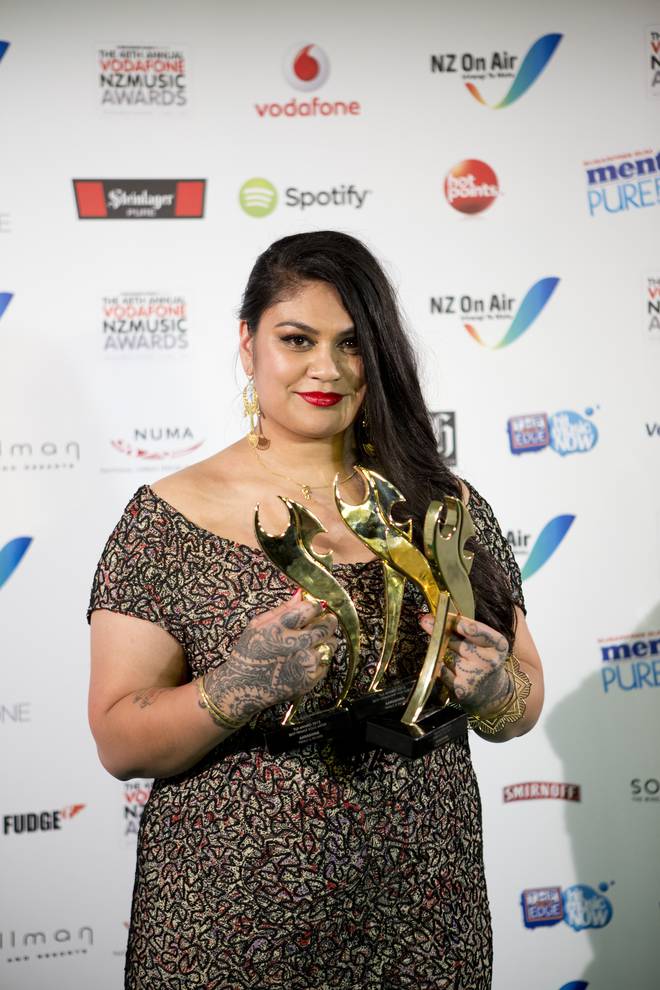 Curiously, she didn't take away the award for Highest Selling Single award (which went to Flight of the Conchords charity single Feel Inside) or Radio Airplay award (which went to Stan Walker, the evening's co-host for Take It Easy).
But given that she's sold over three million copies in America, that probably won't worry her.
"Thank you to my management, without whom I probably would have become a librarian, or something equally nerdy," she said after winning her first award of the night.
Later on, accepting the breakthrough artist award, she thanked her folks, "Because without my parents' permission there is no breaking out".
The other songstress in the spotlight throughout the awards was Aaradhna, who added three Tuis to her already impressive swag of awards this year. Having already won six Pacific Music Awards and been a finalist for both the Taite Music Prize and APRA Silver Scroll, Aaradhna took away the coveted Album of the Year award for her comeback album Treble & Reverb, along with Best Female Solo Artist, and Best Urban/Hip-Hop Album.
Ahead of the Vodafone New Zealand Music Awards, Aaradhna spoke to Hugh Sundae about the appeal of America.
The soulful R&B artist signed to US label Republic Records in January and has spent much of 2013 touring in America. So tonight was a great homecoming for her, and she was clearly moved by the accolades.
Elsewhere the awards were spread across an array of genres and acts, with stalwarts like Shapeshifter taking home Best Group, and Best Electronica Album for fifth album Delta, and Fat Freddy's Drop taking home their eighth Tui for Best Roots Album for their third studio album Blackbird.
Lawrence Arabia won his first Tui Award for Best Male Solo Artist, but his third album The Sparrow was beaten out in the Best Alternative Album category by Ruban Nielson's Unknown Mortal Orchestra (who won Best Male Solo Artist last year).
Younger acts - besides Lorde - also came away winners with up-and-comer Jamie McDell taking the Best Pop Album award for her debut Six Strings And A Sailboat, while fast-rising Auckland group Villainy took the Best Rock Album award for debut Mode. Set. Clear ahead of established acts Beastwars and The Datsuns.
Bret McKenzie said of the Conchords' winning single Feel Inside: "I was sceptical about working with five year olds ... but it turned out to be out biggest selling song ever."
Performances by Lorde, Aaradhna, and Stan Walker stood out, while Ruby Frost paid great tribute to Shona Laing with a performance of two of Laing's biggest hits - Soviet Snow and Glad I'm Not A Kennedy - after Jordan Luck presented Laing with the New Zealand Herald Legacy Award.
Laing is the first solo female artist to be inducted into the NZ Music Hall of Fame, joining Luck, Dave Dobbyn, Herbs, Straitjacket Fits, Topp Twins, Johnny Devlin, Toy Love, Ray Columbus & The Invaders, Shihad, The Formyula, Hello Sailor, Dragon, Hirini Melbourne and Richard Nunns.
It seemed fitting that Laing, who came to public attention as a 17-year-old with her hit 1905, and was quickly picked up overseas, was awarded on the same night that a new 17-year-old star was acknowledged for her achievements so far.
When Laing picked up her award, she paid tribute to the young star.
"Kia kaha to Lorde. You've got a long way to go girlfriend. you've got a long life in front of you and I wish you the very best," Laing said.
Full list of winners:
Mentos Album of the Year
Winner: Aaradhna - Treble & Reverb
Fat Freddy's Drop - Blackbird
Shapeshifter - Delta
The Phoenix Foundation - Fandango
Unknown Mortal Orchestra - II
Vodafone Single of the Year
Winner: Lorde - Royals
Aaradhna Wake Up
Shapeshifter - In Colour
Stan Walker - Take It Easy
Unknown Mortal Orchestra - So Good At Being In Trouble
Steinlager Pure Best Group
Winner: Shapeshifter - Delta
Fat Freddy's Drop - Blackbird
The Phoenix Foundation - Fandango
Spotify Best Male Solo Artist
Winner: Lawrence Arabia - The Sparrow
Unknown Mortal Orchestra - II
Willy Moon - Here's Willy Moon
Spotify Best Female Solo Artist
Winner: Aaradhna - Treble & Reverb
Iva Lamkum - Black Eagle
Jamie McDell - Six Strings and a Sailboat
Westpac Hotpoints Breakthrough Artist of the Year
Winner: Lorde - The Love Club EP
Jamie McDell - Six Strings and a Sailboat
Willy Moon - Here's Willy Moon
Best Rock Album
Winner: Villainy - Mode. Set. Clear.
Beastwars - Blood Becomes Fire
The Datsuns - Death Rattle Boogie
The Edge Best Pop Album
Winner: Jamie McDell - Six Strings and a Sailboat
AnikaBoh&Hollie - Peace of Mind
Kids Of 88 - Modern Love
Best Alternative Album
Winner: Unknown Mortal Orchestra - II
Lawrence Arabia - The Sparrow
The Phoenix Foundation - Fandango
Best Urban/Hip-Hop Album
Winner: Aaradhna - Treble & Reverb
@Peace - Girl Songs
P-Money - Gratitude
Best Roots Album
Winner: Fat Freddy's Drop - Blackbird
Latinaotearoa - Sonido de Latinaotearoa
Soljah - Aotearoa
George FM Best Electronica Album
Winner: Shapeshifter - Delta
K+LAB - Space Dirt
Sola Rosa - Low and Behold, High and Beyond
NZ On Air Best Music Video
Winner: Joel Kefali - Royals (Lorde)
Nick Dwyer - In Colour (Shapeshifter)
Thunderlips - Frankenstein (Randa)
NUMA Trust Best Maori Album
Winner: Maisey Rika - Whitiora
Kirsten Te Rito - Te Rito
Ngatapa Black - I Muri Ahiahi
Best Gospel/Christian Album
Winner: Strahan Posters
Edge Kingsland - Edge Vol.2: Due North
Go Stop Go - Go Stop Go
Best Classical Album
Winner: Michael Houstoun - Lilburn
Gillian Whitehead - Arapatiki
Helen Webby - Pluck
Xbox One International Achievement Award
Lorde
Vodafone People's Choice Award
Winner: Lorde
Shapeshifter
Aaradhna
Stan Walker
Titanium
Vodafone Highest Selling Single
Flight of The Conchords - Feel Inside (And Stuff Like That)
FOUR Highest Selling Album
Peter Posa - White Rabbit: The Very Best Of
NZ On Air Radio Airplay Award
Stan Walker - Take It Easy
New Zealand Herald Legacy Award recipient
Shona Laing