She may not have the huge production of acts like Beyonce or Taylor Swift, but Alicia Keys makes up for it with her voice, which is as powerful, soulful, and perfectly pitched as ever.
On the very last night of her Set The World On Fire tour, which has lasted more than a year, she was keen to celebrate and played an extended set of old and new hits.
Fellow crooner and long-time friend John Legend opened the show, impressing with his smooth moves, and agile fingers at the piano. Songs like Number One and Save Room showed him at his most upbeat and impressive, though a piano ballad version of Dancing In The Dark entranced the crowd too.
Keys was flanked by a four-piece band and two backing singers, along with four muscle-bound male dancers as she opened the show with a snippet of Empire State of Mind - a quick reminder that her voice really was made for filling stadiums - and delved straight into a blasting version of Karma.
Then it was time for a retro moment, as she performed the telephone call skit from You Don't Know My Name with her husband, Swizz Beatz.
It took a little while for Keys and her band to get into the groove, but they efficiently pumped through Tears Always Win, Listen To Your Heart, Like You'll Never See Me Again and A Woman's Worth, with Keys putting in some lovely turns at the piano (and the piano-cam handily highlighting her prowess).
Then there was an entertaining moment with a malfunctioning microphone, but that was all dealt with in good humour, and they soon had the crowd back on their feet.
Where Keys really hit her stride however, was with Fallin'. It was a stunning, sassy performance that proved she needs little more than a piano and microphone to blow audiences away, and also gave her an opportunity to showcase her synth player and band leader Brandon, who was a devil on the Nord and Korg.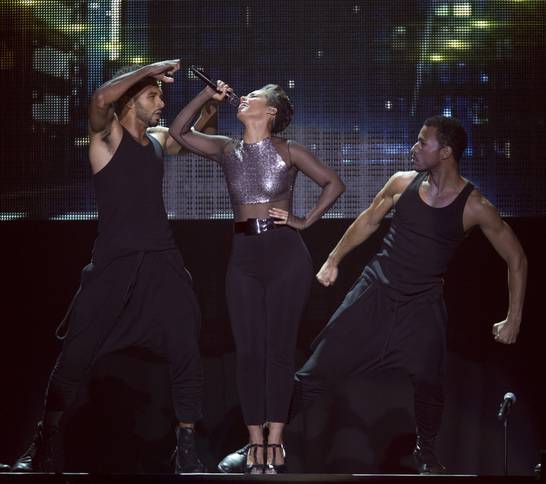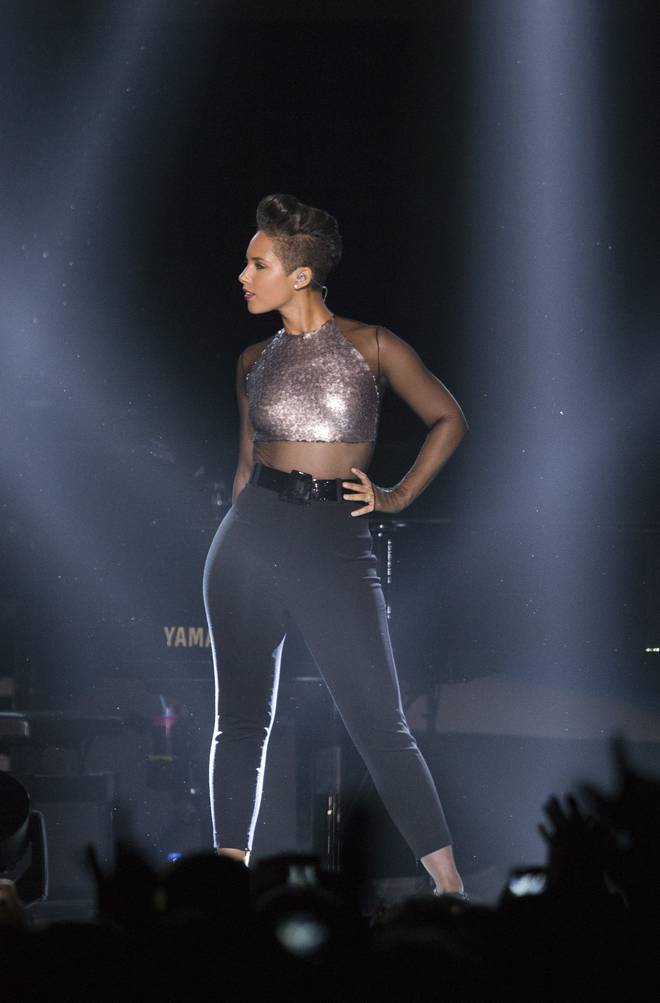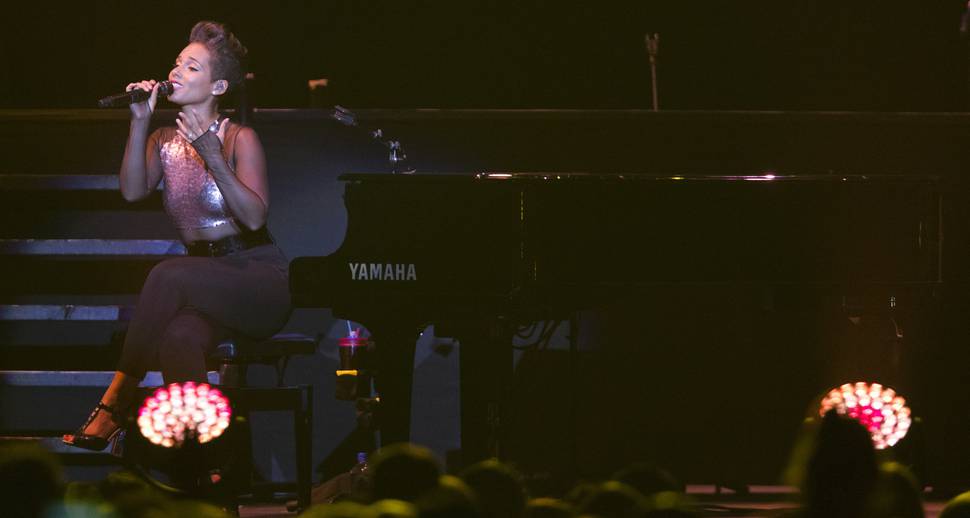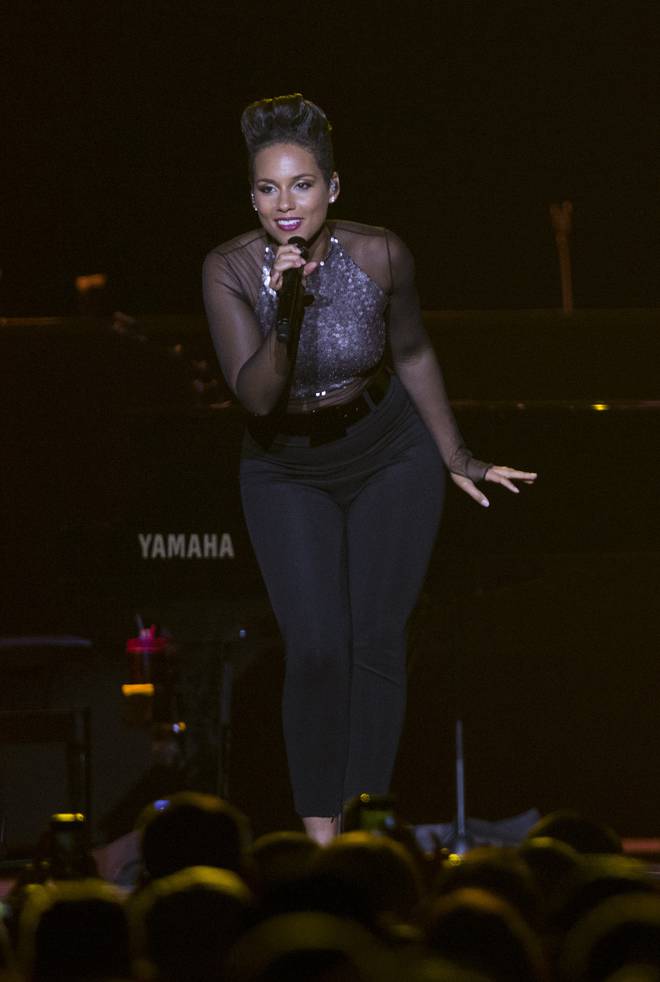 How Come You Don't Call Me?
, a Prince cover which she rarely plays, provided another highlight, with its deeply funky phrasing and piano work. And she pulled out a great one- two punch with
Brand New Me
, and
If I Ain't Got You
in the lead up to her finale.
There were cellphones in the air for No One, before an energetic choreographed encore of New Day, during which Keys seemed to have great fun playing out the military drum beat with her dancers, and Girl On Fire, which came complete with her adorable young son Egypt dancing along on stage.
The piece de resistance, however, was a quick costume change into a red gown for Empire State Of Mind, which featured Jay Z via video screen, and a jubilant performance of vocal fireworks, even if there was no gunpowder in sight.
Who: Alicia Keys and John Legend
Where: Vector Arena, Auckland
When: Thursday, December 19