Fran O'Sullivan (Judging Panel Convenor)
Fran O'Sullivan is Editorial Director of Business for NZME and a high profile business columnist for the New Zealand Herald. She has a strong interest in New Zealand's business success and is a frequent TV commentator and public speaker.
Fran is a member of both the NZ US Council and NZ China Council's Advisory Boards and is a committee member of the Pacific Economic Co-operation Council (NZ). She is also a regular participant in NZ's leadership forums with the United States, Australia and China. Fran is a former editor of The National Business Review and has an award-winning track record in business journalism.
Jonathan Mason
Jonathan Mason has over 30 years of experience in financial management roles in the oil, chemicals, forest products, and dairy industries with an emphasis on emerging markets.
Jonathan was CFO of Fonterra Co-operative, CFO of Cabot Corporation (a Boston based chemical company), and CFO of Carter Holt Harvey.
He also served in senior financial management positions at US based International Paper from 1990-2000 Jonathan is currently a director of numerous large organisations and an Adjunct Professor of Management at the University of Auckland.
Dame Alison Paterson
Dame Alison Paterson was appointed as a Dame Companion of the New Zealand Order of Merit for services to business in the New Year's Honours 2014 and was previously awarded the QSO for services to the community.
Dame Alison's experience spans a range of industries in both the public and private sector. She is recognised as being a trailblazer for women in governance roles. She is a chartered accountant who operated a sole farm accounting practice. Her first major board appointment was in 1976.
Watch: Meet the Company of the Year finalists:
Meet the finalist of this year's Deloitte Top 200 Company of the Year Award.
Dame Alison served on the Reserve Bank board from 1996 to 2010 including as Chair of the audit committee and Deputy Chair. Her past appointments include the Chair of several organisations including Landcorp Farming, Abano Healthcare, Crown Irrigation Investment, Waitemata Health and as a director of Metrowater. She is a Fellow of the University of Auckland, D.Com [Massey], a Distinguished Fellow of the Institute of Directors, an FCA. She was 2010 QBE Chairman of the Year and was inducted into the Business Hall of Fame in 2015.
Sandy (Samford) Maier
Sandy serves, and has served, as Chairman or Director for numerous organisations in New Zealand. He has a wealth of experience in corporate governance and finance, having spent 15 years working in international commercial and investment banking, including as CEO of Citibank New Zealand.
Sandy has lived and worked in New Zealand since 1986, serving on the board of the Bank of New Zealand and as the statutory manager of DFC New Zealand Limited for which he received a 1990 Commemoration Medal.
For the past 25 years, Sandy has had his own international management consult-ing firm, specialising in strategic financial and human resource issues and has served as Chairman or Director of several New Zealand companies.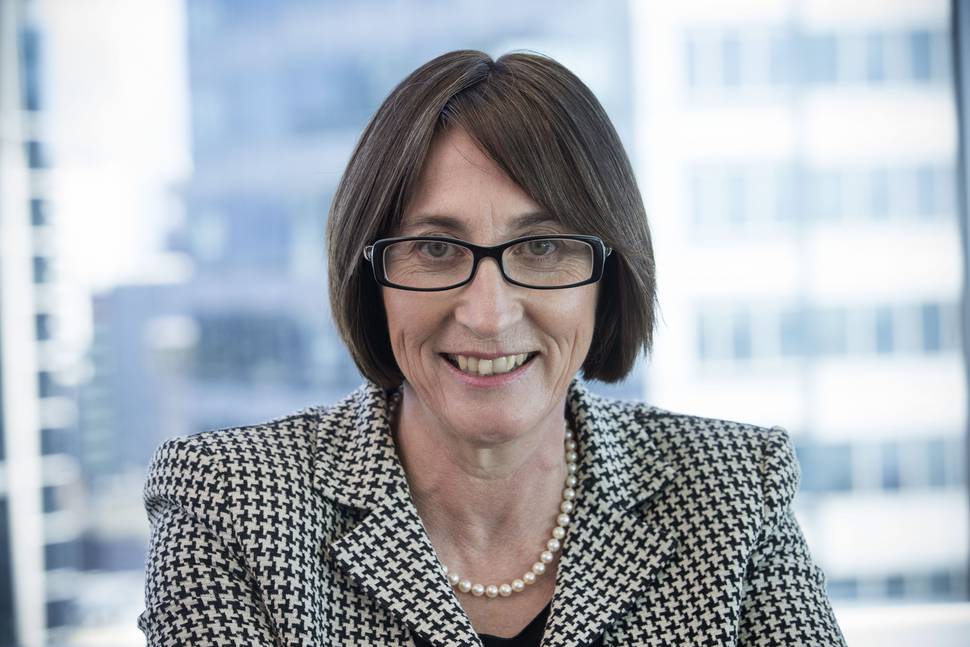 Cathy Quinn
Cathy Quinn is the Chair of Minter Ellison Rudd Watts, and a senior corporate and commercial lawyer who leads the firm's Mergers & Acquisitions and Private Equity teams. Cathy was made an officer of the New Zealand Order of Merit in 2016 for her contribution to the law and women.
Cathy leads the firm's dedicated China practice. Her team has extensive experience in advising Chinese businesses investing in New Zealand, as well as New Zealand entities negotiating transactions with Chinese partners.
Cathy is a board member of the NZ China Council. She was named the Veuve Clicquot Business Woman Award Winner 2010 (NZ) and awarded, in the 2013 Euromoney Australia's Women in Business Law Awards, the Mergers and Acquisitions and Private Equity Award for Australasia. She has recently been appointed to the Board of the NZ Treasury having served on the Commercial Advisory Board to the Treasury since its inception.
She is a former member of the Securities Commission and the Capital Markets Development Taskforce.
Neil Paviour-Smith
Neil Paviour-Smith has over 25 years experience in various roles in New Zealand capital markets. He is Managing Director of Forsyth Barr Limited, a leading NZX sharebroking firm and investment bank. Neil is a Director of the New Zealand Exchange (NZX Limited) and Chartered Accountants Australia-NZ and Pro Chancellor of Victoria University.
He is a Fellow of the Institute of Finance Professionals NZ, having been Chairman of the NZ Society of Investment Analysts 1999-2001. Neil was an inaugural recipient of a Sir Peter Blake Trust Leadership Award in 2005.