Police are looking for Patrick Dixon, a Maori man aged 30, in connection with a shooting in Manurewa early this morning.
They have described Dixon as of medium build and 177cm tall.
He has a tribal tattoo on his left arm and a tattoo on the left side of his neck.
He has warrants to arrest for unlawful carriage and possession of a firearm.
Dixon is believed to have connections in both Counties-Manukau and the Whangamata and Waihi areas, police said.
Detective Inspector Uraia Vakaruru said the public should not approach Dixon, and instead call police.
The vehicle involved in last night's incident, in which a police car was repeatedly fired upon during a short pursuit, has been found in Manurewa.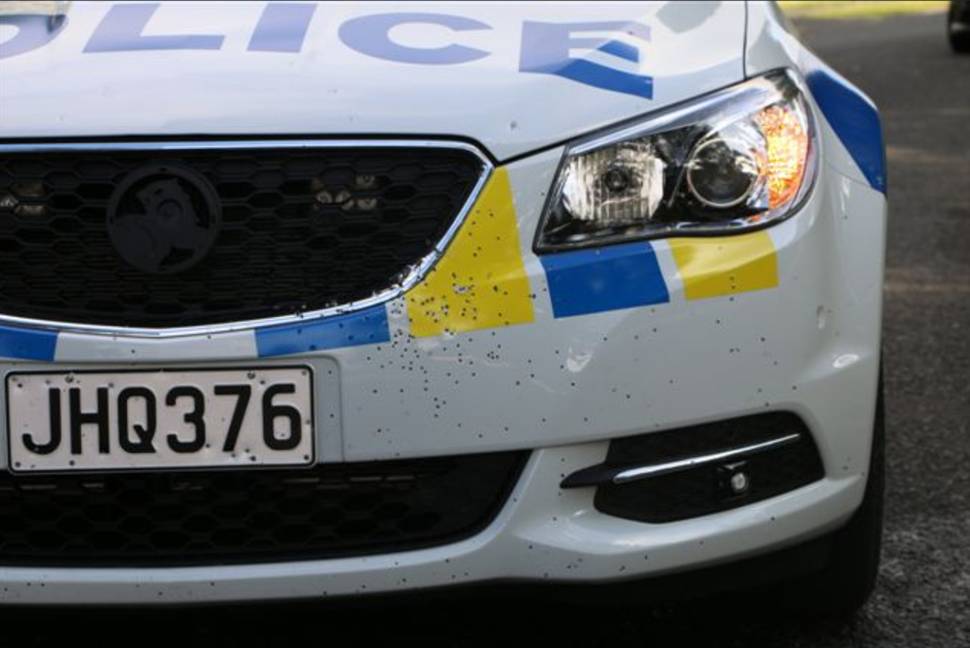 Superintendent John Tims said he was "very, very grateful" neither the officer nor anyone in the community was hurt in what was a dangerous situation.
He was "absolutely proud" of the officer, Mr Tims said.
"He attempted to keep himself safe and our community safe and I commend him for his actions.
"Policing is a dangerous job and it can just jump up at any moment and change."
The officer had access to a secured firearm in his vehicle, but did not use it.
Mr Tims said the officer involved was a shift commander, a role in which officers routinely work alone.
"That's his role, to keep watch over all our resources and what's happening within the community."
The officer had access to a secured firearm in his vehicle, but did not use it.
"He's doing as well as he can. He's very experienced so he's taking it in his stride. He's got the support of myself, absolute respect for what he did."
Mr Tims said he supported the officer's decision to pursue the vehicle after he was first fired upon in Friedlander Rd.
The shooting was not believed to be connected to another in Mangere during the weekend, in which three men were were injured, Mr Tims said.
He did not believe the number of shootings was increasing.
"They're rare but they do get highlighted in the media so it does become more noticeable."
A firearm used, believed to be a shotgun, has not been recovered, Mr Tims said.
The public could be assured a large police team were working on the investigation and were focused on finding those responsible, he said.
A section of Winsford St in Manurewa remained cordoned off this afternoon.
Armed police stood guard as a forensic examination occurred in the street where the pursuit was abandoned following a second round of gunfire.
Manurewa resident Lisa Anderson said police had possibly found the car on John Walker Drive. An ambulance was on stand-by, she said.
Police earlier said the occupants of white Nissan Sunny failed to stop after being spotted acting suspiciously in Friedlanders Rd just before 4am. Police say a passenger leaned out the window of the moving car and twice fired a series of gunshots at police.
Several bullets struck the police car, but missed the officers, as the car fled about 2km to Winsford St, where the pursuit was abandoned.
Ms Anderson, who lives in Fairlight Pl, just off Winsford St, was woken by the sound of gunfire. She heard four shots -- the first three close together, followed by a fourth moments later.
"It was really loud. I thought it was in our street. It was freaky," she told the New Zealand Herald this morning.
She ran to the front door to investigate, before changing her mind as her hand reached the door handle.
"I stopped myself. I thought 'what am I going into?"'
Instead she ran to a sleepout at the rear of the property, shared by her mother and her 16-year-old son. Her mother was asleep but her son had also been woken by the gunshots, she said.
It was clear neighbours were also disturbed, with dogs barking and lights switched on.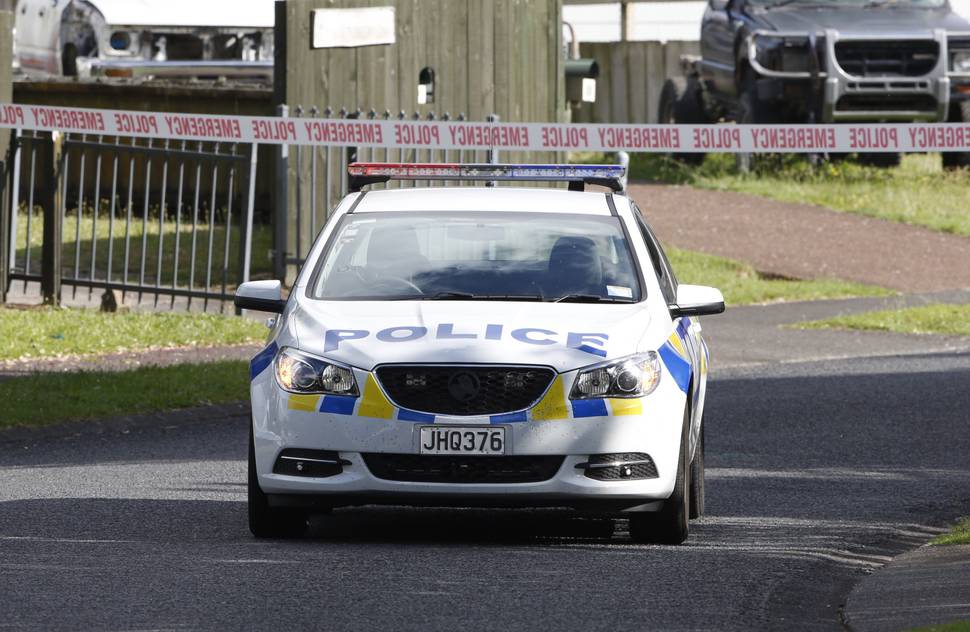 She had lived in Manurewa all her life, but had never experienced anything like it.
"It's a bit of a shock. It's too close to home."
Police said the incident early this morning lasted less than five minutes.
Counties Manukau District Commander John Tims said he was extremely proud of the officer involved.
The Police Commissioner says there will be a thorough investigation.
Mike Bush said staff and community safety continued to be a top priority for police after shots were fired at officers during an incident in Counties Manukau.
He expressed relief no staff or public were injured during the incident.
"It's of huge concern to me and my executive any time that criminals threaten staff or the public with firearms, and shows we can never be complacent when dealing with these incidents," he said.
Mr Bush said there would be an investigation into this morning's events and any lessons learned would be used in similar situations in the future.
"Dealing with armed offenders is among the most dangerous and high risk situations that our staff encounter, and I acknowledge those of our staff who respond courageously to these incidents to keep the community safe," he said.