Candice Warner, wife of disgraced Australian cricketer David Warner, has spoken about the incident in which South African fans wore Sonny Bill Williams masks to mock her over a tryst with the Kiwi rugby player.
Warner said the family had been through a tough time since the ball-tampering saga but the SBW masks incident had stuck with her.
During the same tour at which her husband was banned for 12 months, a number of South African fans wore cardboard cut-out masks of Sonny Bill Williams as a way of getting to David Warner, while she sat in the stands.
The fans were trying to remind Warner of the now infamous meeting his wife had with the All Black in 2007. The pair were photographed inside a nightclub toilet in a compromising position.
Candice Warner told The Courier Mail she miscarried the couple's third child and says the emotional toll the incident took on her would have been partly responsible for it.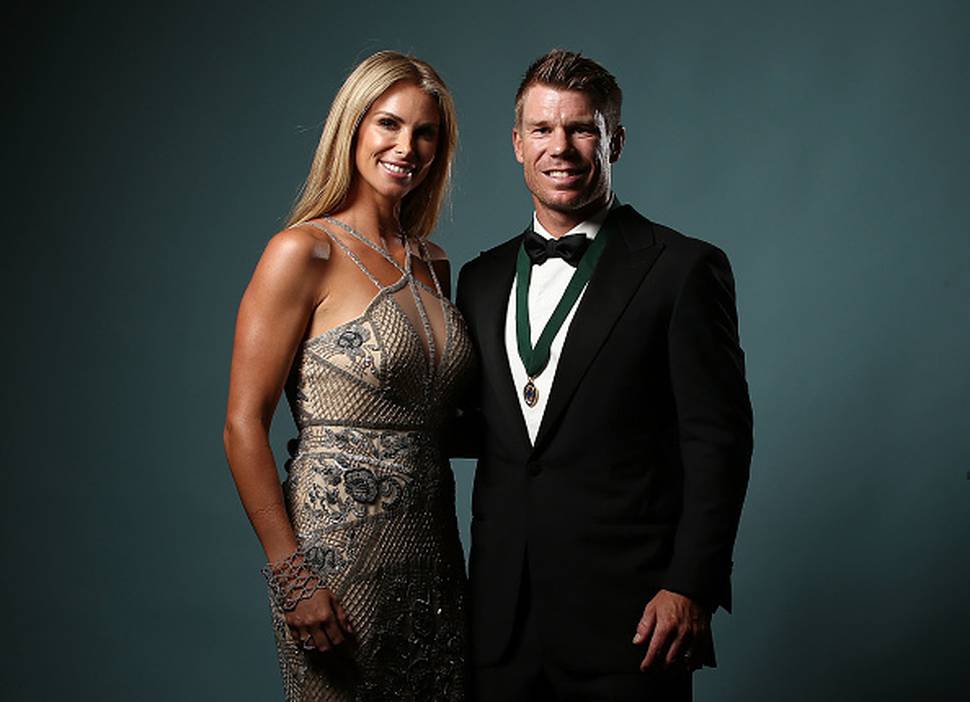 "It's not acceptable. The thing about sport is that no matter your religion, no matter your sex, no matter your beliefs, you should be able to go to a sporting match and sit there and support whatever team you go for," she said.
"It shouldn't matter about your race, religion, your anything, you should be safe from all that. So that's the one really disappointing thing — for me to go to a sporting match and to be shamed and to feel the way I did was just so wrong."
She said she struggled to comprehend what the fans were hoping to achieve with their actions and called the display "repulsive".
She warned people to think about the consequences their actions could have.
"Because it was terrible, it was shocking, it was repulsive, it was every word you can think to describe it, and I could quite possibly see that someone could take their life over something like that," she said.
Despite the hard times, she says her family is now "happy" and the incident gave her a chance to "reset" her life.