One of this country's most complicated engineering projects has seen Auckland's historic stone Central Post Office lifted slightly.
Scott Elwarth, the head delivery manager of the $3.4 billion City Rail Link (CRL) train project, said the 1912 building was lifted by just 2mm and placed on to new foundations which go down 20m.
The foundation work beneath the Category One heritage building was necessary to extend the existing tunnels beneath the ground to make the new connection which will run to Mt Eden.
The stone building weighs 4000 tonnes, making it the heaviest in New Zealand to be moved, Elwarth said.
"So much depended on this being 100 per cent successful, there was absolutely no room for error," he said.
"In all, we had to transfer 4000 tonnes of the building weight onto a series of underpinning frames to protect it from moving while tunnel construction happens," Elwarth said.
In 2011, engineers moved the 740 tonne 1886 Birdcage hotel building back to its original site near Victoria Park. It was shifted about 40m up Franklin Rd so the Victoria Park tunnel could be built, then shifted back.
Nick Adams, in charge of construction for the CRL's C1 contract which includes work at the Britomart transport hub, said building temporary foundations under the CPO was extremely difficult.
So much depended on this being 100 per cent successful
Lack of available space, lack of head room, depth of underlying bedrock and transferring the weight of the building on to new foundations so the trains could pass beneath it were some of the challenges.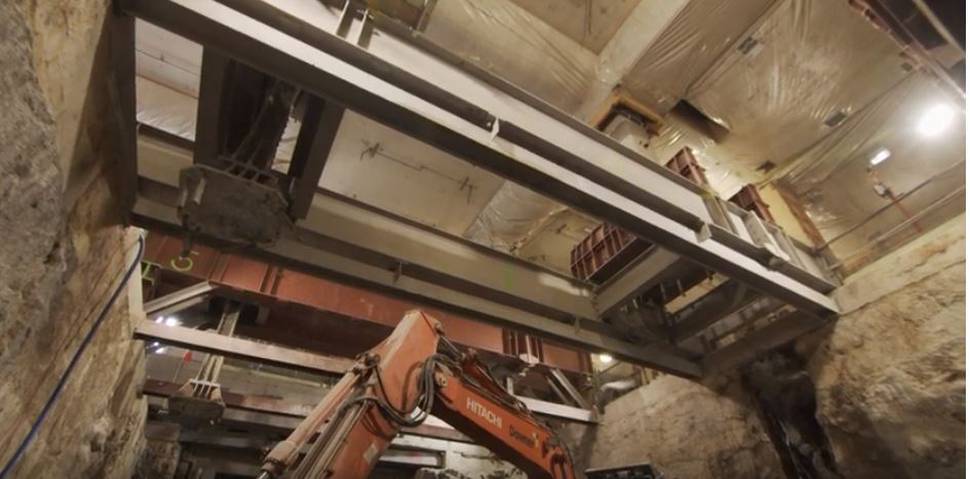 Before the new tunnels could be built, he said significant enabling activities were needed: construction of temporary accommodation for the train station's operations, construction of a coffer dam to house the rail tunnels and installation of the underpinning structures.


For more property news and listings go to oneroof.co.nz
"All aspects of the construction need to be undertaken carefully given the key requirement not to disrupt station operations nor adversely affect businesses and other neighbours," Adams said.
"I've worked on a number of large infrastructure projects here and overseas and this one is a great challenge," he said.
The project is scheduled to be finished in 2024.