A report in The New York Times that Chinese and Russian spies are often listening in on US President Donald Trump's conversations with his friends made on his unsecured iPhone drew an unusual response from the Chinese foreign ministry spokeswoman.
If Trump is concerned about the security of his iPhone, he can consider switching over to a Huawei, or cut off communications altogether, Hua Chunying, the foreign ministry spokeswoman, said in response to a question about the Times report.
She dismissed the report as another example of "fake news".
"Seeing this report, I feel there are those in America who are working all-out to win the Oscar for best screenplay," Hua said at the ministry's regular briefing in Beijing on Thursday.
American spy agencies had learned that China and Russia were eavesdropping on the president's cellphone calls, with China seeking to use what it learns from the calls to prevent an escalation of a trade war with the US, according to the Times report, which cited several former and current officials.
Both the US and Australia have barred Huawei from supplying technology to the government, arguing they pose a security and privacy risk due to the company's ties to the Chinese government, which Huawei denies.
On track to ship 200 million handsets to both domestic and global markets this year, Huawei surpassed Apple in global smartphone shipments in the second quarter of this year. That put Huawei in second place behind perennial industry leader Samsung.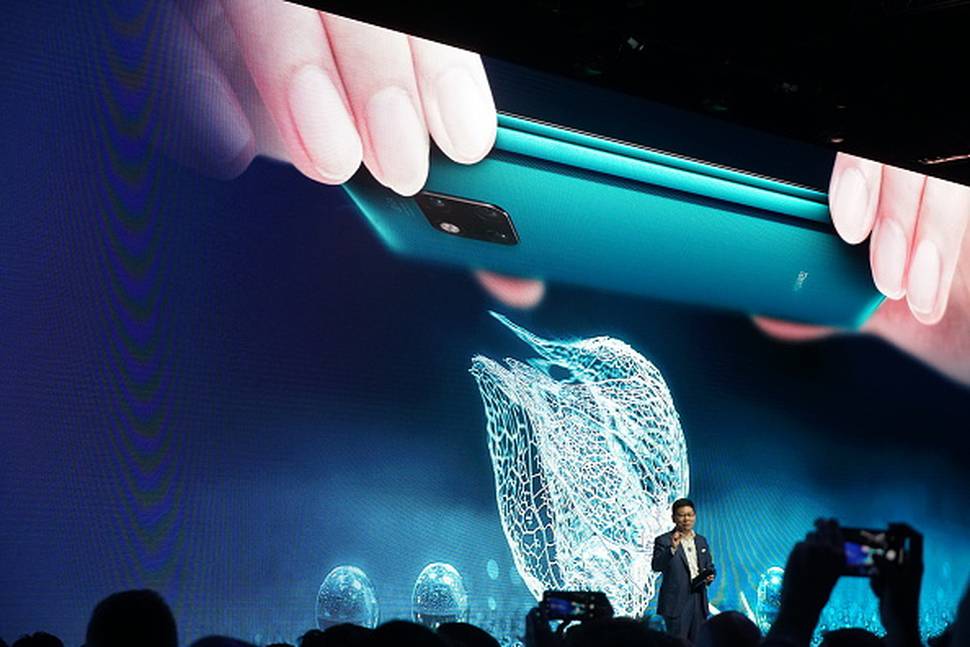 Huawei, however, may slip back to third place in the past quarter as Apple shipments were expected to receive a boost from its new iPhone models.
Huawei did not immediately comment when asked about the Chinese foreign ministry remark.
Ironically, should Trump really want to get a Huawei phone, he may have to go through parallel channels. That is because Huawei said it will not sell its new flagship Mate 20 and Mate 20 Pro smartphones in the US.
Read more:
Huawei boss stuns audiences by giving (digital) life to toy panda
The company earlier this month unveiled four new models under the Mate 20 series, priced between $1199 and $1499 in New Zealand.
- South China Morning Post