The "big, gutsy" decrepit villa in the heart of Kingsland snuck under its expected sale price today but still reaped a little over $1.3 million.
Matt and Ryan's Property Page, who are Barfoot and Thompson real estate agents, posted the property sold today for a price of $1,362,000 despite its CV of $1.5 million.
Earlier this week Barfoot and Thompson real estate agent John Elgar said the central Auckland property had "huge interest".
He said the deceased estate at 7 New Bond St had 72 groups enter its doors and have a look around.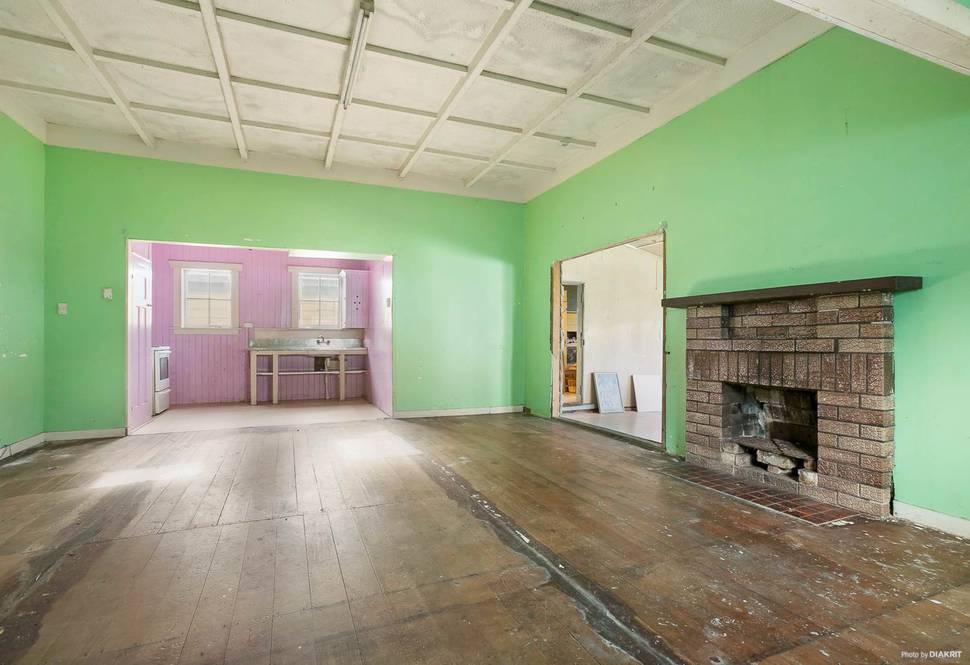 Deemed the ultimate fixer-upper, it was built in the 1900s and was described as a "spacious elevated villa" with four bedrooms and one bathroom on a 607m2 level site.
"The ornate ceilings, architraves and wooden floors are all still intact," the listing stated.
A large shed also sits at the back of the property which Elgar suggests could potentially be transformed into a home office or sleep-out.
"It's one of the biggest sections in Kingsland", he said.
The land alone was valued at $1.3 million and when the property was last valued in 2014, it came with a price tag of $1.2 million, an increase of $730,000 since 2011.