Ratings agency S&P Global Ratings will be keeping a watching brief on Fonterra's debt after the co-operative today produced its first annual loss since its inception in 2001.
Fonterra's net loss came to $196 million for the July year, which compared with a profit of $745 million in 2016/17.
On a normalised basis, Fonterra's net profit came to $382m, almost half the previous year's, but in line with market expectations.
Fonterra's gearing ratio bumped up by 11 per cent to $6.2 billion, driving the gearing ratio to 48.4 per cent to beyond the co-op's own comfort levels of 40 to 45 per cent.
Chief financial officer Marc Rivers said most of the increase in gearing ratio came from the previously advised $232 million compensation payment Danone and the $439 million-write-down in Fonterra's 18.8 per cent in holding in China's Beingmate.
Rivers said Fonterra aimed reduce its debt by $800 million through improved earnings and by looking at its assets.
S&P Global said Fonterra looked to be making the right moves to get its debt load back down to more comfortable levels.
"The company's gearing is in a worse position than it should be, but importantly management and the board have not stepped back from the situation," S&P analyst Graeme Ferguson told the Herald.
"They understand the gravity of the situation and it appears that they are being a bit more disciplined," he said.
" They are taking a more methodical approach to repairing the balance sheet through to 2019," he said.
The agency had a "line of sight" through to 2019, which was compatible with its current A minus rating for Fonterra.
"If we lose that line of sight then the rating will come under pressure," he said.
Despite the annual loss, the 2017/18 payout to farmers will be $6.79/kg, comprising a farmgate milk price of $6.69/kg and a 10c dividend, and the third highest in a decade.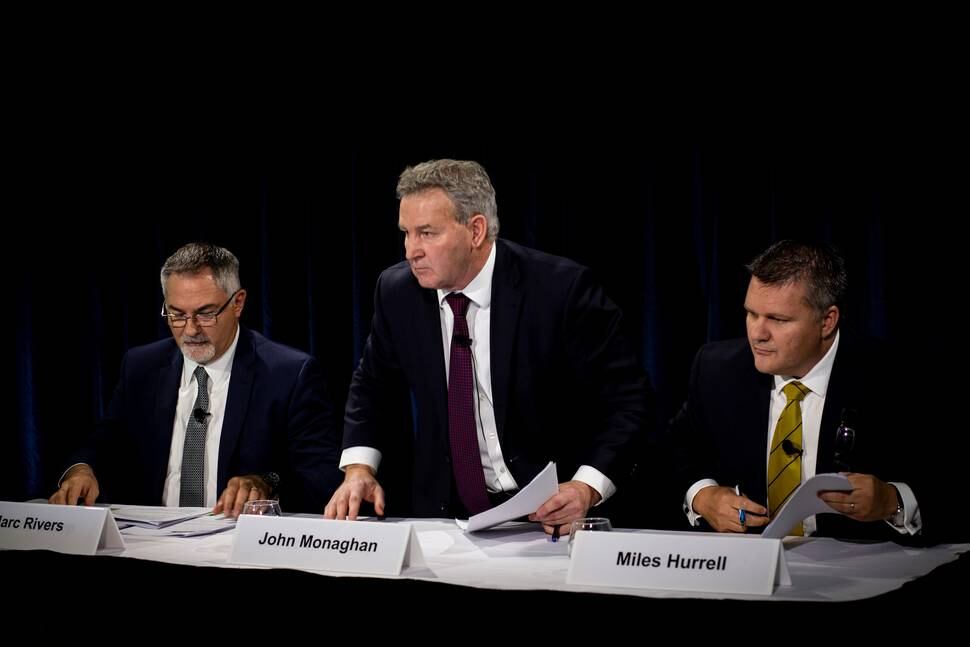 Chief executive Miles Hurrell said the co-operative's business performance must improve.
"There's no two ways about it, these results don't meet the standards we need to live up to," he said in a statement.
Aside from the Danone and Beingmate one-offs, Hurrell detailed other factors that had taken the company into loss.
"First, forecasting is never easy but ours proved to be too optimistic.
"Second, butter prices didn't come down as we anticipated, which impacted our sales volumes and margins.
"Third, the increase in the forecast Farmgate Milk Price late in the season, while good for farmers, put pressure on our margins.
"And fourth, operating expenses were up in some parts of the business and, while this was planned, it was also based on delivering higher earnings than we achieved," he said.
Hurrell said Fonterra was taking a three pronged approach to getting company back on track that would involving taking stock of the business and all is investments, fixing those parts of the business that are not performing, and ensuring more accurate forecasting.
Fonterra will now embark on a roadshow meetings to brief its farmers to go over the result.
"We have lost a lot of trust from our farmer shareholders and also the unit holders," chairman John Monaghan said.
"We need to work hard to get that back and we will be doing everything under out control to do that," he told NZME's The Country radio show.
Fonterra has undertaken a strategic review of its 18.8 per cent stake in Beingmate but Hurrell and Monaghan declined to be drawn on whether the stake was up for sale.
Despite its troubles, Fonterra said farmers were looking at a total available for payout of $7.00 to $7.10/kg for the 2018/19 year, which would be one of its highest ever payouts.
Fonterra's units, which give investors access to Fonterra's dividend flow, last traded on the NZX at $5.01, up four cents on the day, but down by almost 19 per cent over the last 12 months.