The buyers are out there, but the mood is cautious - that seems the upshot from an afternoon spent at real estate agent Barfoot & Thompson's city auctions.
Six homes went under the hammer at yesterday afternoon's auction and only two sold.
Yet there was a big winner. A tense bidding war drove the price of a renovated Ponsonby home on Ponsonby Terrace up to $2,316,000 - or more than $230,000 higher than its July 2017 rateable value as listed on property website QV.
FOR MORE PROPERTY NEWS AND LISTINGS GO TO ONEROOF.CO.NZ
A three-bedroom Pakuranga weatherboard also sold $10,000 higher than its RV when it went for $955,000 at the auction attended by about 30 people and eight bidders.
However, sellers of a Point Chevalier three-bedroom home and Mount Albert apartment refused offers of $1,050,000 and $750,000, respectively, while a small Te Atatu bungalow and Freemans Bay home failed to attract any bids.
By contrast, Barfoot & Thompson's morning auction was more successful with five of six homes selling.
Despite such unpredictability, the market was still ticking along overall, Barfoot & Thompson managing director Peter Thompson says.
"The sales data for June is a mix of up and down numbers, but overall sales, prices and availability remained stable," he said in the company's 2018 Housing Market Update.
"Sales numbers for June at 903 were solid for the start of winter, and while as expected were down on the 1027 sales in May, they were 5.6 per cent higher than at the same time last year."
For CoreLogic research analyst Kelvin Davidson, the prevailing mood is caution.
He said his team had spent the past weeks travelling the country to give presentations on the property market and gauge sentiment among audiences, ranging from banks to Government departments.
"[There was] an acceptance that volumes and values have slowed, and a healthy dose of caution about the next year or two," he said in a report released this week
But there was not pessimism, he said.
This was because New Zealand property values had historically only ever fallen by more than 4 per cent when hit by a major economic shock, such as 2008's Global Financial Crisis.
Investors also appeared to remain positive about the market, despite proposed Government measures aimed at raising the taxes they paid.
Davidson said his teams "road tripping" had not changed their expectations buying and selling activity would remain roughly steady at 80,000 sales per annum this year and next and that property values would also remain broadly steady.
It also suggested big jumps in sale prices, such as that for the home on Ponsonby Terrace, may come down to purchases made in passion.
At yesterday's auction, the Herald watched as the young couple who bought the Ponsonby home pulled out their phones' calculators to crunch the numbers in the dying moments of the sale.
They had been locked in a tense, drawn-out bidding war with a smartly dressed professional and a phone bidder.
The price climbed to $2,310,000 before edging on in $1000 increments until the couple put in their final bid after their agent coaxed them to go for it just one more time.
When the hammer finally fell in favour of the surprised and happy couple, among those rushing to congratulate them was a curious neighbour from Ponsonby Terrace, who had come along to watch.
"I saw you at the open house, and I thought she really wants this house," she said pointing to the woman with a smile.
31 Ponsonby Terrace, Ponsonby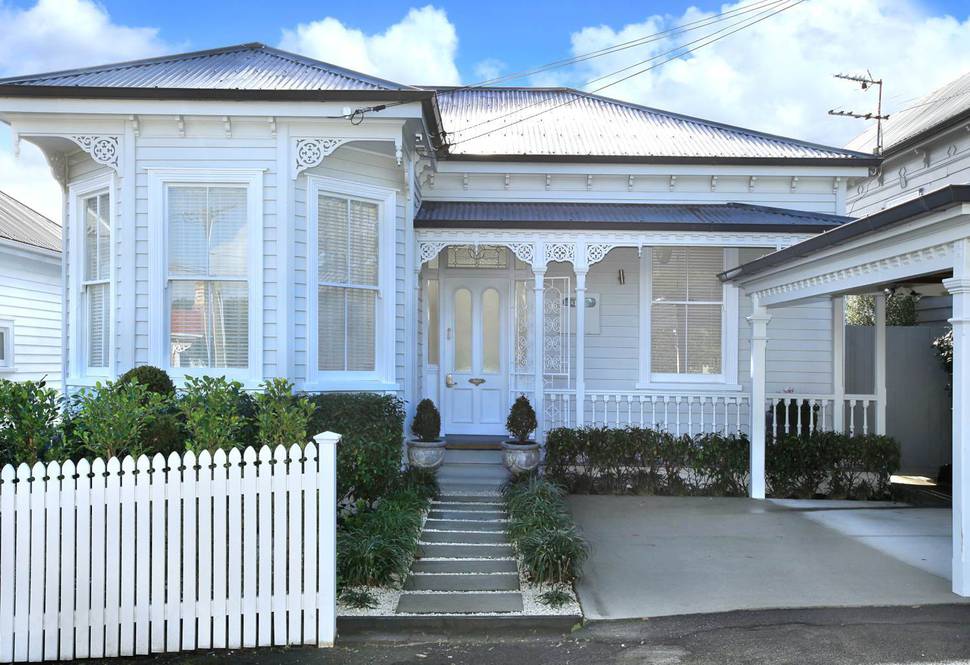 Sold for $2,316,000
Opening bid: $1.8m
A renovated three-bedroom home featuring an open plan living-and-dining area, decking and landscaped garden that is located a short stroll from Ponsonby Rd's restaurants and coffee shops.
1/1 Greenhill Crescent, Pakuranga
Sold for $955,000
Opening bid: $780,000
A "sunny family home" renovated two years ago with three bedrooms and a "designer" kitchen that is located a short walk from Pakuranga Mall.
207A Point Chevalier Rd, Pt Chevalier
Not sold after a final bid of $1,050,000
Opening bid: $950,000
A three-bedroom home with modern kitchen, "beautiful" polished floors and double garage.
8A Matipo Rd, Te Atatu Peninsula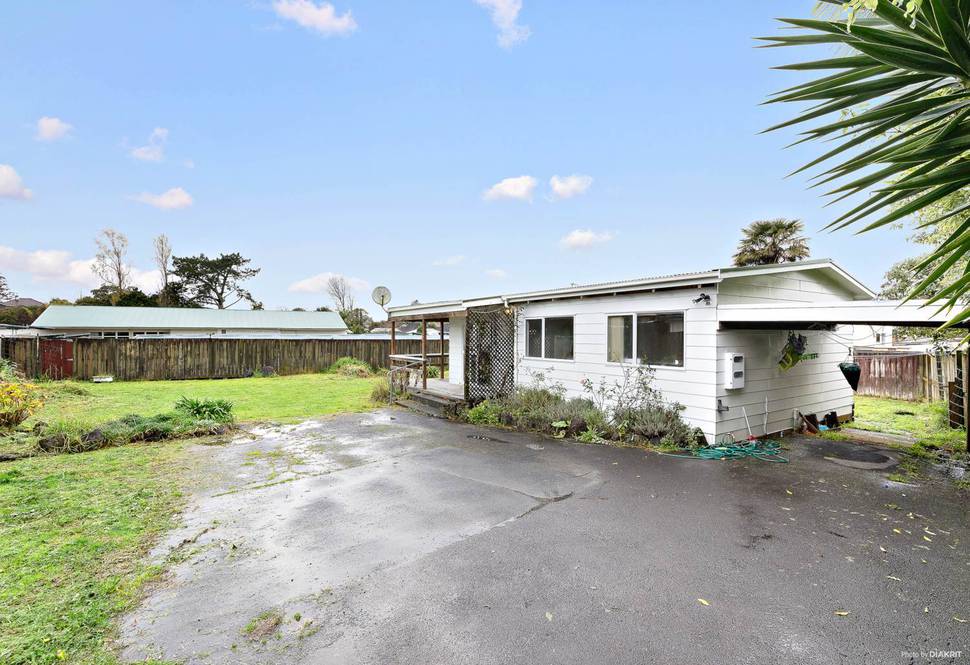 Not sold after receiving no bids
A 1970s two-bedroom bungalow in a "sought after location".
2B Collingwood St, Freemans Bay
Not sold after receiving no bids
Opening bid set at $2m by auctioneer
An "elegant" 1920's plastered brick villa with three bedrooms, an open-plan living area and a tranquil courtyard.
60/3 Wagener Place, Mt Albert
Not sold after a final bid of $750,000
Opening bid: $700,000
A three-bedroom townhouse with a large decking and courtyard, located opposite Westfield St Lukes shopping centre.