McDonald's: "If the US wins, you win!"
Before the start of the 1984 Olympics, McDonald's came up with the idea of giving away free food for every medal that the United States won during the Games.
After purchasing an item at the fast food chain, customers would get a scratch card with an Olympic event on it. If the US team won gold in that event, the customer would get a free Big Mac; silver won free french fries; and bronze won a soft drink.
Based on the 1976 medal tally, in which the US team won 94 medals – 34 of which were gold – McDonald's was set to make a healthy return on its promotion.
However, unbeknownst to the marketing team at the time, East Germany and a number of Eastern Bloc countries decided to boycott the Games for political reasons, leading to the States winning an unexpected 174 medals, 83 of which were gold.
As a result, McDonald's was forced to give away more free food and drink than expected, including double the number of Big Macs.
Coca-Cola: soggy banknotes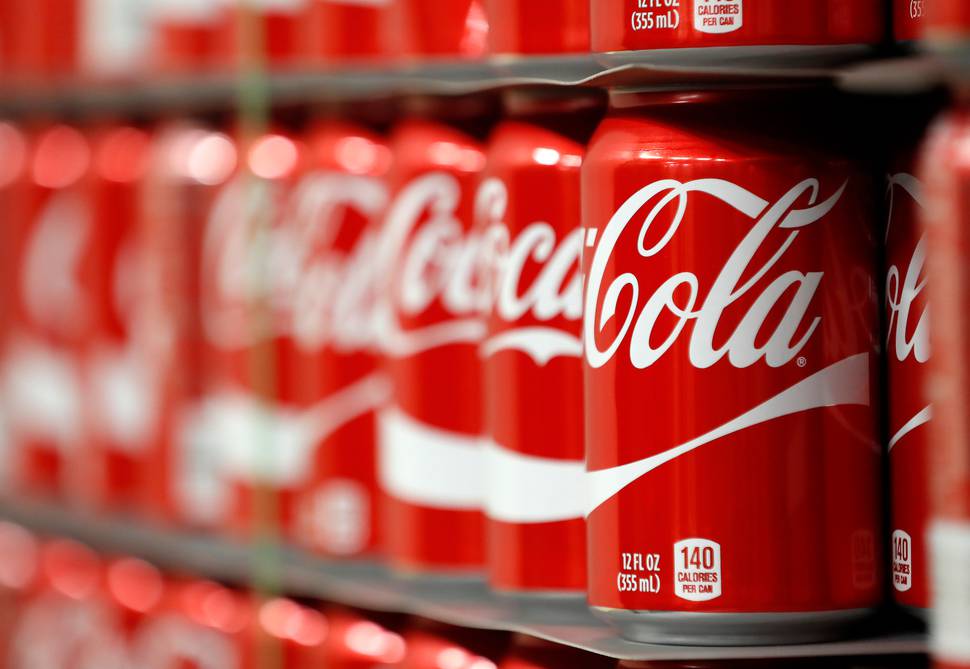 In 1990, Coca-Cola's marketing team came up with the idea of hiding banknotes inside special mechanical cans, which were dubbed "MagiCans".
Notes ranging from US$1 ($1.48) to US$500 were put in the cans, as well as gift vouchers, which were spring-loaded and would pop out once the can was opened.
Though initially the marketing stunt was a success, leading to a rise in sales, multiple winners began to complain of receiving soggy and "foul-smelling" money because faulty seals had caused the notes to come into contact with the liquid.
Coke ended the campaign after only three weeks due to the negative publicity regarding faulty cans.
The Hoover Company: free flights to America
In 1992, the British division of The Hoover Company decided to drum up sales during the pre-Christmas lull.
The marketing team launched a promotion to give anyone who spent at least £100 on a Hoover product free return flights to the US for two people.
The promotion was so popular that instead of attracting the 50,000 shoppers expected, more than 200,000 people bought a Hoover product in return for the free flight.
The marketing campaign ended up costing the company a whopping £48 million ($93.8m), and the majority of people who took up the offer did so because the flights were worth significantly more than £100 – not because they wanted the actual appliance.
American Airlines: unlimited first-class travel
In a bid to drum up new business, American Airlines came up with an idea in 1981 to offer lifetime passes that would entitle the holder to unlimited first-class travel for the rest of their life.
The hefty upfront fee of US$250,000 meant that only 66 people bought the pass, but because "unlimited" really meant unlimited, some members of the group ended up costing the airline more than US$1m a year.
One customer flew 16 round trips from Chicago to London in a 25-day period, while another flew 18 times in a single month in 2004.
As a result, American Airlines raised the price of its pass to US$600,000, then to US$1.01m, before eventually stopping their sale entirely in 1994.
Walkers crisps: free £10 for predicting rain
In 2010, Walkers launched a promotion for customers to predict the weather in return for £10.
Players could enter with a code number printed on a Walkers packet, which when tapped into the company website would let them pick a time and place where they think it would rain.
If one millimetre of rain fell between the four-hour window in the location chosen, they would win £10.
The company spent more than £660,000 in £10 payments and was on course to pay out £1m in prize money when the website suddenly crashed and the promotion was ended a week later.
Tesco: price match with Asda
Tesco launched PriceCheck in 2011, which advertised that if Asda ever beat it on a price, it would reimburse customers twice the amount of the price gap.
It wasn't long before customers began to find ways to buy items they didn't actually need but would net them large cash refunds, often of more than £100, which would then cover the cost of their entire basket.
Shoppers even came up with the best strategies for getting refunds and shared them on Internet forums for others to take advantage.
As a result, Tesco introduced a cap of £20 on any refund entitlements.
Build-a-bear: "Pay your age" offer
Build-a-bear shops descended into chaos this week as thousands of shoppers rushed to their stores for a "pay your age" toy offer for children.
The retailer was overwhelmed with the response to its promotion, which saw bears that usually cost £20 on sale for as little as £1.
Build-A-Bear said the promo "greatly exceeded expectations" and it was forced to cut off the offer early due to "extreme crowds and safety concerns".
Parents said they were "disgusted" by the queues and security that left many children "heartbroken" at missing out.
This story was first published by the Daily Telegraph and reproduced with their permission