A retirement village is nearing completion on a former 100-year-old Remuera bowling club and its developer says he understands why local opposition to his company's plans was so strong.
"Totally," said Guy Eady, chief executive of retirement specialist BeGroup. "You're losing a green space and having two years of construction. I would not want to be in that position either."
But he says the Unitary Plan seeks intensification, the city has a rapidly ageing demographic, and retirement village demand is strong, particularly in Remuera - all factors contributing to Be Rawhiti Holdings' decision to purchase the site at 14 Rangitoto Ave for $8.1m four years ago.
"People want to age in the area they live in," says the former Oceania executive, referring to last year's closure of the Caughey Preston rest home nearby.
Read more: Caughey Preston rest home to close
Feelings ran strong, Eady says.
"When I bought the site, I knew there'd be a fight. I know everybody in this neighbourhood and I knew people were not going to love it," said the developer who went to King's College in Otahuhu, grew up just a few streets away and lives on nearby Portland Rd.
"We had a fairly entertaining hearing," Eady said of the consent application process which went to independent hearing commissioners. "They had letters sent through their personal letterboxes. We ended up with security at the hearing."
Now, 99 places are being built: 68 bed-sit style studio hospital rooms with lounges, 27 independent living apartments and a further four units on Ara St, he said. Included in the plans are 20 beds in a separate area for dementia care.
As well as the bowling club, BeGroup bought a further two sites.
"It's costing about $40m to build," Eady said.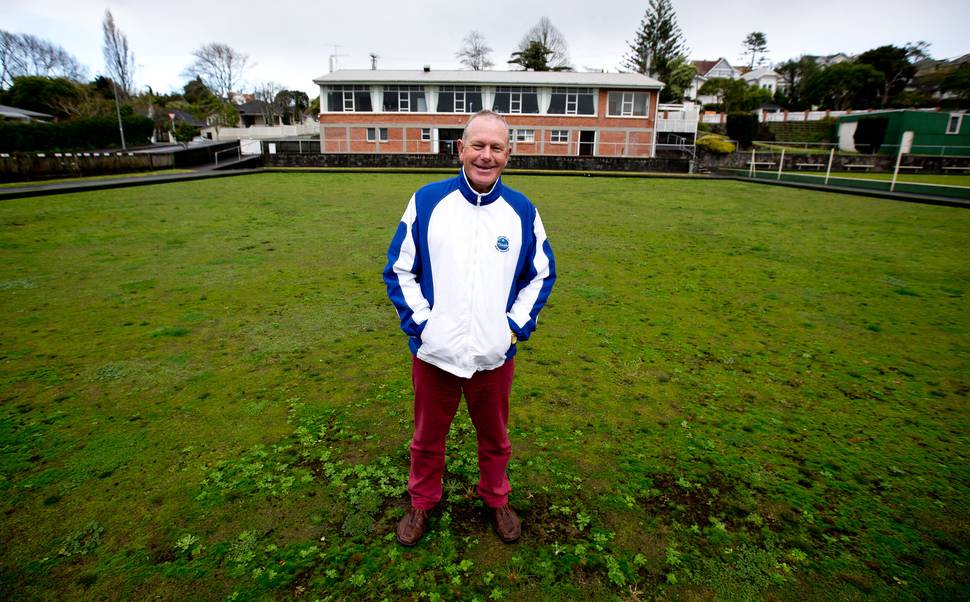 The village has risen in a residential-only neighbourhood full of big character homes on stand-alone sites, on a block bounded by Rangitoto Ave, Rakau St and Ara St. At its tallest, the buildings are three levels high but the site slopes so the elevations are lower on Rangitoto Ave.
Read more: Bowls greens tipped to fetch $5m
Eady said 70 was the minimum age. Out of the 27 independent living apartments, deposits had been taken on 14 by mid-June, he said. The deferred management fee - what you lose when buying there - is 30 per cent spread across three years. Pets are allowed only with the management's agreement.
Weekly fees are yet to be set but Eady indicated they could be around $350/week.
In 2014, the Herald reported how neighbour Troy Churton had opposed changes to the bowling club and tried to get council backing to keep the land for recreation.
Read more: Village for aged planned on $8m bowls site
The high sale price suggested a strategic intention for the future of land that would not comply with the existing land use controls, he said at the time. That was borne out by the club lodging submissions to the Proposed Auckland Unitary Plan seeking a zone which allowed a higher density of housing than the nine sites ranging from 504sq m to 1009sq m, approved by the council two and half years ago.
He said a "good lobby of locals" filed submissions against the club's submissions.
Asked how he felt about the new development now, Churton said he would not comment "for obvious reasons." Since the sale, he has been appointed the national manager of retirement villages for the Commission for Financial Capability.