Shares in Fisher & Paykel Healthcare fell almost four per cent this morning, despite the company reporting another record full year result.
The company said it was on track to reach $1 billion operating revenue next year and results were at the upper end of its forecast.
Early trading saw the market react negatively however with shares falling 3.67 per cent to $12.86.
"The market was a little disappointed with the guidance that they have given with the year ahead," said Mark Lister, head of private wealth at Craigs Investment Partners.
"The result was pretty much in line with expectations (but) the profit guidance for the 2019 financial year was about 3 per cent below what analysts were predicting," he said.
"It's hardly a big miss but this is how share prices operate - they factor in the future and react accordingly."
For the year ended March 31, the company posted net profit after tax of $190.2 million, up 12 per cent.
Operating revenue was $980.8m, up 10 per cent on the previous year with 87 per cent of this coming from recurring items such as consumables and accessories.
The company is a leader in the business of respiratory technology, making a range of equipment from humidifiers to breathing masks and systems to treat obstructive sleep apnoea. Its products are sold in more than 120 countries.
Managing director Lewis Gradon said he was pleased with the result.
"Our consistent long-term strategy has again delivered strong revenue and earnings growth over the past financial year and, over this same time period, our products and systems were used in the treatment of an estimated 13 million patients around the world," he said.
Over the year, revenue from Hospital products rose 14 per cent to $572.1m, and Homecare rose 4 per cent to $398.1m.
"We are pleased with the consistent growth we are seeing in our Hospital product group," Gradon said.
"In particular, our Optiflow nasal high flow therapy is driving significant growth, benefiting from a growing number of influential clinical studies pointing to its effectiveness in reducing the need for more invasive therapies and reducing the length of hospital stay for patients.
"This was reflected in robust second half constant currency revenue growth of 25 per cent from new applications consumables."
Growth in homecare wasn't as strong as previous years however Gradon said new products in this area would help boost revenue in the coming year.
The company said it had made good progress with construction of the fourth building on its Auckland site and the second manufacturing facility in Mexico.
Fisher & Paykel is continuing its substantial investment in research and development, growing its investment in the area by 10 per cent to $94.7m or 10 per cent of operating revenue.
"[During the year], our F&P 950 respiratory humidification system for adults is continuing to be rolled out around the world, and the neonatal version was recently launched in New Zealand and Australia," Gradon said.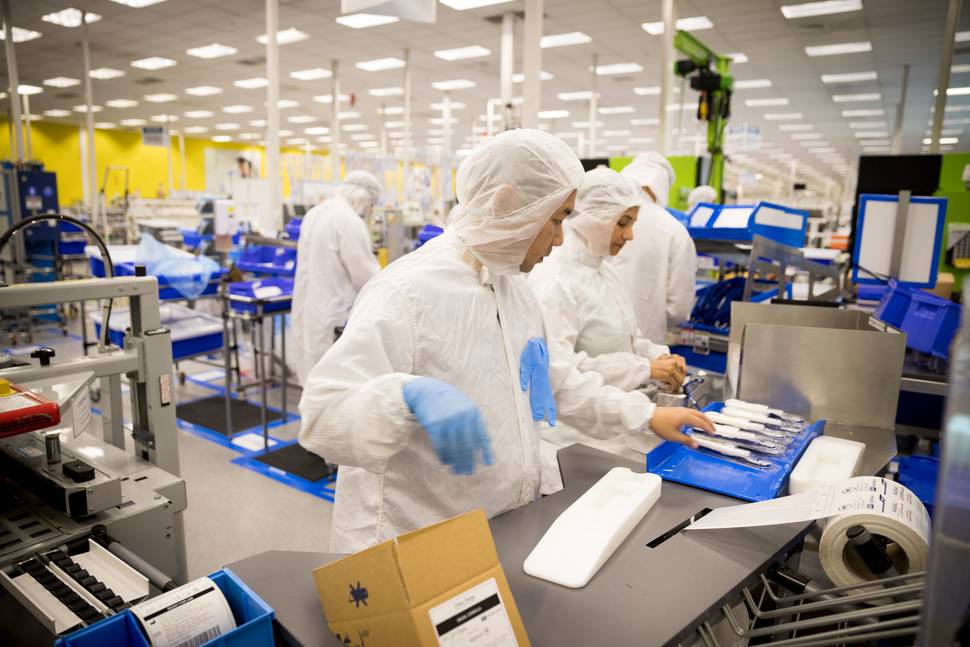 "Looking out further, we have a strong new product pipeline including more new humidification systems, flow generators, masks and consumables."
The business has approved a final dividend of 12.5 cents per share, taking the total dividends for the year to 21.25 cents per share - an increase of 9 per cent on the previous year.
Gradon said capital expenditure for the 2019 year was expected to be about $160m to $170m as it increased capacity in its New Zealand and Mexico facilities.
"We are well positioned to meet the growing demand for our products from an increasing investment in healthcare across the globe," Gradon said.
"At current exchange rates we expect full year operating revenue for the 2019 financial year to be approximately $1.05 billion and net profit after tax to be approximately $210 million."
Shares opened on the NZX at $13.35 this morning.
The company is a consistent outperformer on the NZX, with a market capitalisation of $7.6 billion.