While all the trade war drama played out in the White House this week, New Zealand's other major trading partner, China, was quietly making dramatic changes to its constitution and economy that could ultimately prove more significant.
At the National People's Congress, now under way in Beijing, numerous changes will be ratified including the one that allows Chinese President Xi Jinping to extend his term in office indefinitely.
That in itself is clearly a concern for democratic nations, although it hasn't been met with widespread condemnation in New Zealand or throughout the Western World.
Donald Trump even appeared to endorse the move in offhand comments made at a fundraising event last week.
Obviously, for pragmatic reasons New Zealand remains cautious and diplomatic around its relationship with China. It is a special one and has helped the economy grow steadily through a time when the rest of the world has struggled.
In fact, a key reason the need to criticise the constitutional change hasn't felt pressing is that, from a New Zealand economic perspective, Xi has been an overwhelmingly positive force.
Unlike his US counterpart, he believes in globalisation and free trade. China has a stable, well-managed economy and is investing in the Asia Pacific region.
Let's face it, compared to a US President who tweets his foreign policy and thinks trade wars are a good thing, China's establishment seems a beacon of disciplined and rational thinking.
But even if we choose to ignore concerns about the tightening of social control within China and see Xi's regime as a good one for the Asia Pacific, deep risks remain about a political structure that vests too much control in one individual.
Individuals are inherently vulnerable. Whether because of health or internal power struggles, leaders can change. If the leader has absolute power, a regime can change absolutely, with little or no warning.
The US system, for all its failings, is built on the idea of limiting executive power.
The changes to the Chinese system being ratified over the coming days go further and deeper than just the extension of presidential terms.
They involve a deep restructuring of the Chinese governing systems, which could have serious implications for New Zealand business and regulators monitoring Chinese business in New Zealand.
Bloomberg's China politics writer Keith Zhai has called them the "most decisive shift yet from the 1980s reforms of Deng Xiaoping".
Proposed changes are understood to include the merger of numerous ministries and regulatory bodies including China Banking Regulatory Commission combining with the China Insurance Regulatory Commission.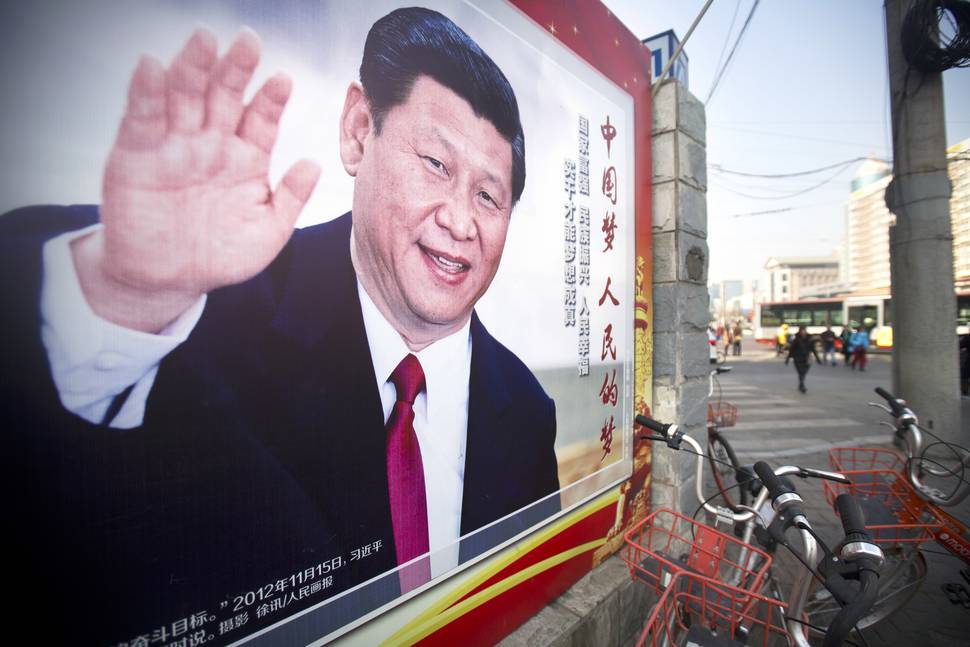 China Central Television China Radio International and China National Radio will become a single broadcaster and, says Bloomberg quoting unnamed sources, the Communist Party's Publicity Department will merge with the State Administration of Press, Publication, Radio, Film and Television.
Beyond the structural changes big policy shifts are in the mix, ranging from tax cuts to increased military spending.
Military spending is on the rise. An increase of about eight per cent in 2018 follows a seven per cent increase in 2017 and will take the defence budget to NZ$238 billion - a figure still dwarfed by America's $720b in 2017.
Meanwhile, Beijing's tax cuts - when you consider the attention lavished on Trump's tax plans - warrant closer examination.
Cuts worth close to $200b will be targeted at individuals, manufacturing and small business with a view to stimulating domestic consumption in the economy.
That's likely to be good news for New Zealand exporters.
Similar-sized tax cuts last year were directed towards corporations. That's expected to be offset by continued expansion of the economy. The Congress will confirm a 6.5 per cent GDP growth target for 2018.
So we have the interesting dynamic of a regime ramping up the centralised political control of the economy via ministries and regulatory bodies - but shifting fiscal stimulus to the private sector.
There is a lot to digest.
I don't claim to know what the changes to ministries and regulators might mean for foreign companies operating in China.
History suggest these sort of moves can cause subtle but significant issues for New Zealand companies.
The results of the Congress should merit close examination by New Zealand government officials and businesses like Fonterra, which have a lot riding on the Chinese economy.
But more broadly, as China and its state-owned banks and corporations look to expand their investment reach into New Zealand, we need to keep talking openly about our relationship.
New Zealand is symbolically, if not technically, included in the sphere of China's plans for regional economic development.
The One Belt, One Road initiative is very much Xi's baby.
His consolidation of power makes its implementation on a grand scale all the more likely.
If successful it will boost trade and commerce throughout the Asia Pacific and westward into Europe.
In contrast with Trump's anti-trade rhetoric it represents an enormous opportunity for us.
But we need to pay attention. We are in a relationship with a super-power that has been rapidly evolving for decades.
In the shadow of the US political dramas being played out publicly every day, China's changing face can seem complex and subtle.
Look below the surface and it is no less riveting. And certainly no less important to our national interests.