An Auckland media boss and Queen's Service Medal recipient accused of indecently assaulting female employees has been acquitted, while the presiding judge says the women had "a potential motive to fabricate evidence".
The Herald on Sunday can reveal the case after the businessman lost his bid for permanent name suppression and now fears publicity may harm his financial interests and political aspirations.
At the centre of the allegations is former Indian newspaper owner Giriraj Gupta, 73, who was charged with two counts of indecent assault.
However, both charges were dismissed following a judge-alone trial before Judge Eddie Paul in the Auckland District Court last December.
In his reserved decision, released to the Herald on Sunday, the judge said the women's versions of events displayed a "coincidence [that] seems surprising to me".
"I am also mindful of the potential motive to fabricate evidence in this trial. That is, to lie," he said.
Gupta also said on Friday that he was pleased to have been vindicated by the decision.
The case comes amid a flurry of sexual misconduct allegations in New Zealand's workplaces during recent months, most notably at law firm Russell McVeagh.
Gupta's public profile rose after he became a shareholder and director of the Indian Weekender. He held the positions for more than seven years before retiring in August 2016, citing personal reasons.
In May 2013 he received the Queen's Service Medal for services to business and the Indian community. He was also named the chairman of the India Trade Alliance.
Judge Paul said Gupta holds "significant public profile" in the New Zealand-Indian community, while the Herald on Sunday understands Gupta has several political friends.
Former NZ First MP Mahesh Bindra, a whisky drinking pal of Gupta's, gave evidence for the defence during Gupta's trial.
While the deputy chairman of the India Trade Alliance is former Minister of Internal Affairs Dr Richard Worth, who resigned from John Key's Cabinet in 2009 after claims of indecent assault against two women.
The allegations against Worth were later dropped.
In 2016 Gupta was also involved in a donation scandal with Deputy Prime Minister Winston Peters.
The trial: Claims of bullying and sexual misconduct
Gupta's charges stemmed from two alleged incidents with an employee on April 7, 2015 in a car and at the Indian Weekender's office.
A second female worker also gave propensity evidence during the trial and claimed Gupta had inappropriately touched her.
The first woman told the court she was driving with her boss to a business meeting on the North Shore when Gupta reached over and groped her breast.
She said he then told her to, "just pretend that nothing has happened".
After returning to the office in tears, she said Gupta again made an advance and grabbed her waist and breast.
She said Gupta, who treated her like a daughter, tried to apologise on both occasions, while another employee recalled seeing the woman "came back and was shivering".
But Gupta's defence, led by Paul Dacre QC, strenuously denied the allegations and argued the trip never happened.
The woman also said Gupta was helping her with a residency visa and further alleged the newspaper forced her to pay back part of her salary on a fortnightly basis, which led to a Human Rights Commission complaint.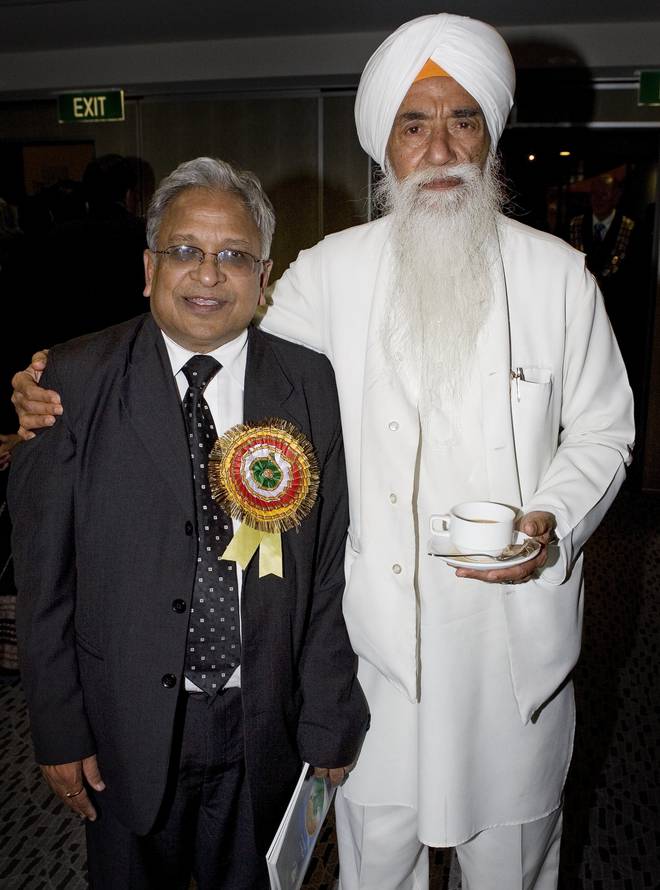 The second woman said Gupta would proposition her in the office and claimed he violated her just two days after the first woman. However, independent evidence shows Gupta had left the country on a flight to Singapore that morning.
The woman later said she'd mistaken the date, but Judge Paul said it showed a lack of reliability and undermined her complaint and credibility.
"I have got to say she appeared to brush off her mistake as inconsequential and frankly I find that unconvincing," he said in his decision.
The woman alleged Gupta drove her to Muriwai Beach after the pair were due to discuss a book deal.
Concerned about the situation, she said she texted a workmate street names she passed.
After arriving at the beach, she said Gupta began touching her and rubbing his fingers through her hair before telling her, "It may seem a little off at the beginning but it will be fine given time."
Gupta completely denied the Muriwai trip.
The woman also claimed Gupta had promised her a promotion but that personal issues saw her "humiliated and belittled".
When giving evidence, Gupta said she was an "angry woman" who he'd since offered a job to work for Auckland Mayor Phil Goff.
Both women said they later learned of each other's alleged incidents, which led to Gupta's arrest in September 2016.
"When you feel like you want to sue him, let me know and I will also join you," the second woman said she told the first.
However, when making his judgment, Judge Paul said he was unconvinced by the second woman's evidence and "simply put it to one side".
He said he was "mindful of the possibility of collusion" between the two women.
"I am simply unable to exclude [Gupta's] denials as a reasonable possibility," he said.