Andy Firth seems to be making a killing out of hand painting skulls.
The Kiwi, who moved to Gold Coast when he was 14 years old, threw in his old career as a boat builder to live his creative dream, now trading under the name of Jack of the Dust, making and decorating replica human skulls.
Firth, 31, sells them to a worldwide market, which is snapping them up at a rate of about 200 skulls a month, at prices ranging from $US350 to more than $US1000.
Made from the same materials Hollywood uses - he imports from the same shops as the big studios - Firth's skulls are anatomically correct.
So good are they it is impossible to tell from a couple of metres away that one skull that's sitting on a shelf is the real deal.
That human skull, said to be about 200 years old, was a gift from a grateful customer in the United States.
"A customer in the US bought some of my work and then told me he had sent me something in return," Firth said.
"I couldn't believe it when I opened the parcel and it was a real human skull."
Firth sees himself as an artist with skulls as his canvas.
Born in New Zealand, Firth moved with his family to the Gold Coast - host city to the 2018 Commonwealth Games in April - when he was 14.
He started his business in 2013 when he made the tough decision to quit his job building boats at Riviera on the Gold Coast, to chase his dream.
His decision paid off. Most of his sales outside Australia come from the US, England, Canada and Mexico.
Jack of the Dust has built up a huge following of 436,000 on Instagram (@jackofthedust) and 120,000 on Facebook - including Guns N' Roses lead guitarist Slash, singer Chris Brown and comedian Joe Rogan, one of the world's most popular podcasters.
Firth admits the business attracts the occasional strange customer but insists most are mainstream people who appreciate his product.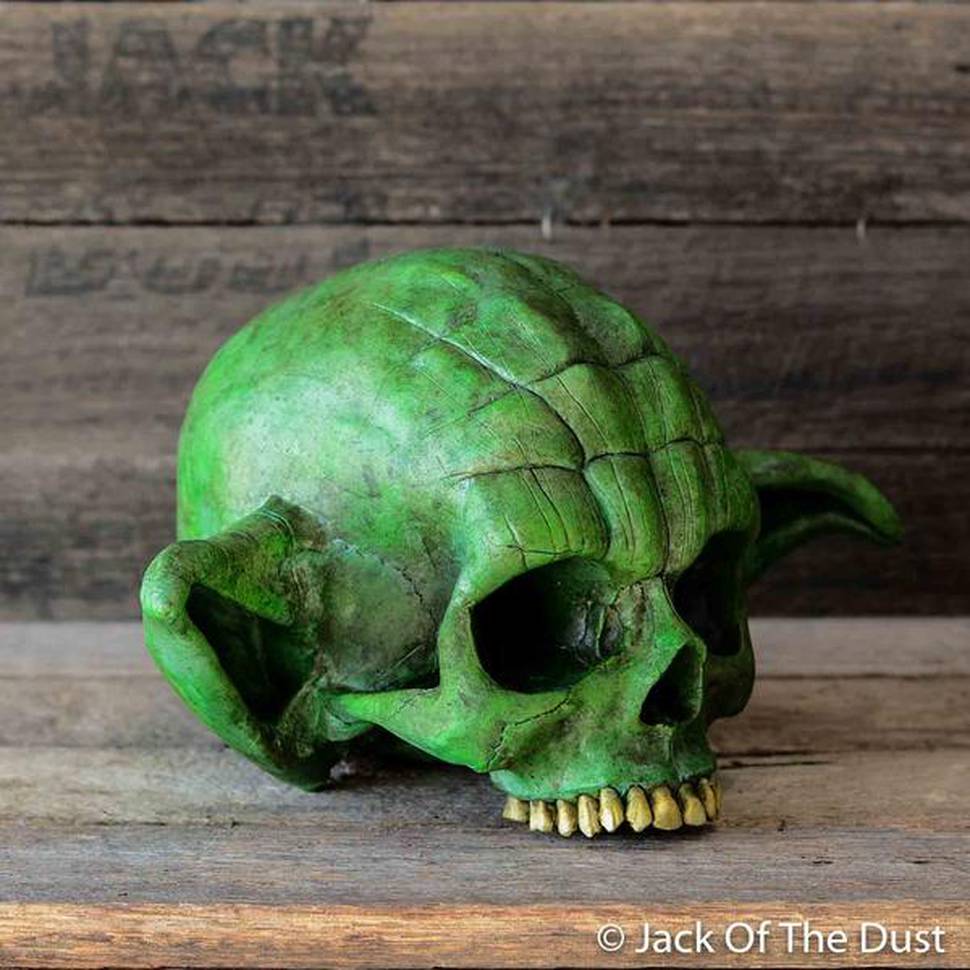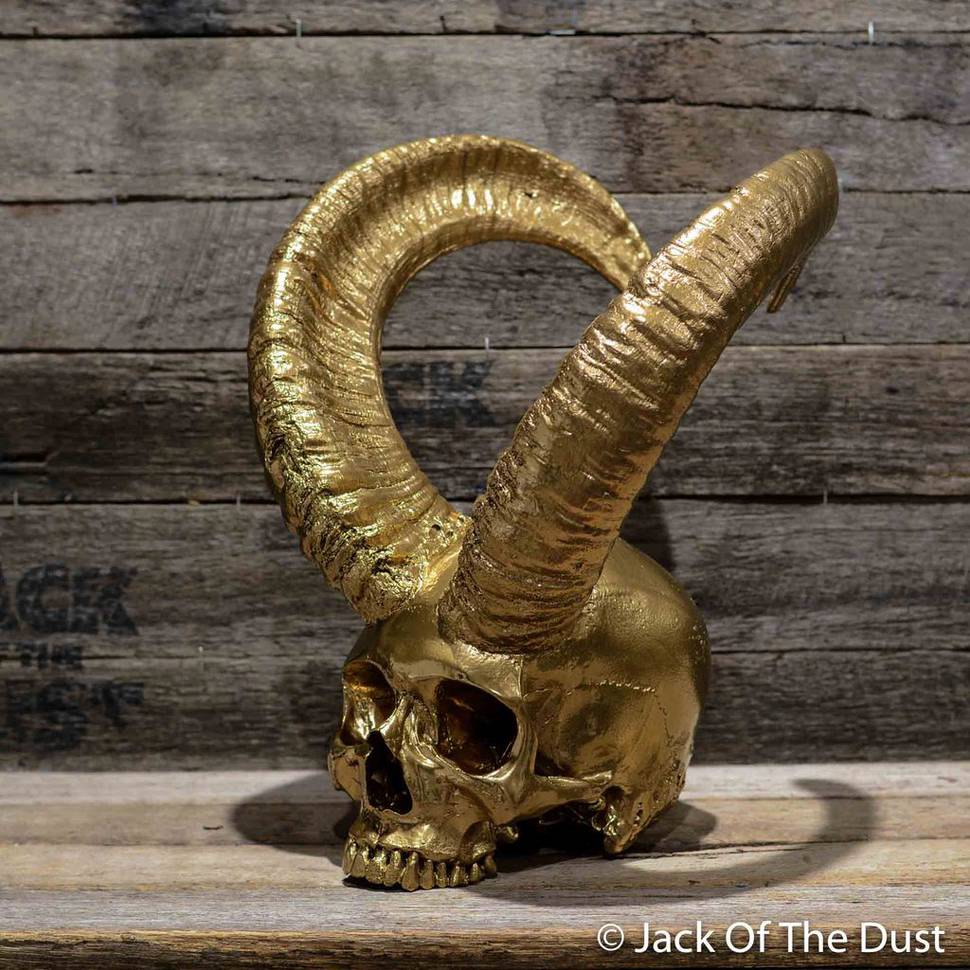 "Mainly they are blokes who have a man cave, or a pool room, or cigar room," he said.
"But I even have office girls buy my skulls."
He sees his creations as being particularly popular among people who admire tattoos.
"It's like whoever is interested in tattoos would be interested in this," he said.
"But you don't put it on your skin. It's a skull for your house."
Ironically there are no skulls in his house.
"You wouldn't see a single skull in my home because the missus wouldn't let it happen," he said.