Housing New Zealand has named the builders it has signed on for the build of 40 new homes on its long-empty Asquith Ave site, in Auckland's Mt Albert.
The building of the new houses, half of which will be social houses, on a $12.75m plot of land is expected to begin early next year - almost five years after its last tenants moved out.
Build Partners, a building company that has been involved in a number of projects around the city, a luxury pad in Coatesville, a family home in Remuera and a coastal property in Beach Haven, will be the contractor for the development.
The land at 33 Asquith Ave has been mired in controversy since news of its redevelopment was first aired.
Local residents have frequently aired concerns over its scale, size, look and the sluggish pace of the development.
When HNZ revealed its plans for the site earlier this year, it claimed work would get under way in October - November this year.
It was only as December drew near that HNZ was able to confirm it had signed on a building partner and work would begin later - in the new year.
General manager of asset development Patrick Dougherty said the delays had been due to the "tendering process".
"The contracts are now fully executed by both parties so work may now begin."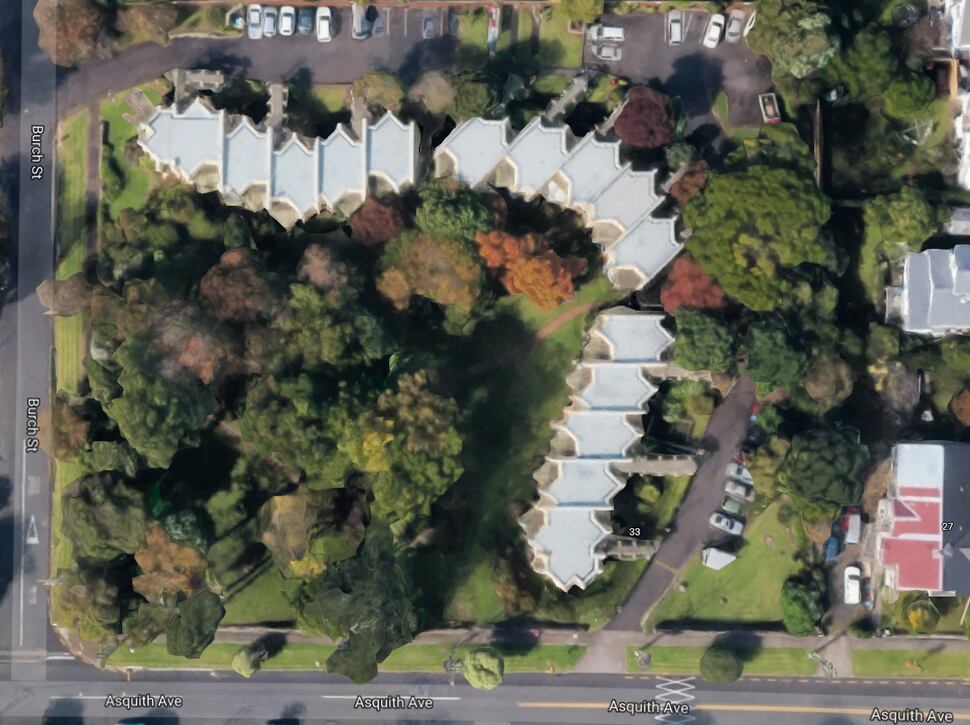 Dougherty said earthworks at the property would begin in February next year, with the building of the 40 new homes expected to start towards the end of March.
HNZ has owned the land, which was where the Mt Albert Grammar School hostel once was until the late 1960s, for several decades.
Work transforming the land, which this year grew to $3.55m in rateable value since the 2014 valuations, into a mixed-housing development, was expected to be completed in mid-2019.
Artists' impressions of the housing project at the corner of Asquith Ave and Burch St showed a cluster of homes around a central green courtyard.
Dougherty said in total 40 homes would be built - 20 of these would be one-bedroom properties for HNZ tenants, with the remainder being sold on to the private market.
Qv.co.nz showed the median home value in Mt Albert was $1.088m - of the 30 homes sold in the past three months most sold for 40 per cent more than the RV.
The Asquith Ave project was one of a number HNZ was working on to replace its aged buildings.
It comes under the Auckland Housing Programme which has set a goal of delivering 11,000 new social homes across the next 10 years, alongside just over 12,600 new affordable and market homes.