The $4.9 billion retirement village company Ryman Healthcare has released a video of how its biggest project - the $360m Brandon Park in Melbourne - could look.
A visual fly-through film shows not-yet-built blocks opening out onto green landscaped areas, internal roadways and paths.
Accommodation at the village is in blocks four levels high on the valuable site.
Buildings in red brick and cream have a variety of claddings to give visual relief, vertically and horizontally. The roofs are flat. Blocks stand side-by-side, mostly facing north at the $360 million Brandon Park in Melbourne where more than 700 residents could live once it is finished.
Only external views are shown in the video, just over a minute long.
The project in Wheelers Hill in the city's eastern suburbs will have 199 aged care rooms, 94 serviced apartments, 328 independent two- and three-bedroom apartments, indoor pool, theatre, cafe, hair and beauty salons and a bowling green.
Ryman is developing the 5.6ha former secondary school site beside the Brandon Park shopping centre. Last month, the City of Monash approved the plans.
Residents are expected to move in next year, the company said in a March 29 statement to the NZX. And the Australians are keen on the concept.
"We've already had keen interest from 350 potential residents. Our construction team has been gearing up to get started and we will begin work right away," said Ryman managing director Simon Challies, who retired due to his health at the end of next month.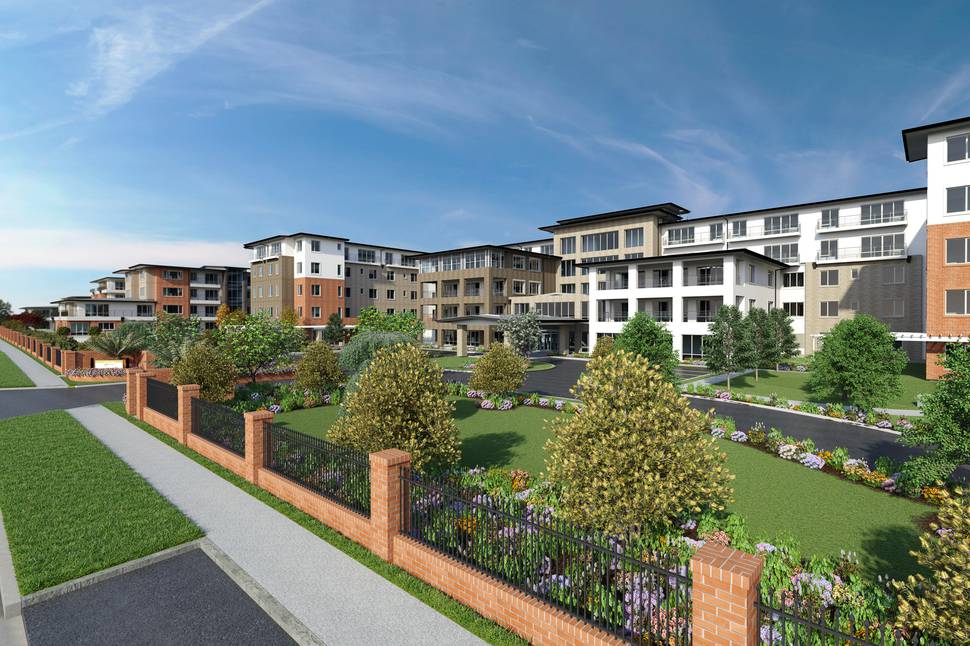 "The new village is likely to appeal to residents from Wheelers Hill, Glen Waverley, Mount Waverley, and Mulgrave. There are 100,000 people in the immediate suburbs and Monash has been identified as an area of Melbourne with an ageing population that needs additional care beds," Ryman's March 29 statement said.