'Startling and frightening' fire issues at Browns Bay apartments
"Startling and frightening" fire issues have been discovered in a big North Shore apartment complex.
Bronwen McPherson, chairperson of Bay Palms Body Corporate in Browns Bay, has written to residents before their annual general meeting today, telling how fire issues emerged when leak investigations were being made.
"It is just as well that we had a fire survey done as it uncovered the startling and frightening fact that there were no fire collars around the pipes going from floor to floor. These collars help prevent flames, heat and smoke from travelling between floors and are essential for safety purposes," McPherson wrote this month.
Fire issues have been discovered at other leaky apartment complexes when weathertightness issues were examined. The Home Owners and Buyers Association said it had found alarming faults in several other complexes.
Bay Palms is a 65-unit complex at 30 Bute Rd and 27 Inverness Rd and the Government has already contributed $2.9m from the Ministry of Business, Innovation and Employment via the Financial Assistance Package.
Tim Rainey and Jeanne Heatlie of specialist law firm Rainey Law told the body corporate costs were rising.
Rainey told the Herald cost rises were "concerning".
"The market for remedial work is extraordinarily hot and any delay is costing people a lot of money."
McPherson wrote of a "very difficult year and one which has taken its toll on everybody".
Many residents are elderly and complained last year that they could face bills of $94,000 to $130,000 each if the $14.5 million repair went ahead. Yet they have no income except superannuation, forcing them to consider borrowing from their families.
A notice of extraordinary general meeting last year showed a total project budget of $14.5m. Already, a remediation fund of $5.3m had been raised. A further $6.3m would be needed for the work to go ahead, last year's estimates said.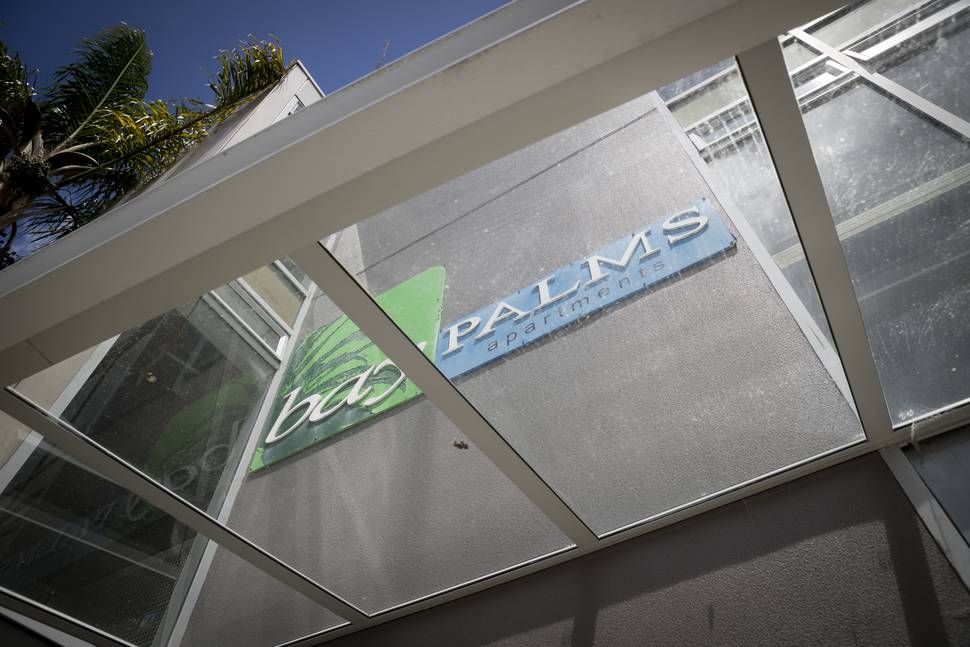 Residents will vote on repairs at an extraordinary meeting next month.
•Bay Palms Apartment owners' AGM, 4pm, today, Browns Bay Bowling Club, corner Beach Rd/Woodlands Cres. EGM to vote on repairs scheduled for March 28.
* This article has been edited. An earlier version contained incorrect information about estimated costs to fix.